Cooler Smarter: Practical Steps for Low-Carbon Living
Apr. 13, 2012 09:30AM EST
Energy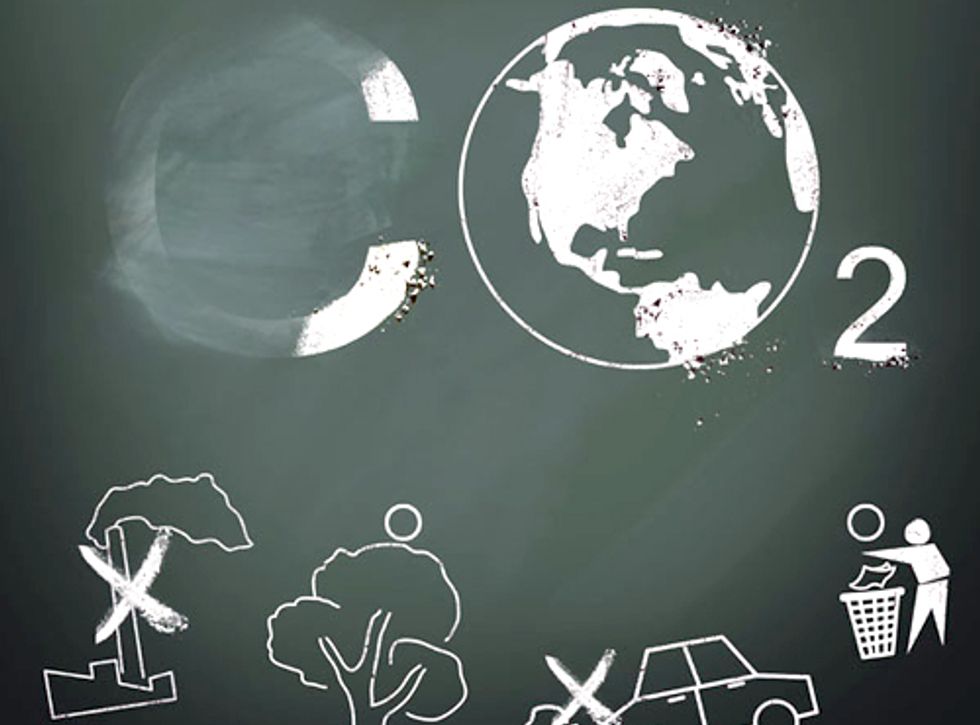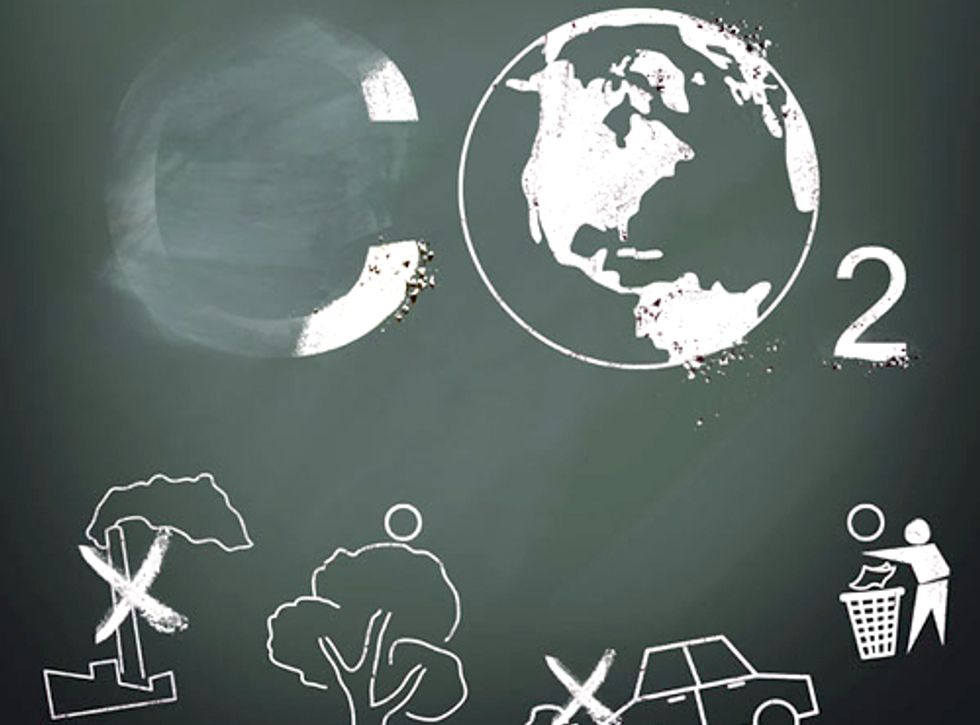 The Union of Concerned Scientists (UCS) announced the release of Cooler Smarter: Practical Steps for Low-Carbon Living, a consumer-oriented book based on an in-depth, two-year effort to determine the most effective actions individual Americans can take to reduce their carbon emissions.  
"After two years of research, we learned that when it comes to reducing your carbon emissions, what matters most, in order of importance, is: what and how you drive, the energy you use at home, and what you eat," said Brenda Ekwurzel, a co-author and climate scientist at UCS. "Most of the carbon reduction strategies presented in the book will also help readers save money and live healthier lifestyles."
The largest chunk of Americans' carbon emissions—more than a quarter—come from transportation, and the lion's share of those are from driving, according to Cooler Smarter.
"If you're in the market for a car, switch to one with better fuel economy," said David Friedman, deputy director of UCS's Clean Vehicles Program. "Upgrading from a 20 mile-per-gallon car to a 40 mile-per-gallon car will reduce your annual carbon emissions by almost 4 tons and save you about $18,000 in gas over the lifetime of the car."
Even if you don't replace your car this year, the researchers pointed out, you can still reduce your emissions and save money by tuning up your car, keeping your tires pumped up and avoiding aggressive driving. These steps can save the average driver around $500 per year at today's gas prices. You can also reduce how much you drive by carpooling, bicycling or using public transit a few times a week.
The second biggest thing Americans can do to reduce their carbon emissions, according to the UCS guide, is manage energy use at home.
"The average American home leaks so much air that it's like leaving a window open year round," said Jeff Deyette, assistant director of energy research and analysis in UCS's Climate and Energy Program. "Our advice? Get an energy audit to identify where to seal up. It could save you $275 or more in heating and cooling costs a year. No one wants to be heating or cooling their neighborhood."
Cooler Smarter also recommends installing—and making proper use of—a programmable thermostat; switching out incandescent light bulbs with compact fluorescents or LEDs, which can save more than $140 a year in lighting costs; and investing in an efficient refrigerator, likely the single largest user of electricity in the home after the furnace, central air conditioning and lighting. 
The third category Americans can focus on when it comes to reducing their carbon footprints is the food they eat.
"The advice is simple," said John Rogers, book co-author and senior energy analyst at UCS. "If you want to cut your global warming emissions, eat less meat, especially red meat. It's pretty shocking to think that a pound of red meat has the same emissions as 18 pounds of pasta. And of course, we already know that eating less red meat also has proven health benefits."
Cooler Smarter challenges readers to begin by cutting their carbon emissions 20 percent this year and provides clear, simple steps to get the job done—enabling each American to reduce his or her emissions by literally 4 tons annually on average. An accompanying UCS web feature helps people get started by providing 20 actions they can take over 20 days.
The book busts some myths along the way to keep readers focused on what matters most. For example, you shouldn't worry much about how far your food has traveled when deciding what to buy at the grocery story because just 4 percent of food emissions on average come from transportation. It also shows that, for all the discussion of whether paper books or e-readers are greener, you will emit more in one 6-mile trip to the bookstore than the emissions caused by either, so it's better not to sweat the small stuff.
"Cooler Smarter busts myths and presents real, effective steps for addressing carbon at the personal level," said Rogers. "On average, the activities of each American add some 21 tons of carbon dioxide to the atmosphere each year. That's more than you would cause by driving a typical car around the world at the equator. It's also four times the annual global average of emissions per person. Those figures mean we each have an enormous impact, but they also highlight that we have a tremendous opportunity to do something about those emissions."
If all Americans cut their emissions by 20 percent it would be the equivalent to shuttering 200 of the nation's 600 coal-fired power plants.
For more information, click here.
EcoWatch Daily Newsletter
Related Articles from EcoWatch