Cook Forward
Oct. 16, 2014 04:47PM EST
Climate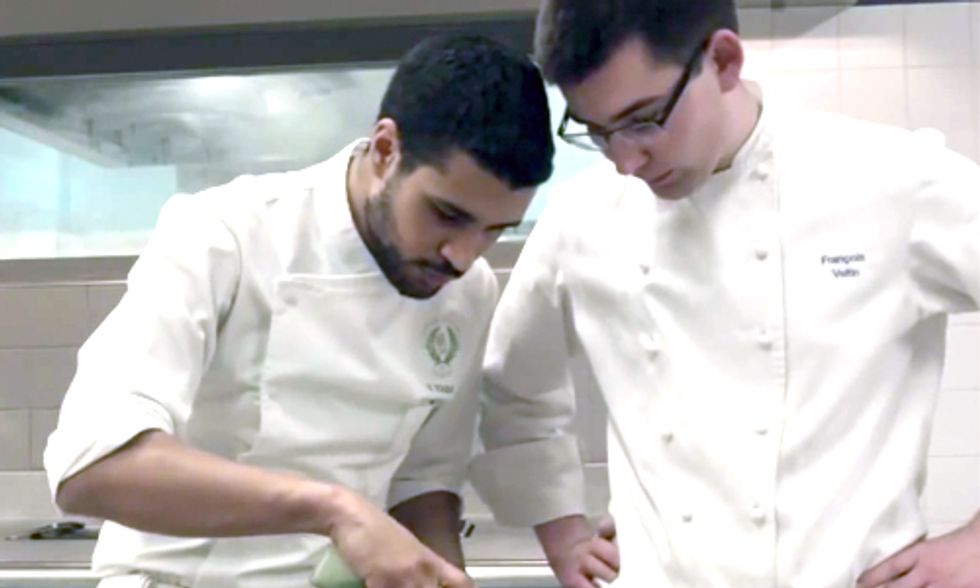 Cook Forward by filmmaker François Veltin begins with two young parisian chefs who are wondering about the consequences of their approach to food. Filmed in Paris, France during the month of March, and part of the Action4Climate video competition, this thought-provoking film includes discussions these chefs have with professionals that share their insights on how what we eat impacts the health of people and planet.
As we mark World Food Day, Senior Director of Agriculture Global Practice at the Word Bank, Juergen Voegele, shares his sobering thought, "Too many people are hungry."
"One in nine people suffer from chronic hunger, more than 1 billion people are undernourished and 3.1 million children die every year due to hunger and malnutrition," Voegele shares in a recent blog post. In response, the World Bank is working to strengthen its commitment to Climate-Smart Agriculture, improve how countries manage the natural assets on which food production depends, scale up support for nutrition-sensitive investment and curb food waste.
With the magnitude of this issue, it's going to take everyone's efforts, including the two Paris chefs, to embrace the values of sustainable agriculture. As Voegele puts it, "To feed the future, we're putting all hands on deck."
This film was featured at the Chicago Film Festival this week. The Action4Climate video competition received more than 230 entries from 70 countries from students inspired to share their climate change stories. To watch other Action4Climate videos, click here.
YOU MIGHT ALSO LIKE
The World, 'It Turned Out Right'
How to Build a Wind Turbine From Scratch
EcoWatch Daily Newsletter