This website uses cookies to ensure you get the best experience while browsing it. By clicking 'Got It' you're accepting these terms.
Controversial Release of Genetically Engineered Mosquitoes Delayed
Jan. 04, 2012 04:20PM EST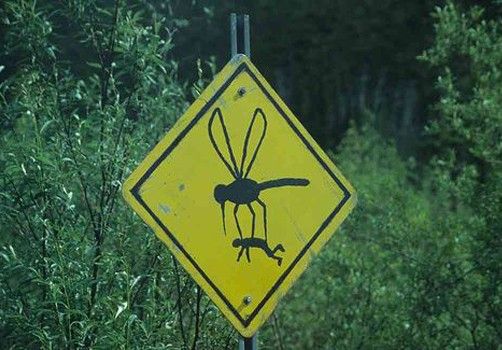 The Florida Keys Mosquito Control District has reportedly delayed its planned release of genetically engineered mosquitoes—which would have been the first-ever such release in the U.S.—until late spring at the earliest. The release was planned as a mosquito population control technique but has raised health, ethical and environmental concerns.
Friends of the Earth biotechnology policy campaigner Eric Hoffman had the following response:
"This delay is welcome and prudent given the risks that genetically engineered mosquitoes pose.
"The Florida Keys Mosquito Control District is considering what would be the first-ever U.S. release of genetically engineered mosquitoes into the wild, and such a monumental decision should not be taken lightly. Introducing genetically engineered mosquitoes into the environment could destabilize ecosystems, harm human health and scare away tourists, endangering the Florida Keys economy. These potential impacts must be evaluated through a serious and thorough environmental impacts review process. We are confident that any truly impartial, science-based review will lead to the cancellation of this risky experiment."
For more information, click here.
EcoWatch Daily Newsletter
Colombia rainforest. Marcel Oosterwijk / CC BY-SA 2.0
Many of us think of the Amazon as an untouched wilderness, but people have been thriving in these diverse environments for millennia. Due to this long history, the knowledge that Indigenous and forest communities pass between generations about plants, animals and forest ecology is incredibly rich and detailed and easily dwarfs that of any expert.
picture-alliance / Newscom / R. Ben Ari
By Wesley Rahn
Plastic byproducts were found in 97 percent of blood and urine samples from 2,500 children tested between 2014 and 2017, according to a study by the German Environment Ministry and the Robert Koch Institute.

Pexels
Medically reviewed by Daniel Bubnis, MS, NASM-CPT, NASE Level II-CSS
Hot yoga has become a popular exercise in recent years. It offers many of the same benefits as traditional yoga, such as stress reduction, improved strength, and flexibility.
Lara Hata / iStock / Getty Images
By SaVanna Shoemaker, MS, RDN, LD
Rice is a staple in many people's diets. It's filling, inexpensive, and a great mild-tasting addition to flavorful dishes.
An image of the trans-alaskan oil pipeline that carries oil from the northern part of Alaska all the way to valdez. This shot is right near the arctic national wildlife refuge. kyletperry / iStock / Getty Images Plus
The Trump administration has initialized the final steps to open up nearly 1.6 million acres of the protected Alaskan National Wildlife Refuge to allow oil and gas drilling.
Kaboompics / Pexels
Tensions between lawmakers and several large manufacturing companies came to a head on Capitol Hill this week during a hearing on toxic fluorochemicals in U.S. drinking water.