This website uses cookies to ensure you get the best experience while browsing it. By clicking 'Got It' you're accepting these terms.
Consumers Win Right to Know What's in Their Milk
Nov. 02, 2011 03:01PM EST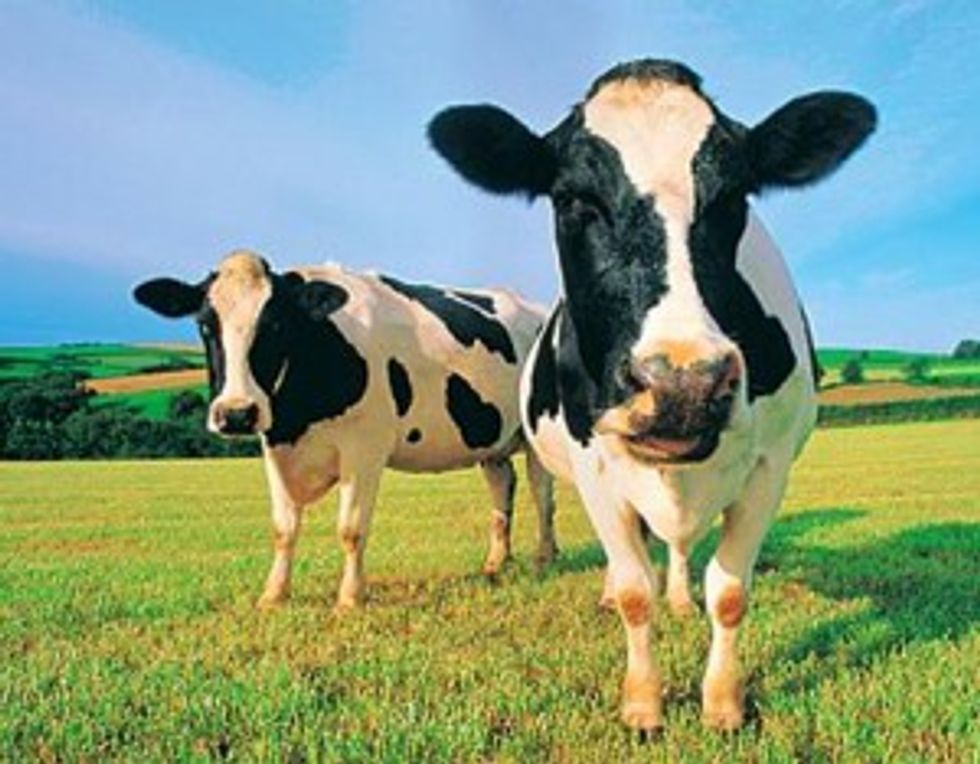 The Ohio Department of Agriculture (ODA) reached an agreement on Oct. 31 with plaintiffs, including the Organic Trade Association, to withdraw a controversial dairy labeling rule. In 2008, the State of Ohio issued an emergency regulation to prohibit labeling dairy products as produced without the use of the artificial growth hormone, recombinant bovine Growth Hormone (rbGH).
"This agreement is a victory for consumer choice and transparency. Now, farmers and processors in Ohio will be able to accurately label their milk rbGH-free, and consumers will be able to use this information when they purchase dairy products," said OEFFA Executive Director Carol Goland. "We applaud the Ohio Department of Agriculture's commitment to end pursuit of regulations that restrict a consumers' right to know and a farmers' right to inform consumers about their production practices."
The agreement follows a Sept. 30, 2010 U.S. Court of Appeals 6th Circuit decision striking down significant parts of the pending rule created by the ODA to prohibited labeling dairy products as "rbGH-free."
Critical to the decision was the Court's reliance on an amicus brief filed by The Center for Food Safety, OEFFA, and other organizations to rule that milk produced with synthetic hormones is different than milk produced without it. Significantly, the Appeals Court recognized the compositional differences in conventional milk compared to rbGH-free milk. They acknowledged that milk from cows treated with rbGH has elevated levels of IGF-1, higher somatic cell (dispersed pus) counts, and lower quality of milk during certain phases of the lactation cycle.
rbGH, a synthetic hormone injected into cows to boost milk production, has been linked to an increased risk of breast and prostate cancer in humans and increases the incidence of clinical mastitis and lameness in treated cows. Europe, Canada, Japan and Australia do not allow the hormone to be used in dairy production, and organizations such as the American Public Health Association have called for its ban in the U.S.
Yet, under the ODA's 2008 rule, Ohio's dairy producers could not label their milk "rbGH-free" or "artificial hormone free," and could not make a statement about rbGH on their packaging without also adding: "The FDA has found no significant difference between milk from cows treated with artificial growth hormone and those that have not been treated."
For more information about the history of Ohio's dairy labeling rule, click here.
--------
The Ohio Ecological Food and Farm Association (OEFFA) is a nonprofit organization founded in 1979 by farmers, gardeners and conscientious eaters who committed to work together to create and promote a sustainable and healthful food and farming system. For more information, click here.
EcoWatch Daily Newsletter
Investing in grid infrastructure would enable utilities to incorporate modern technology, making the grid more resilient and flexible. STRATMAN2 / FLICKR
By Elliott Negin
The Royal Swedish Academy of Sciences' recent decision to award the 2019 Nobel Prize in Chemistry to scientists who developed rechargeable lithium-ion batteries reminded the world just how transformative they have been. Without them, we wouldn't have smartphones or electric cars. But it's their potential to store electricity generated by the sun and the wind at their peak that promises to be even more revolutionary, reducing our dependence on fossil fuels and protecting the planet from the worst consequences of climate change.
Two Javan rhinos deep in the forests of Ujung Kulon National Park, the species' last habitat on Earth. Sugeng Hendratno / WWF
The global population of the critically endangered Javan rhinoceros has increased to 72 after four new calves were spotted in the past several months.
A tiger looks out from its cage at a new resort and zoo in the eastern Lao town of Tha Bak on Dec. 5, 2018. Karl Ammann believes the "zoo" is really a front for selling tigers. Terrence McCoy / The Washington Post / Getty Images
Are tigers extinct in Laos?
That's the conclusion of a detailed new study that found no evidence wild tigers still exist in the country.
A group of scientists is warning that livestock production must not expand after 2030 for the world to stave off ecological disaster.
The largest wetland in Africa is in the South Sudan. George Steinmetz / Corbis Documentary / Getty Images Plus
Methane emissions are a far more powerful greenhouse gas than carbon dioxide – about 28 times more powerful. And they have been rising steadily since 2007. Now, a new study has pinpointed the African tropics as a hot spot responsible for one-third of the global methane surge, as Newsweek reported.