Consumer Groups and Lawmakers Call for Statewide Fracking Ban in Maryland
Jul. 26, 2012 11:09AM EST
Energy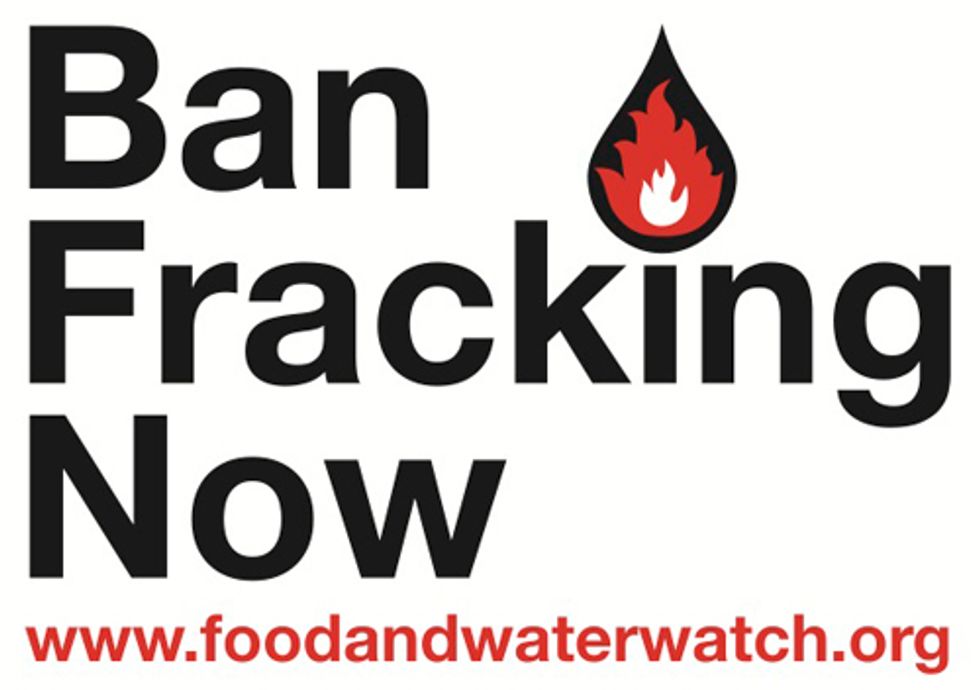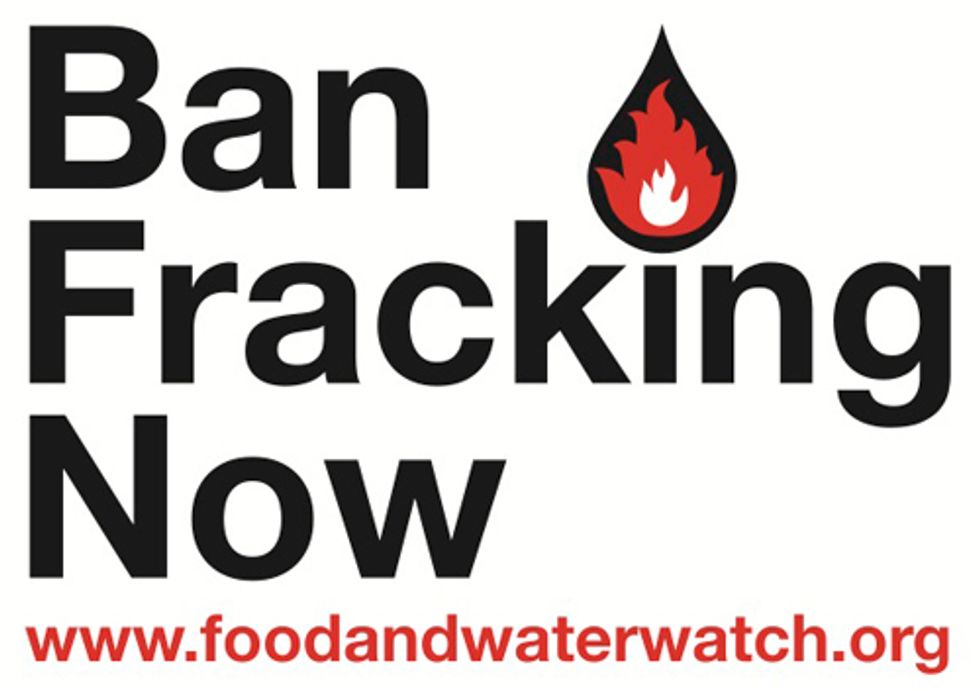 On July 25 Food & Water Watch and Delegate Shane Robinson (D-39) announced new legislation that would push for a statewide ban on hydraulic fracturing in Maryland. With the U.S. Geological Survey (USGS) reporting new sources of untapped shale in Central and Southern Maryland—in addition to the Marcellus Shale in Western Maryland—fracking is fast becoming an issue of concern across the state.
"The oil and gas industry now has its sights set on turning Maryland into a sacrifice zone for a mere five years' worth of shale gas," said Wenonah Hauter, executive director of Food & Water Watch. "The industry has managed to evade taxes, sidestep disclosure of the type of chemicals they use, and shirk their responsibility for providing water to communities whose water they've contaminated. It's time for a ban on fracking in Maryland before it can damage communities like it has in Pennsylvania."
The industry is now targeting the Marcellus Shale in two counties in Western Maryland, but recent USGS findings suggest that drilling and fracking operations would likely expand to central and southern Maryland, as well as to the Eastern Shore—all within the Chesapeake Bay Watershed.
"This new report shows that the threat of fracking concerns all of Maryland," said Delegate Shane Robinson (D-39). "No energy source is worth the water we drink or the air we breathe. That's why I will work with my colleagues in the legislature to ban fracking in Maryland."
More consumers have expressed opposition to fracking, but the oil and gas industry continues to quickly extend its reach into various parts of the eastern U.S. According to government estimates, there may be about 1 trillion cubic feet of gas in the Marcellus and Taylorsville shale formations combined. These estimates do not consider whether it would make economic sense to extract this gas. Based on the state's consumption of gas in 2010, this translates to a mere five-year supply of gas.
Fracking is the dangerous and controversial method of injecting water, sand and chemicals underground at extremely high pressures to break up rock formations, allowing oil or gas to flow more easily into a well. Drilling and fracking have resulted in widespread cases of water contamination and local air pollution problems across the country. Disposal of the massive amounts of fracking wastewater from each new well poses problems as well. Conventional wastewater treatment is inadequate, and injecting it underground is causing small earthquakes in eastern Ohio.
In some states, including Pennsylvania, oil and gas companies lobbied for exemptions from full disclosure of all chemicals used in the fracking process. Health professionals across the country have voiced concern about the potential health effects on communities where drilling and fracking is occurring and highlighted the lack of cumulative health impact assessments.
"Fracking poses a serious threat to the public's health, especially children and the elderly," said Laura Anderko, PhD, RN, Scanlon Endowed Chair for Values Based Health Care at Georgetown University School of Nursing & Health Studies.
"Hundreds of chemicals are injected into the ground during the fracking process, as well as contaminants that are released during gas production," continued Anderko. "There is evidence that many of the chemicals used or released during fracking can damage the skin, eyes, lungs, liver, kidneys, blood, brain and reproductive health through exposure to contaminated water and air. Of particular concern is the lack of full disclosure by the drilling companies of the chemicals used, making it impossible to fully evaluate the long-term health impacts. However, emerging research points to liver and respiratory disease, as well as low birth weight among babies born in communities where fracking occurs."
"The new, expanded USGS findings make fracking a statewide issue in Maryland and gives us more reason to ban fracking before the industry is allowed to sacrifice all of the state's communities, public health and environment," said Hauter.
Visit EcoWatch's FRACKING page for more related news on this topic.
EcoWatch Daily Newsletter
Related Articles from EcoWatch