Conservatives Try to Tie Keystone XL Pipeline Debate into Payroll Tax Cut Extension
Dec. 16, 2011 01:29PM EST
Energy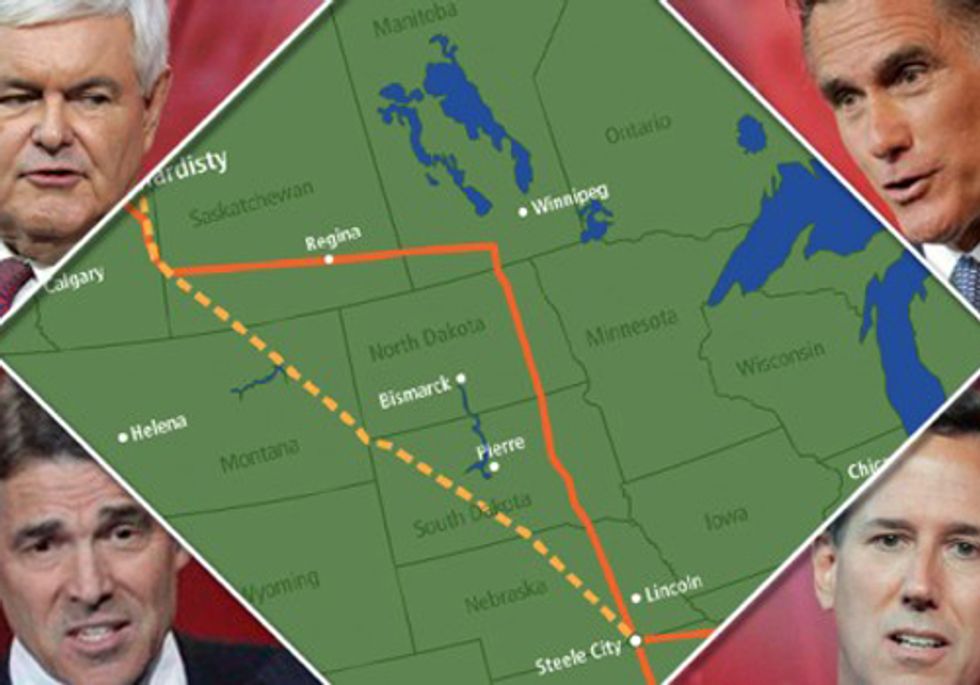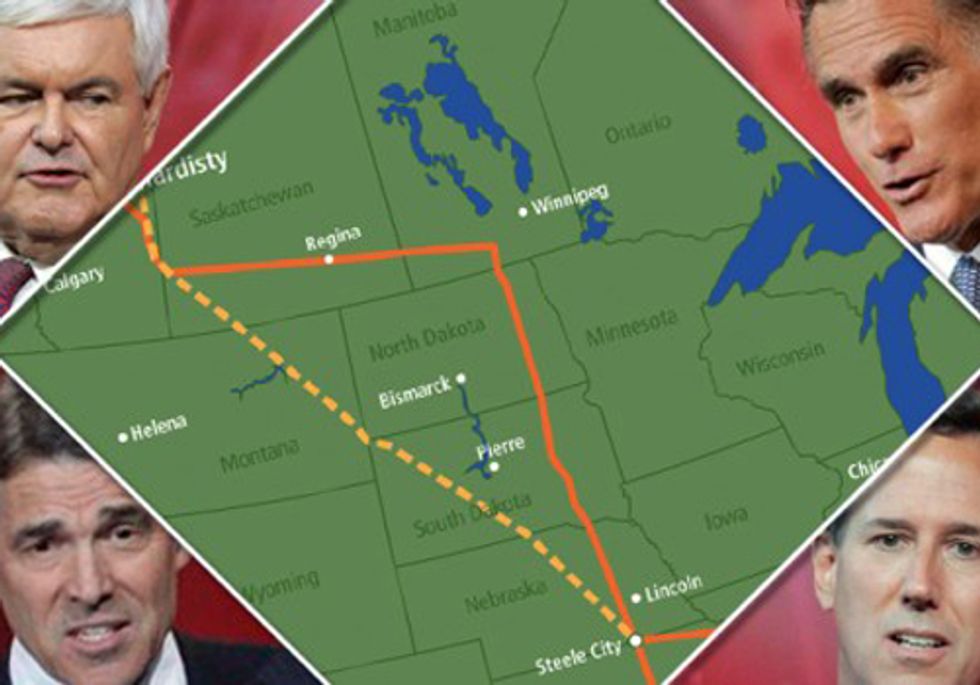 Food and Water Watch joined 15 organizations in signing a thank you letter to President Barack Obama for delaying any decision on the Keystone XL Pipeline, a project proposed to transport dirty tar sands oil from Alberta, Canada to refineries on the Gulf Coast. Now, in a political charade, the GOP is trying to force approval of the Keystone XL Pipeline in exchange for the payroll tax cut extension.
The pattern is obvious. Conservatives, on behalf of the oil and gas industry, push aggressively for blind approval of dirty energy projects, and for gutting environmental protections against these projects. This is always at the expense of folks who end up having to deal with the toxic mess industry leaves behind. The Republican ruse is to make wild proclamations about job creation to distract from the environmental and public health costs. A recent Cornell study shows that claims of tens of thousands of jobs are absurd. A realistic projection is about 2,500-4,650 temporary construction jobs.
In the case of the Keystone XL Pipeline, Republicans are trying to override the U.S. Department of State approval process (state has jurisdiction since the pipeline would cross the border with Canada). Under the political radar, many other pipelines are currently being considered or constructed in regions throughout the country. Along with the rush to drill and frack for shale gas comes the need to transport the shale gas from well sites to locations where industry can process it and distribute it to be sold. But many miles of these pipelines are completely unregulated, and even the people who should know the goings on with various pipelines are out of the loop. The Pipeline and Hazardous Materials Safety Administration (PHMSA), the federal agency that oversees the pipelines under the Department of Transportation, is riddled with problems.
In Pennsylvania, regulators don't even know where some of the pipes being constructed to carry shale gas are located. And, sometimes, there is no one accessible to report to if and when independent inspectors discover problems. As one might guess, some of these pipes are rather large and there are plans to build approximately 10,000-25,000 miles worth of them to carry shale gas. And if it isn't enough that they cause environmental damage while being built, they can also explode, which has already happened in Allentown, Pa., San Bruno, Ca., and Philadelphia, Pa. Can we really expect the thinly stretched PHMSA to handle the rapid expansion of pipeline projects?
Take action and urge your senators to reject the Keystone XL Pipeline today.
For more information, click here.
EcoWatch Daily Newsletter
Related Articles from EcoWatch