Conservation Journey Ends at 7,600-Mile Mark
Nov. 15, 2011 05:37PM EST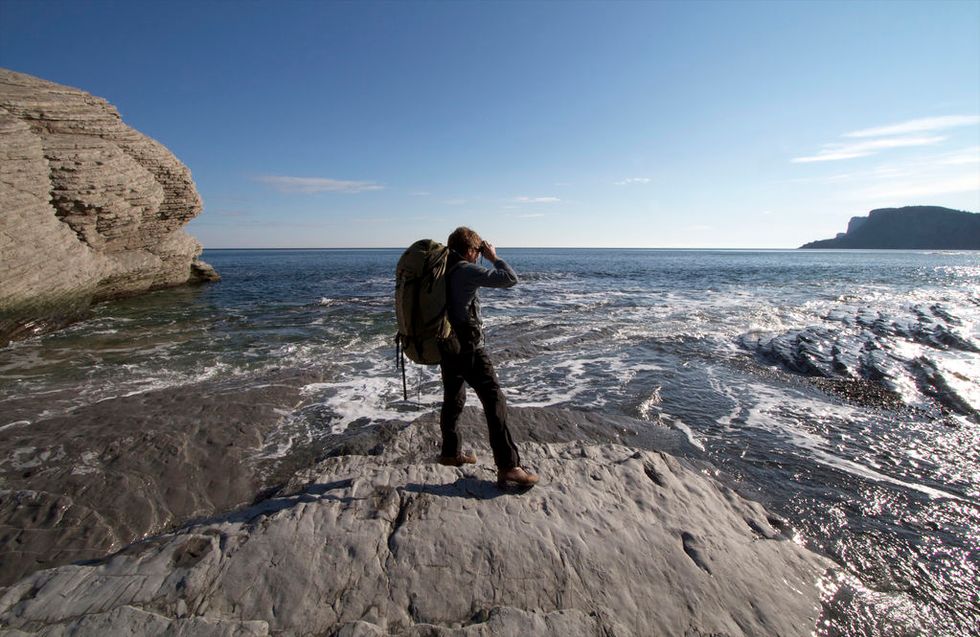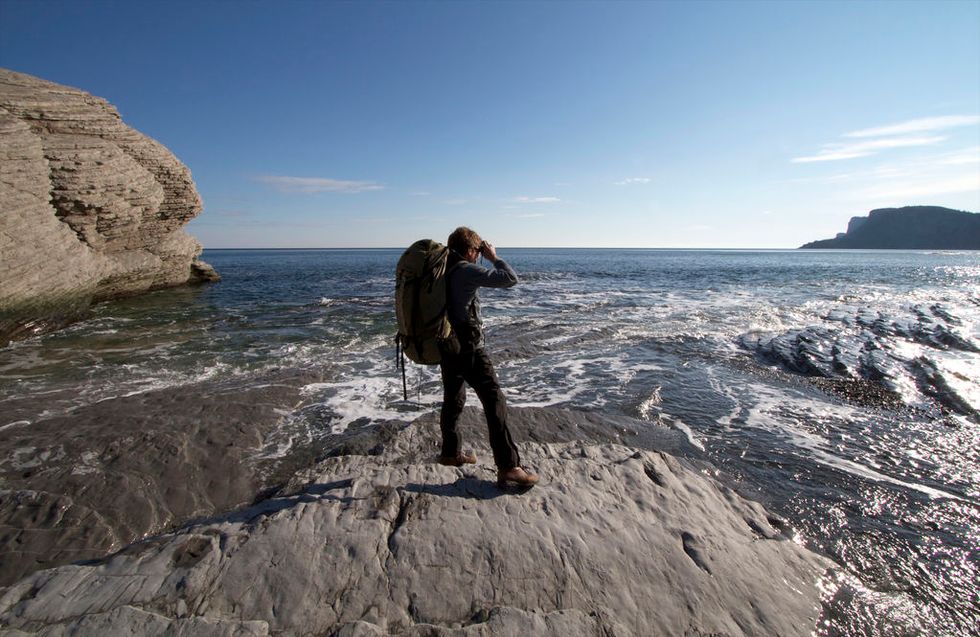 It took conservationist John Davis exactly 280 continuous days to hike, bike, paddle and sail 7,600 miles from Key Largo, Florida's Pennekamp State Park to Quebec's Forillon National Park, but the adventurer hopes his message to connect and protect the proposed "Eastern Wildway" that his trek followed will last far longer than that.
His final steps were taken among a crowd of reporters, Parks Canada officials and volunteers from local organizations like Nature Conservancy Canada, International Appalachian Trail Club and Appalachian Corridor Appalachien at a remote shelter near the spot where the Appalachian Mountains take a final dive into the sea at Forillon National Park's "Land's End" coastline. There, Davis repeated his recommendations for maintaining and connecting the last remaining wildlife corridors of the eastern U.S. and Canada.
"While I've seen numerous threats to wild nature over the past 10 months, I've also seen incredible efforts underway to counter those threats," Davis noted. "If our eastern wildlife is to survive and rejuvenate, all of us need to focus on five conservation actions—Connect and protect existing big wild areas, reintroduce important key species like wolves and cougars, create wildlife crossings over and under highways, protect waterways with riparian buffers, and create stronger incentives for private lands stewardship." All of which, he says, will result in the creation of a linked mosaic of wildlands stretching throughout a connected Eastern Wildway.
Davis also outlined another key element essential for TrekEast success. "Trekking 7,600 miles has been the easy part. Now comes the much more important and difficult leg of the trip—maintaining and growing the network of people needed to protect a continental-sized network of connected eastern wildlands." He urged his followers to stay connected with one another and to spread the word. "Together we can do this," he said, offering TrekEast sponsor Wildlands Network's website, Facebook and Twitter sites as good ways to stay in touch. (Click here)
Following his remarks, Davis departed for Washington, D.C., where he will meet with key conservation leaders and media on Nov. 17, when he will review the amazing list of milestones achieved on his record-breaking trek and reinforce his call for conservation actions in the East. Davis also says he will unveil preliminary plans to launch a similar "TrekWest" campaign in 2013, covering the Western Wildway from Mexico to Canada.
For more information, click here.
EcoWatch Daily Newsletter