Conservation Group Exposes World's Biggest Shark Slaughterhouse
Jan. 31, 2014 12:51PM EST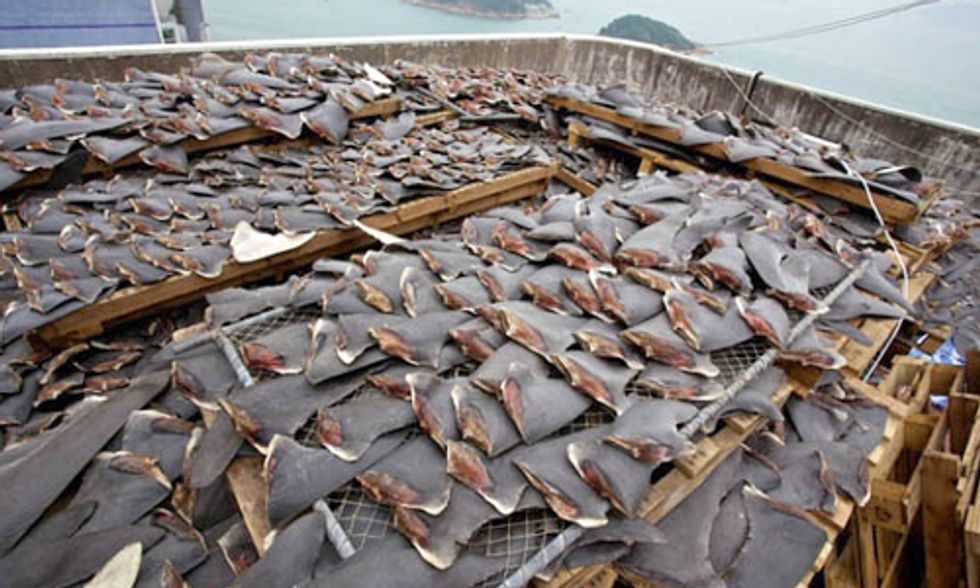 By Alicia Graef
A conservation group has uncovered what's believed to be the world's largest slaughterhouse for sharks in southern China following a four year investigation and believes it may only be one of many still trading in endangered species.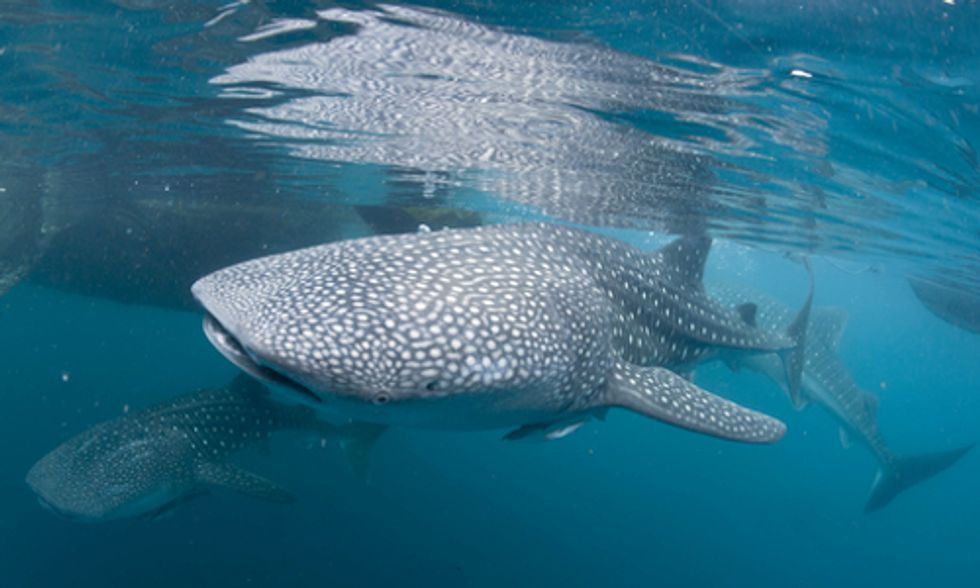 Photo courtesy of Shutterstock
While it's legal to process sharks, it's not legal to process the species of sharks that were found, but the company has kept itself out of the spotlight by hiding behind an innocuous front name: China Wenzhou Yueqing Marine Organisms Health Protection Foods Co. Ltd.
According to a statement from the Hong Kong-based group WildlifeRisk, the factory in China's Zhejiang Province is killing over 600 whale sharks annually, who can be sold for as much as $31,000 USD straight off the boat. There's also an elaborate international network of fishermen who will sell them, although some who are involved may not be aware of their conservation status.
Investigators found that shark fins are being sold to restaurants to be used as ornaments to attract customers, while more fins and other parts are sold as food. However, shark liver oil is the most valuable product being sold for use in products that range from beauty products to health supplements that are sold internationally "in contravention of CITES (the Convention on International Trade in Endangered Species of Wild Fauna and Flora) regulations, as well as relevant Chinese national laws and regulations."
In a joint- statement, WildlifeRisk's directors Alex Hofford and Paul Hilton said:
We went to PuQi three times in the last three years, and on each occasion the scale of the slaughter was truly staggering. How these harmless creatures, these gentle giants of the deep, can be slaughtered on such an industrial scale is beyond belief—all for human vanity; lipsticks, face creams, health supplements, shark fin soup restaurants, etc. We firmly believe the trade must stop, and it must stop now, or else these animals will eventually face extinction.
According to the group, the three species of sharks of greatest concern included basking sharks, whale sharks and great white sharks, who are all considered vulnerable and are all protected species in China. This means it is illegal to hunt them without a special permit granted by the government. Unfortunately, profits have kept business going.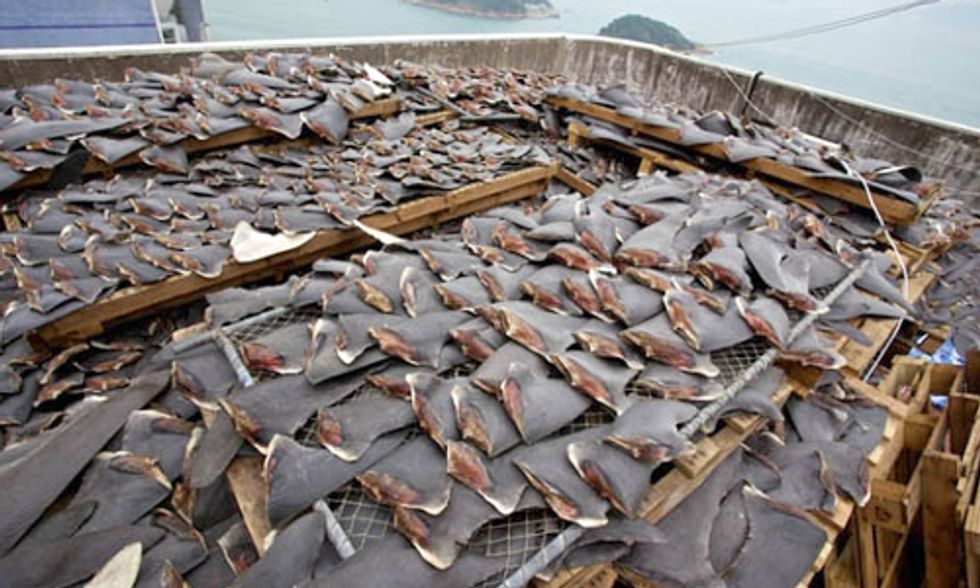 In an undercover video, the owner known only as Li, explained that by killing these three species of sharks, the factory can produce approximately 200 tons of shark oil every year. However, the blame for decimating shark species doesn't lay squarely on China's shoulders.
European countries are a big part of the market, but the growing demand for fish oil in the U.S. and Canada has helped drive the slaughter of whale sharks. In 2013, U.S. consumers bought $1.2 billion worth of fish oil supplements, which was attributed to their purported health benefits, reports Quartz. Not all fish oil contains shark oil, but convoluted labeling laws help companies obscure what's in supplements and where they come from.
Many also believe that a simple lack of awareness continues to play an important role in the decimation of shark species and that focusing on education and consumer demand, instead of legislating bans, will have a greater impact.
Shark advocates believe that support from mainland celebrities, like former NBA basketball player Yao Ming, who publicly vowed to swear off shark fin soup and support WildAid after learning about the cruelty involved and the number of sharks being killed, has helped. This summer, the Atlantic reported that estimates for 2012 from China's government showed that the market for shark fins shrank by 50 to 70 percent.
The group's directors said they hope that their investigation will lead to greater awareness about the shark trade and that those who are still participating will be held accountable. They also called for greater transparency so consumers can make informed choices about the products they buy.
Visit EcoWatch's BIODIVERSITY page for more related news on this topic.

EcoWatch Daily Newsletter
Related Articles from EcoWatch
Recent Stories from EcoWatch