Congress Throws Arctic under Politically-Driven Omnibus
Dec. 19, 2011 11:00AM EST
Climate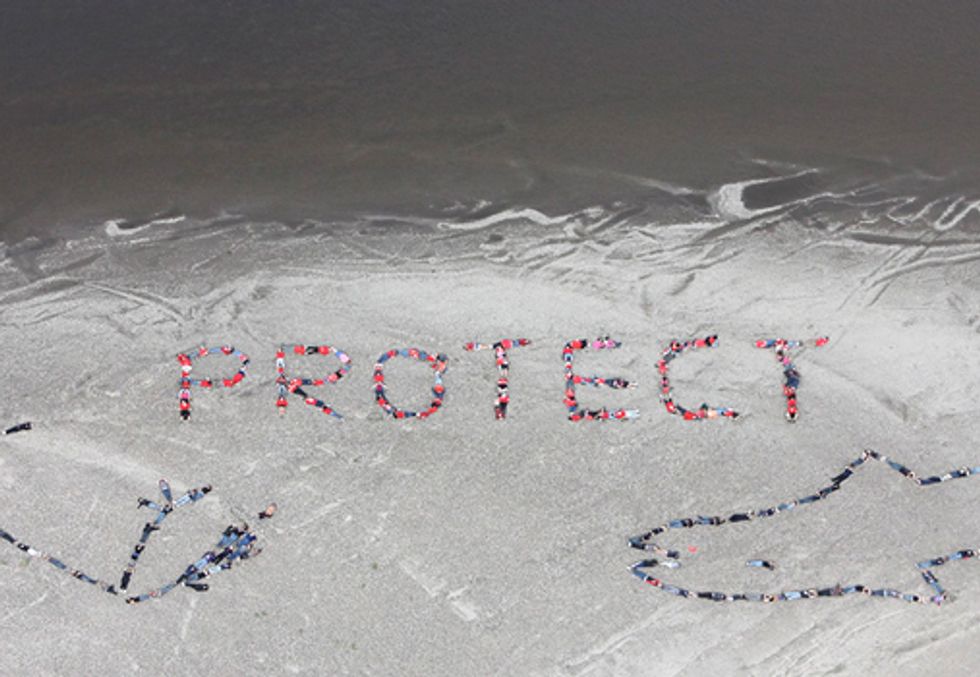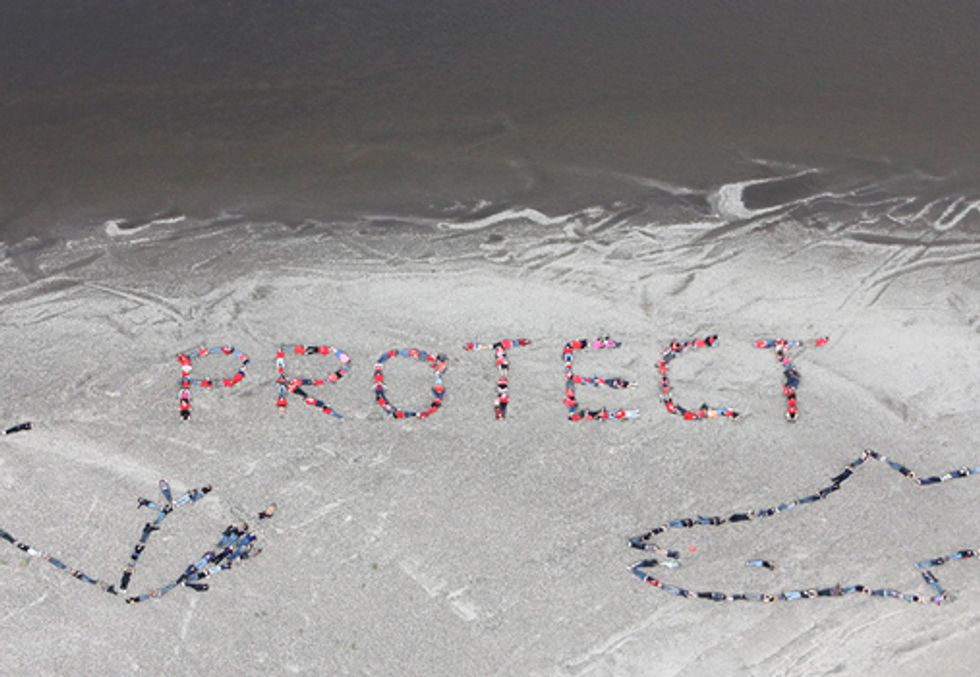 Congress passed an omnibus spending bill Dec. 16 for fiscal year 2012 that includes a poison pill buried deep within the bill's 1,200 page conference agreement—that literally poisons the air in our nation's Arctic Ocean. This poison pill, or Dirty Arctic Air rider, would compromise the health of the Inupiat people who have thrived there for thousands of years as well as the Arctic's myriad wildlife species, from polar bears and beluga whales to walrus and millions of birds.
Specifically, the poison pill transfers authority over Arctic offshore drilling air pollution permits from the U.S. Environmental Protection Agency (EPA) to the U.S. Department of Interior (DOI). As a result, Arctic drilling will become almost completely exempt from the Clean Air Act's health-based national ambient air quality standards and the act's program to prevent significant deterioration of air quality.
Statement from Cindy Shogan, executive director, Alaska Wilderness League:
"Today's action by Congress tells the people of America's Arctic—proud Inupiats and Americans—that they are less important than a few foreign-owned oil companies such as Royal Dutch Shell.
"There is no question that this Dirty Arctic Air rider—snuck into a vital spending bill at the 11th hour—is a clear giveaway to Shell and Big Oil. Currently, Shell's proposed drilling program in the Arctic's Chukchi and Beaufort Seas would release, each year, tens of thousands of tons of climate-warming greenhouse gases; hundreds of tons of nitrogen dioxide, which causes and exacerbates respiratory disease; and tens of tons of other harmful pollutants including carbon monoxide and volatile organic compounds. If subject to DOI's regulations, Shell could be authorized to emit pollution in excess of even these massive amounts.
"The people of America's Arctic already suffer from the impacts of drilling in their pristine, wild home. When Rosemary Ahtuangaruak started her career as health aide in 1986 in Nuiqsut, a small village that sits adjacent to the Alpine Oil Field and near Prudhoe Bay, North America's largest oil field, she treated one patient with asthma. When she quit in 1997, there were 60 people who had to use respiratory medications. This is an increase of more than tenfold, and
corresponded with an increase of oil industry activity near her town. As the National Academy of Sciences noted in its extensive study of cumulative environmental effects of oil and gas development on Alaska's North Slope, "petroleum development has resulted in major, significant, and probably irreversible changes to the way of life on the North Slope."
"President Barack Obama owes it to the people of the Arctic to demand that DOI immediately tighten its air rules to match those of EPA."
Arctic air pollution oversight—EPA vs. DOI:
The EPA has a long history of protecting public health through the Clean Air Act, which has saved more than 200,000 lives and prevented millions of asthma attacks, heart problems and other serious illnesses. Such expertise is essential for protecting a region as fragile as the Arctic, which is already under significant threat from the effects of climate change and onshore development.
Beyond the fact that DOI has no history or expertise in Arctic air quality, DOI regulations are not nearly as protective. They do not require compliance with Clean Air Act requirements over the ocean but only onshore and the regulations include wholesale exemptions from air quality analysis for many facilities based on their distance from the shore. This is especially alarming in the Arctic where there are vast lease tracks offshore, thereby exempting 80 million acres of potential leases from regulation at the source.
Shifting the point of compliance from the source on the ocean to the shoreline ignores that some members of Arctic coastal communities spend significant time on the ocean. DOI regulations would allow the oil companies to pollute at unhealthy levels within traditional Alaska Native subsistence hunting areas.
For more information, click here.
EcoWatch Daily Newsletter
Recent Stories from EcoWatch