This website uses cookies to ensure you get the best experience while browsing it. By clicking 'Got It' you're accepting these terms.
Congress: Protect Public Health, Not Toxic Chemicals
Apr. 04, 2014 09:51AM EST
Health + Wellness
Americans have long been unwitting subjects in an uncontrolled experiment.
For decades, U.S. manufacturers—with the federal government's blessing—have been producing tens of thousands of untested, potentially toxic chemicals, many of which wind up in our bodies. These substances include suspected neurotoxins, carcinogens and endocrine disruptors, and thousands of other chemicals for which there is little or no information.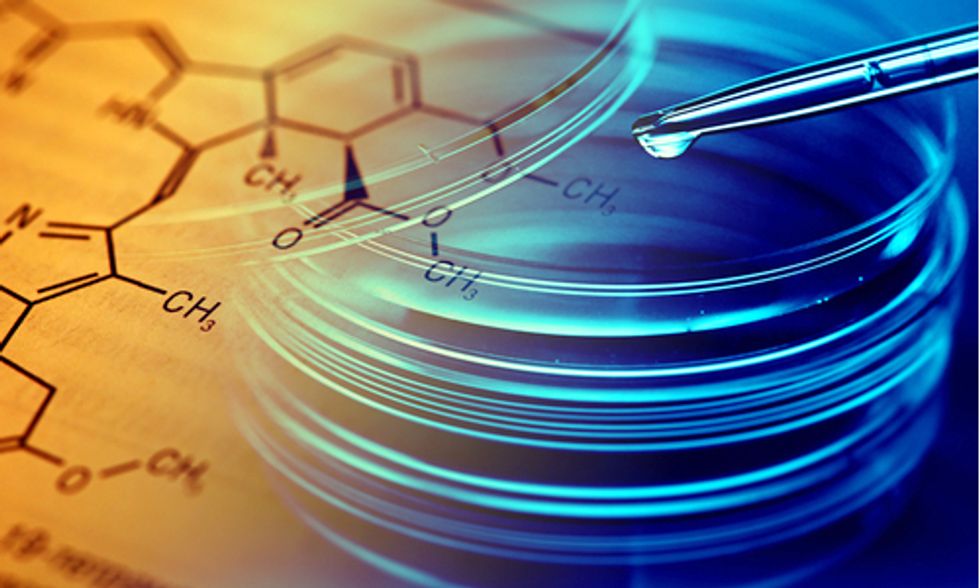 Photo courtesy of Shutterstock
Why? When Congress passed the landmark Toxic Substances Control Act (TSCA) nearly 40 years ago, the law considered chemicals already on the market to be safe. So while it required the government to review new chemicals for their toxicity, it exempted nearly 62,000 pre-existing, commercially available ones. They included such nasty substances as bisphenol A (BPA), ethyl benzene and toluene, and others that health officials still know very little about, including the relatively obscure 4-methylcyclohexane methanol (MCHM). That's the chemical that leaked into the Elk River in West Virginia earlier this year, contaminating the water supply of 300,000 area residents.
Only about 200 of the chemicals that were on the market before TSCA was enacted in 1977 have been tested for safety. Since then, the number of chemicals in the marketplace has jumped to more than 80,000, and TSCA's requirements for those new chemicals have hardly been stringent. Manufacturers are supposed to supply the U.S. Environmental Protection Agency (EPA) with information about production volume, intended uses and toxicity 90 days before they begin commercial-scale production. But 85 percent of the manufacturers' notifications have contained no health data, according to the EPA's own figures.
The result of this experiment?
On March 12, Dr. Philip Landrigan, a renowned pediatrician and epidemiologist, addressed this question as it pertains to children in testimony before the House Subcommittee on the Environment and the Economy. Landrigan is the dean for global health at the Mount Sinai Hospital medical school in Manhattan and co-author of a recent study on the "silent pandemic" of toxins damaging the brains of unborn children.
"Rates of a whole series of chronic diseases are on the rise in American children," Landrigan said. "Asthma has tripled. Childhood cancer incidence has gone up by 40 percent over the past 40 years. Autism now affects one child in 88. Attention Deficit Hyperactivity Disorder affects about one child in seven, according to data from the CDC [Centers for Disease Control and Prevention]. These chronic diseases of children are highly prevalent in today's world. They are on the increase...."
And many have been linked to toxic chemicals.
"There is a strong body of scientific evidence that toxic chemicals have contributed to diseases in children," Landrigan continued. "Going back 100 years ago, lead was shown to cause mental deficiency, learning problems and loss of IQ. Seventy-five years ago, methylmercury. More recently, clinical and epidemiologic studies have linked organophosphate pesticides, arsenic, manganese, brominated flame retardants, phthalates and bisphenol A to learning disabilities, loss of IQ, and problems of behavior in children."
Weakening TSCA Under the Guise of Reform
While the recent MCHM spill in West Virginia heightened public awareness about the threat posed by unregulated chemicals, Washington has been wrestling with updating TSCA for a number of years. Lisa Jackson, the EPA administrator during the first Obama Administration, stepped into the fray in 2012, proposing a half-dozen common-sense principles to strengthen public health protections. She pointed out that it is imperative that chemical manufacturers provide the EPA the data it needs to make safety evaluations that take into account the most vulnerable Americans, especially children. The EPA should review the most dangerous existing and new chemicals first, she said, and the new law should encourage manufacturers to produce safer, more sustainable chemicals and products. Finally, she stressed that Congress must shift the burden of proof to industry. Right now, the EPA has to prove a chemical is unsafe to restrict its use or take it off the market. Manufacturers, she said, should have to prove their chemicals are safe.
Public health, labor and environmental groups have been calling for TCSA reform with the same principles in mind for quite some time. Their efforts, however, have been frustrated by the chemical industry, which wields considerable power on Capitol Hill. What's different now is chemical manufacturers and other, related industries are now taking a new tack to undermine efforts to strengthen the law. They are encouraging Congress to pass legislation that appears to protect public health, but in fact would not.
Last May, Sen. Lautenberg (D-NJ) and Sen. Vitter (R-LA) introduced the Chemical Safety Improvement Act. "Improvement" sounds like an improvement, right? As drafted, however, the bill would weaken TSCA. For example, if TSCA has one saving grace, it permits states to establish their own safeguards to protect their residents from toxic chemicals. Some states, notably California, are way ahead of the federal government. The bill would largely preempt stricter state protections.
Lautenberg died shortly after introducing the bill, and after a July hearing, the bill stalled. Meanwhile, just a few weeks ago, the House took up the issue. On Feb. 27, Rep. Shimkus (R-IL) introduced a draft of what he is calling the Chemicals in Commerce Act.
He should have called it the More Toxic Chemicals in Commerce Act.
"Throughout the draft, the bill gives greater weight to reducing the burdens on industry than to protecting the public and the environment," Andrew Rosenberg, director of the Center for Science and Democracy at the Union of Concerned Scientists, explained in a March 5 letter to House members. "When chemical interests may face additional requirements, the bill gives them so many ways to evade or challenge them, that it reduces the Environmental Protection Agency's already insufficient authority to regulate toxic chemicals."
Rosenberg's letter pointed out other glaring problems with Shimkus' draft, including the fact that while it acknowledges that certain populations—namely infants, children, pregnant women, the elderly and people who live near chemical plants—may be more vulnerable to chemical exposure, it doesn't require the EPA to do anything to protect them. In addition, Rosenberg said, the bill would allow Congress and the courts to ignore the recommendations of government and independent scientists.
Rep. Waxman (D-CA) was equally dismissive. "This draft would restrict existing testing authority so that EPA could only require testing in the limited set of circumstances," he said at the same March 12 House hearing where Landrigan testified. "On top of that, the Catch-22 of current law would remain. The agency would be required to identify risk before being authorized to test for risk. This is the roadblock that has stymied the agency for years."
Instead of taking its cues from the chemical industry, Congress could look across the Atlantic for a workable model. Nearly a decade ago, the European Union adopted the "precautionary principle" to protect its citizens from toxic chemicals. Authorities there will not allow a chemical on the market until its manufacturer demonstrates it is safe. Last year, the European Commission published a study that found that chemicals in Europe are "considerably safer" since the EU established its Registration, Evaluation, Authorization and Restriction of Chemicals regulation in 2007, and manufacturers there are finding safer substitutes for toxic chemicals.
Here in the U.S., conversely, our toxic chemical policy is best described ascaveat emptor—let the buyer beware—and it's making us sick.
--------
YOU MIGHT ALSO LIKE
Non-Toxic Alternatives to BPA and BPA-Free Bottles
Leaked TIPP Documents Expose Chemical Industry's Toxic Agenda
--------
EcoWatch Daily Newsletter
Pexels
By Dan Nosowitz
It's no secret that the past few years have been disastrous for the American farming industry.
Pexels
Medium-chain triglyceride (MCT) oil and coconut oil are fats that have risen in popularity alongside the ketogenic, or keto, diet.
Pexels
By Bijal Trivedi
The Centers for Disease Control and Prevention (CDC) released a report on Nov. 13 that describes a list of microorganisms that have become resistant to antibiotics and pose a serious threat to public health. Each year these so-called superbugs cause more than 2.8 million infections in the U.S. and kill more than 35,000 people.
Rool Paap / Flickr / CC BY 2.0
By Joe Vukovich
Under the guise of responding to consumer complaints that today's energy- and water-efficient dishwashers take too long, the Department of Energy has proposed creating a new class of dishwashers that wouldn't be subject to any water or energy efficiency standards at all. The move would not only undermine three decades of progress for consumers and the environment, it is based on serious distortions of fact regarding today's dishwashers.
By Emily Moran
If you have oak trees in your neighborhood, perhaps you've noticed that some years the ground is carpeted with their acorns, and some years there are hardly any. Biologists call this pattern, in which all the oak trees for miles around make either lots of acorns or almost none, "masting."
By Catherine Davidson
Tashi Yudon peeks out from behind a net curtain at the rooftops below and lets out a sigh, her breath frosting on the windowpane in front of her.

Some 700 kilometers away in the capital city Delhi, temperatures have yet to dip below 25 degrees Celsius, but in Spiti there is already an atmosphere of impatient expectation as winter settles over the valley.
The Dog Aging Project at the University of Washington is looking to recruit 10,000 dogs to study for the next 10 years to see if they can improve the life expectancy of man's best friend and their quality of life, as CNN reported.