Congress Needs to Investigate Human Health Impacts of GE Salmon
Dec. 15, 2011 09:34AM EST
GMO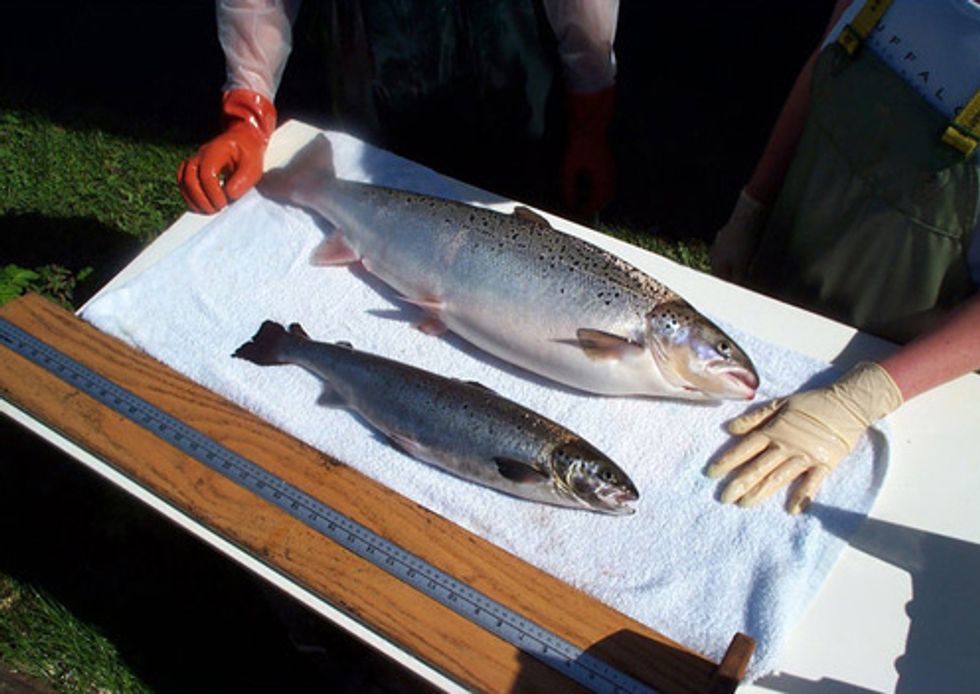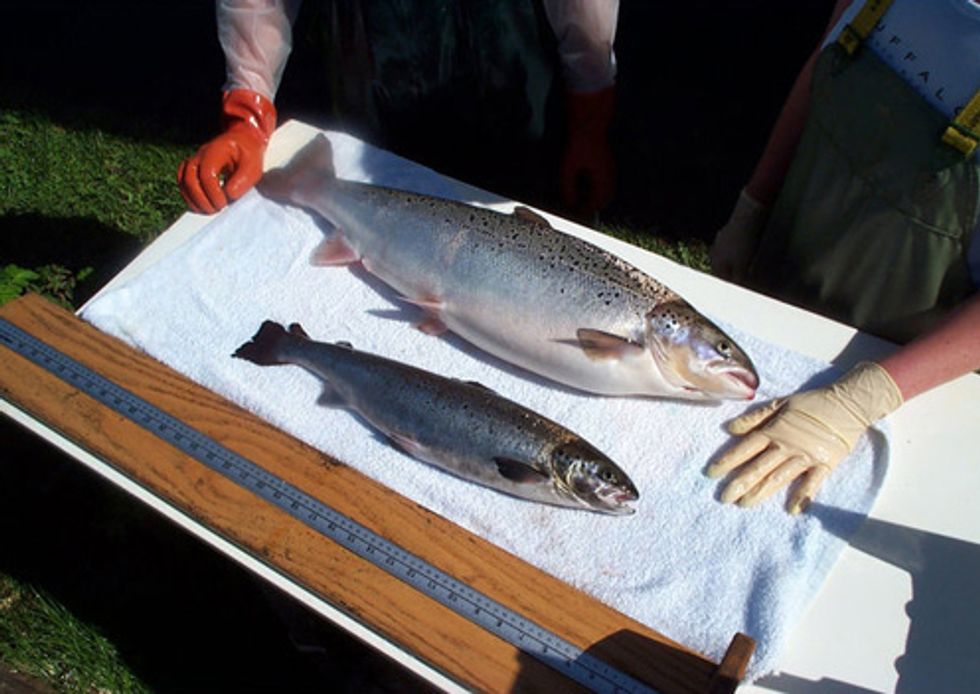 Statement by Wenonah Hauter, executive director, Food & Water Watch:
"The Senate hearing Dec. 15 called by Sen. Mark Begich (D-AK) to discuss the environmental impact of genetically engineered (GE) salmon is a welcome development. Congress also needs to examine what we know about the human health impacts of consuming such laboratory creations. If they did, they'd figure out the answer—not much. No long-term studies have been conducted regarding the human health impacts of consuming genetically modified foods.
"Congress needs to step in because the Food & Drug Administration seems set on approving this first transgenic animal to enter the food chain, even though nearly all of the safety studies they are scrutinizing have been conducted by AquaBounty, the company that has sunk tens of millions of dollars into the research and development of the product. That hasn't kept the federal government from also dispensing tax payer money—to the tune of $2.4 million since 2003—to help this private company commercialize a product there is no demand for. In fact, over 78 percent of Americans say they don't want it approved without further study.
"Approving GE salmon now, given the information we lack about its potential effects, could be devastating for consumers, the environment, and fishermen alike."
For more information, click here.
—————
Food & Water Watch works to ensure the food, water and fish we consume is safe, accessible and sustainable. So we can all enjoy and trust in what we eat and drink, we help people take charge of where their food comes from, keep clean, affordable, public tap water flowing freely to our homes, protect the environmental quality of oceans, force government to do its job protecting citizens, and educate about the importance of keeping shared resources under public control.
EcoWatch Daily Newsletter
Related Articles from EcoWatch