This website uses cookies to ensure you get the best experience while browsing it. By clicking 'Got It' you're accepting these terms.
Congress Fails to Address Expiring Farm Bill
Sep. 24, 2012 11:51AM EST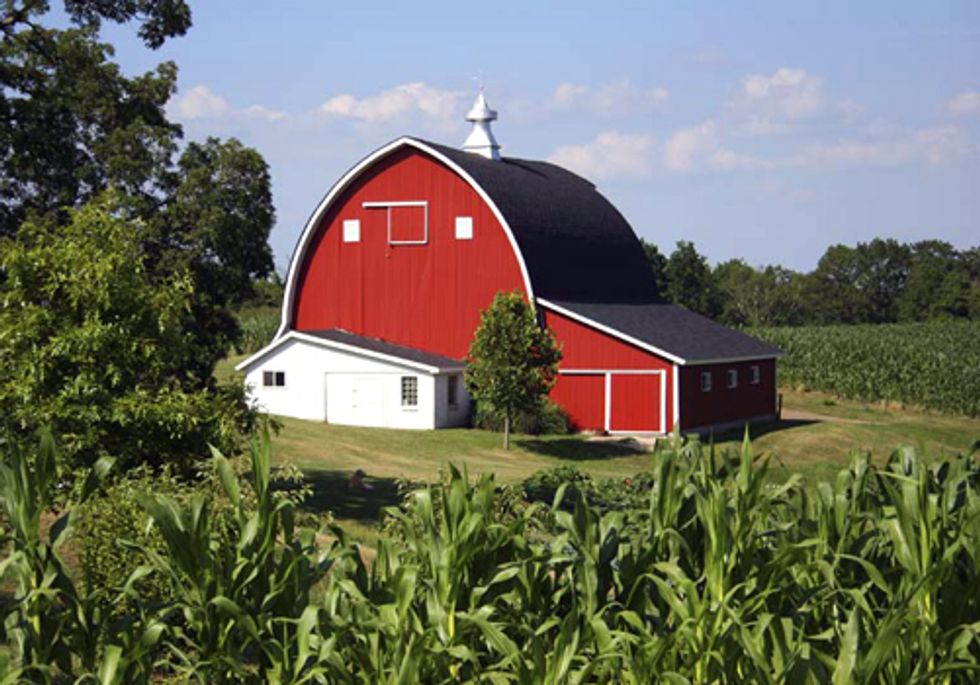 Well, it's official. Last Thursday, Speaker of the House John Boehner confirmed that the House will not vote on the 2012 Farm Bill during this brief Congressional working session and thus we'll zip right past that pesky Sept. 30 expiration date on the former bill. It's possible that during Congress' upcoming lame duck session in November, a one-year extension of the current bill will be voted on, and then we'll get to do this all over again next year!
So what happens on Oct. 1, or the day after the deadline, you ask? Not much. According to the Congressional Research Service (CRS), food stamps, crop insurance and some conservation programs will keep humming anyway. Others will not. It's important to note that as 2012's crops are harvested, price supports set by the 2008 bill will still hold. While the funding is allocated per fiscal year, crops' eligibility for that funding is determined as per the calendar year. We won't see effects on commodities until the first winter wheat is harvested in 2013; if there hasn't been an extension by then, though, we'll have plenty of other problems on our hands.
That said, immediate impacts could be felt by dairy farmers as (barring a new bill or an extension) the Milk Income Loss Contract dairy safety net would cease, which has been a talking point used by Secretary of Agriculture Tom Vilsack and other politicians out on the stump during August. One pretty big consequence following that expiration: we'd see milk prices skyrocket at the grocery store. According to the CRS, that likely means "an increase [in prices] of three times as high as currently supported and nearly double recent market prices." I daresay my fellow yogurt lovers and I would probably feel some pain in the checkout line, too.
There are two other matters, one general and one pragmatic, which will figure in the lame duck session. First, as we've discussed, given the level of Congressional gridlock and political rancor among the parties and houses of Congress, bill passage is a tricky business these days. In fact, when Boehner announced the Farm Bill's delay, he framed the problem in terms of votes: people who believe there's not enough reform in the Farm Bill vs. those who think there has been too much. These disagreements are unlikely to yield the 218 votes needed to pass the bill (and raise doubts as to approving an extension).
Secondly, the much ballyhooed "fiscal cliff" will take up much of Congress' time this fall. The 'fiscal cliff' is the moniker given to the package of federal tax increases and spending cuts scheduled for Jan. 1. The package is contentious because it is feared that it could stifle economic growth, triggering another recession (in big-picture economic terms we haven't been in one for a couple of years—which is not to say your checkbook and household finances may have tipped you off). Yet "doing nothing" could add to our rather large deficit. The Farm Bill will have to be resolved amidst that larger context.
While not a lot of policy has been implemented, a whole lot of politics has been going on where the bill is concerned, with the Congressional agricultural committees and other legislators representing farmers calling for a vote regardless of these circumstances.
Seasoned farm bill watchers will recall that when the bill was last up for renewal in 2007, we blew past Sept. 30 and made it all the way until Dec. 26 before an extension was passed; that effort begat the 2008 Farm Bill. So we're not in completely unprecedented territory. Yet.
Visit EcoWatch's FARM BILL page for more related news on this topic.
EcoWatch Daily Newsletter
General view of the empty Alma bridge, in front of the Eiffel tower, while the city imposes emergency measures to combat the Coronavirus COVID-19 outbreak, on March 17, 2020 in Paris, France. Edward Berthelot / Getty Images
Half the world is on lockdown. So, the constant hum of cars, trucks, trains and heavy machinery has stopped, drastically reducing the intensity of the vibrations rippling through the Earth's crust. Seismologists, who use highly sensitive equipment, have noticed a difference in the hum caused by human activity, according to Fast Company.
The current rate of CO2 emissions is a major event in the recorded history of Earth. EPA
At several points in the history of our planet, increasing amounts of carbon dioxide in the atmosphere have caused extreme global warming, prompting the majority of species on Earth to die out.
The "Earthrise" photograph that inspired the first Earth Day. NASA / Bill Anders
For EcoWatchers, April usually means one thing: Earth Day. But how do you celebrate the environment while staying home to prevent the spread of the new coronavirus?
Animal rights activists try to save dogs at a free market ahead of the Yulin Dog Eating Festival in Yulin city, south China's Guangxi Zhuang Autonomous Region on June 21, 2014. Jie Zhao / Corbis via Getty Images
The Great Barrier Reef, where record-high sea temperatures in February caused its most widespread coral bleaching event. JAYNE JENKINS / CORAL REEF IMAGE BANK
Tropical coral reefs are at a critical tipping point, and we've pushed them there, scientists say. Climate change may now cause previously rare, devastating coral bleaching events to occur in tropical coral reefs around the globe on a 'near-annual' basis, reported The Guardian.