This website uses cookies to ensure you get the best experience while browsing it. By clicking 'Got It' you're accepting these terms.
Congress Fails to Address Expiring Farm Bill
Sep. 24, 2012 10:51AM EST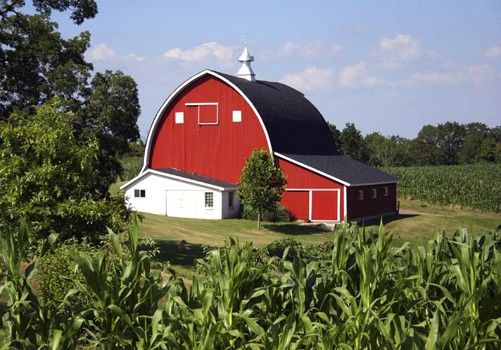 Well, it's official. Last Thursday, Speaker of the House John Boehner confirmed that the House will not vote on the 2012 Farm Bill during this brief Congressional working session and thus we'll zip right past that pesky Sept. 30 expiration date on the former bill. It's possible that during Congress' upcoming lame duck session in November, a one-year extension of the current bill will be voted on, and then we'll get to do this all over again next year!
So what happens on Oct. 1, or the day after the deadline, you ask? Not much. According to the Congressional Research Service (CRS), food stamps, crop insurance and some conservation programs will keep humming anyway. Others will not. It's important to note that as 2012's crops are harvested, price supports set by the 2008 bill will still hold. While the funding is allocated per fiscal year, crops' eligibility for that funding is determined as per the calendar year. We won't see effects on commodities until the first winter wheat is harvested in 2013; if there hasn't been an extension by then, though, we'll have plenty of other problems on our hands.
That said, immediate impacts could be felt by dairy farmers as (barring a new bill or an extension) the Milk Income Loss Contract dairy safety net would cease, which has been a talking point used by Secretary of Agriculture Tom Vilsack and other politicians out on the stump during August. One pretty big consequence following that expiration: we'd see milk prices skyrocket at the grocery store. According to the CRS, that likely means "an increase [in prices] of three times as high as currently supported and nearly double recent market prices." I daresay my fellow yogurt lovers and I would probably feel some pain in the checkout line, too.
There are two other matters, one general and one pragmatic, which will figure in the lame duck session. First, as we've discussed, given the level of Congressional gridlock and political rancor among the parties and houses of Congress, bill passage is a tricky business these days. In fact, when Boehner announced the Farm Bill's delay, he framed the problem in terms of votes: people who believe there's not enough reform in the Farm Bill vs. those who think there has been too much. These disagreements are unlikely to yield the 218 votes needed to pass the bill (and raise doubts as to approving an extension).
Secondly, the much ballyhooed "fiscal cliff" will take up much of Congress' time this fall. The 'fiscal cliff' is the moniker given to the package of federal tax increases and spending cuts scheduled for Jan. 1. The package is contentious because it is feared that it could stifle economic growth, triggering another recession (in big-picture economic terms we haven't been in one for a couple of years—which is not to say your checkbook and household finances may have tipped you off). Yet "doing nothing" could add to our rather large deficit. The Farm Bill will have to be resolved amidst that larger context.
While not a lot of policy has been implemented, a whole lot of politics has been going on where the bill is concerned, with the Congressional agricultural committees and other legislators representing farmers calling for a vote regardless of these circumstances.
Seasoned farm bill watchers will recall that when the bill was last up for renewal in 2007, we blew past Sept. 30 and made it all the way until Dec. 26 before an extension was passed; that effort begat the 2008 Farm Bill. So we're not in completely unprecedented territory. Yet.
Visit EcoWatch's FARM BILL page for more related news on this topic.
EcoWatch Daily Newsletter
Artist's conception of solar islands in the open ocean. PNAS
Millions of solar panels clustered together to form an island could convert carbon dioxide in seawater into methanol, which can fuel airplanes and trucks, according to new research from Norway and Switzerland and published in the Proceedings of the National Academy of Sciences journal, PNAS, as NBC News reported. The floating islands could drastically reduce greenhouse gas emissions and dependence on fossil fuels.
Marcos Alves / Moment Open / Getty Images
More than 40 percent of insects could go extinct globally in the next few decades. So why did the U.S. Environmental Protection Agency (EPA) last week OK the 'emergency' use of the bee-killing pesticide sulfoxaflor on 13.9 million acres?
EcoWatch teamed up with Center for Biological Diversity via EcoWatch Live on Facebook to find out why. Environmental Health Director and Senior Attorney Lori Ann Burd explained how there is a loophole in the The Federal Insecticide, Fungicide, and Rodenticide Act under section 18, "that allows for entities and states to request emergency exemptions to spraying pesticides where they otherwise wouldn't be allowed to spray."
Simple swaps that cut down on kitchen trash.
Sponsored
By Kayla Robbins
Along with the bathroom, the kitchen is one of the most daunting areas to try and make zero waste.
View of downtown Miami, Florida from Hobie Island on Feb. 2, 2019.
Michael Muraz / Flickr
The Democratic candidates for president descended upon Miami for a two-night debate on Wednesday and Thursday. Any candidate hoping to carry the state will have to make the climate crisis central to their campaign, as The New York Times reported.
By Sharon Kelly
On Monday, the Wall Street Journal featured a profile of Scott Sheffield, CEO of Pioneer Natural Resources, whose company is known among investors for its emphasis on drawing oil and gas from the Permian basin in Texas using horizontal drilling and hydraulic fracturing, or fracking.
Pexels
By Craig K. Chandler
The federal government has available to it, should it choose to use them, a wide range of potential climate change management tools, going well beyond the traditional pollution control regulatory options. And, in some cases (not all), without new legislative authorization.
Denis Poroy / Getty Images
By Dan Gray
Processed foods, in their many delicious forms, are an American favorite.
But new research shows that despite increasing evidence on just how unhealthy processed foods are, Americans have continued to eat the products at the same rate.
By Sarah Steffen
With a profound understanding of their environmental surroundings, indigenous communities around the world are often cited as being pivotal to tackling climate change.