Congress Extends Wind Energy Tax Credits in Fiscal Cliff Deal
Jan. 02, 2013 09:57AM EST
Renewable Energy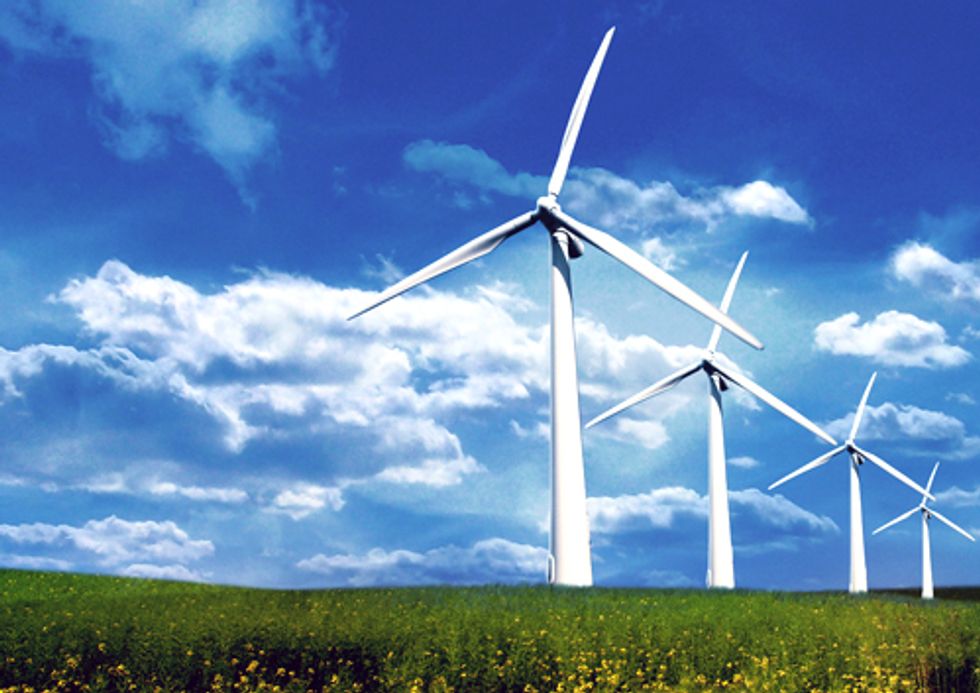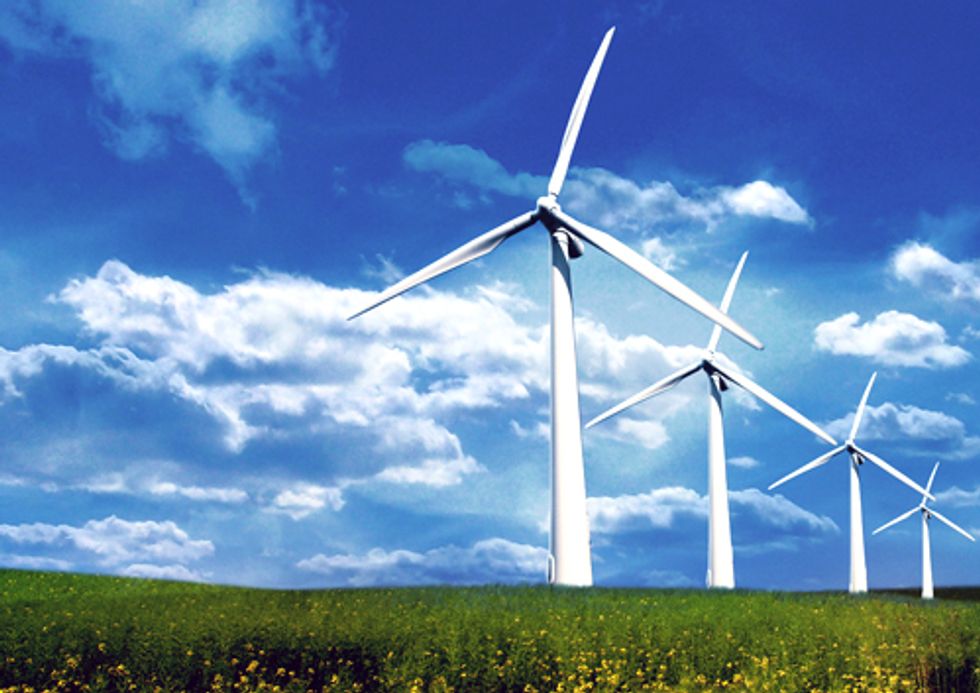 Late last night, after several weeks of budget negotiations, the House voted to approve a sweeping tax deal to prevent the most significant effects of the "fiscal cliff," overcoming Republican resistance to raising income tax rates on the wealthiest earners. The legislation extends the Production Tax Credit (PTC) and Investment Tax Credit (ITC) for wind energy for one year. The extension of the wind tax credit, as well as changes to the eligibility requirements, will allow the wind industry to resume its strong growth and hire back many of the workers who were laid off in the past year.
The 257-167 House vote came after a high drama day in the Capitol, as Republican leaders considered and then quickly abandoned a plan to attach steep spending cuts to a measure passed overwhelmingly by the Senate early Tuesday morning.
"We applaud the wind industry and Congress for working together on an extension of the production tax credit. This will give manufacturers, developers and others in the industry the confidence to move forward with new projects. We also continue to encourage Congress to pass a federal energy policy that provides investors and businesses with certainty and levels the playing field among all power sources," said Phyllis Cuttino, director of the Pew Clean Energy Program.
According to the American Wind Energy Association (AWEA), America's 75,000 workers in wind energy are celebrating over the continuation of policies expected to save up to 37,000 jobs and create far more over time, and to revive business at nearly 500 manufacturing facilities across the country. The extension of the wind energy PTC, and ITC for community and offshore projects, will allow continued growth of the energy source that installed the most new electrical generating capacity in America last year, with factories or wind farms in all 50 states.
The version included in the legislation covers all wind projects that start construction in 2013. Companies that manufacture wind turbines and install them sought that definition to allow for the 18-24 months it takes to develop a new wind farm.
"While we are disappointed that the final budget package only allows Bush era tax cuts to expire for Americans making $450,000 or more annually—rather than the $250,000 threshold that was originally proposed—the renewal of the PTC will re-energize clean energy growth and jobs," said Michael Brune, executive director of the Sierra Club.
"Over the past year, the Sierra Club has worked with thousands of grassroots activists across the country to hold their members of Congress accountable for their failure to prevent wind worker layoffs in their hometowns. We are pleased that this latest barrier to protecting clean energy jobs in America has been overcome, and we will continue our work to ensure that our nation creates jobs and a secure climate future with clean energy," said Brune.
Wind set a new record in 2012 by installing 44 percent of all new electrical generating capacity in America, according to the U.S. Energy Information Administration, leading the electric sector compared with 30 percent for natural gas, and lesser amounts for coal and other sources.
Half the American jobs in wind energy—37,000 out of 75,000—and hundreds of U.S. factories in the supply chain would have been at stake had the PTC been allowed to expire, according to a study by Navigant Consulting.
"In powering nearly 13 million homes across the country already, wind energy avoids as much global warming pollution as taking 13 million cars off the road each year, according to a recent Environment America Research & Policy Center report. Our current wind energy capacity also reduces air pollution by avoiding 137,000 pounds of smog-forming emissions and 91,000 pounds of soot-forming emissions every year," said Margie Alt, executive director of Environment America.
 
"We applaud our leaders for recognizing these tremendous benefits to our health and environment, and we urge President Obama and Congress to continue what they've started and vote to ensure the continued development of pollution-free wind energy."
Visit EcoWatch's RENEWABLES and ENERGY pages for more related news on this topic.
——–
Click here to tell Congress to Expedite Renewable Energy.

EcoWatch Daily Newsletter
Recent Stories from EcoWatch