Congress Bans Plastic Microbeads, Bill Heads to President Obama's Desk
Dec. 21, 2015 11:24AM EST
Politics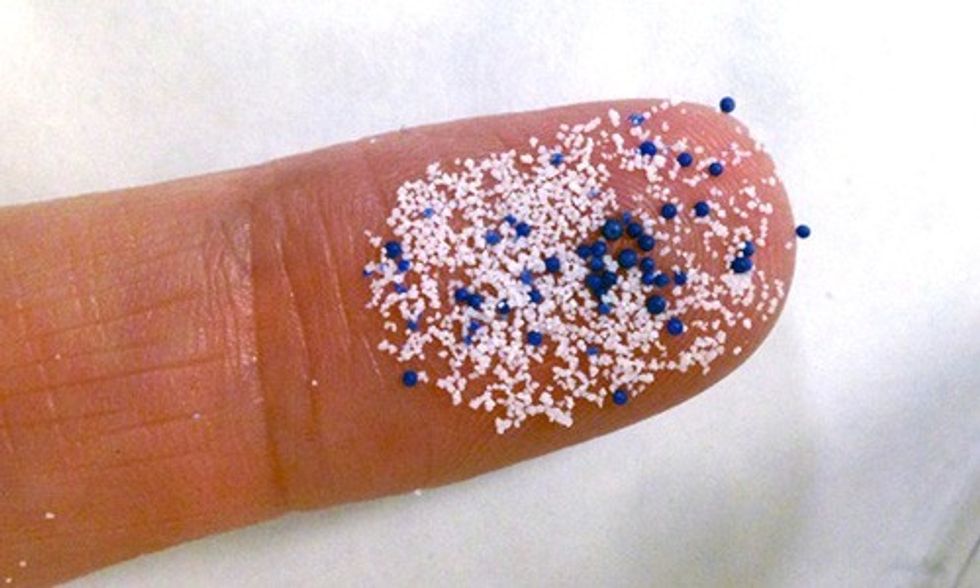 On Friday, the U.S. Senate unanimously approved a bill phasing out the manufacture of beauty products with plastic microbeads by July 1, 2017, and the sale of such products by July 1, 2018. The Microbead Free Waters Act (H.R. 1321) bans all plastic microbeads in beauty products, including those made from so-called "biodegradable plastics," the majority of which do not biodegrade in marine environments.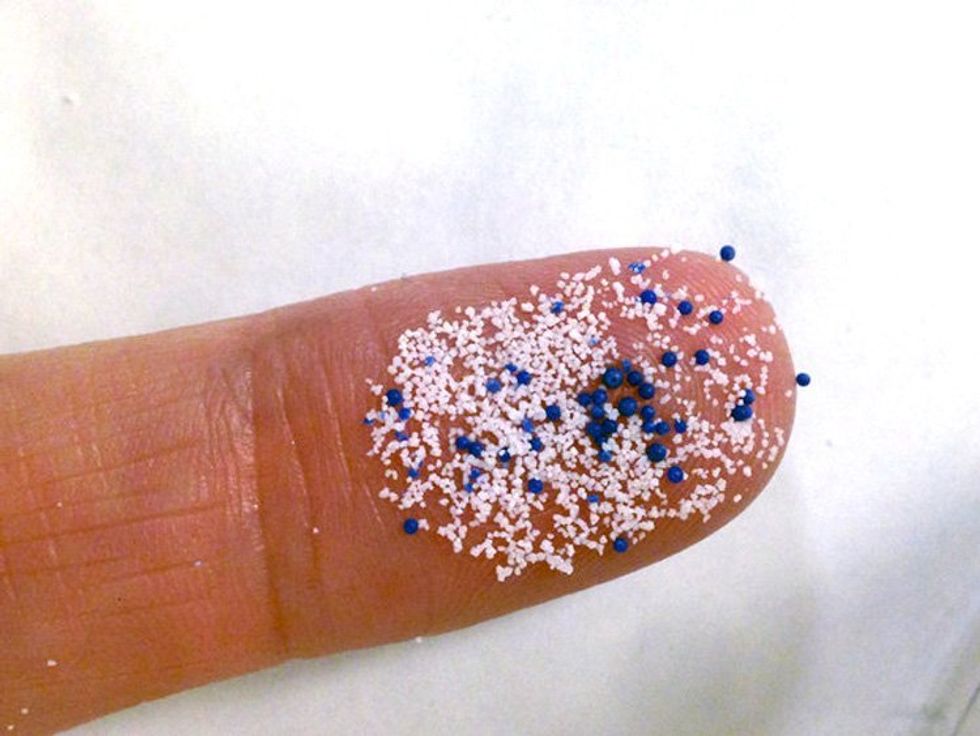 "Our oceans have been choking on these tiny plastic microbeads for way too long," Miyoko Sakashita, oceans program director with the Center for Biological Diversity, said. "This is a huge and important step toward protecting fish, birds and other ocean wildlife hurt by plastic pollution. I applaud the Senate for following California's lead and voting to eliminate this pointless and harmful source of plastic pollution."
The Microbead Free Waters Act, introduced by Reps. Frank Pallone (D-N.J.) and Fred Upton (R-Mich.), will prevent 1.4 trillion plastic microbeads from entering U.S. waterways each year. Plastic microbeads—designed to be washed down the drain and too small to be reliably captured by wastewater treatment facilities—pollute lakes, rivers and oceans.
Once in the environment, plastic microbeads concentrate toxins such as pesticides and flame retardants on their surface, which may then transfer to the tissue of fish that mistake microbeads for food. A recent study found that one quarter of fish found at California fish markets had ingested plastic. One tube of exfoliating facewash can contain more than 350,000 microbeads.
The U.S. House of Representatives approved H.R. 1321 earlier this month. The bill now heads to President Obama's desk for his approval.
YOU MIGHT ALSO LIKE
25% of Fish Sold at Markets Contain Plastic or Man-Made Debris
Exclusive Interview: Researchers Remove Plastic Fork Lodged in Sea Turtle's Nose
World's Most Comprehensive Study Shows More Plastic in Our Oceans Than Scientists Thought
Adidas Unveils 3D-Printed Shoe Made From Plastic Ocean Waste
EcoWatch Daily Newsletter