Health
Apr. 21, 2015 02:13PM EST
Childhood eczema is described by the National Eczema Association (NEA) as a chronic itchy skin condition that usually occurs within a child's first five years of life, typically lasts into childhood and adolescence, and can sometimes last into adulthood.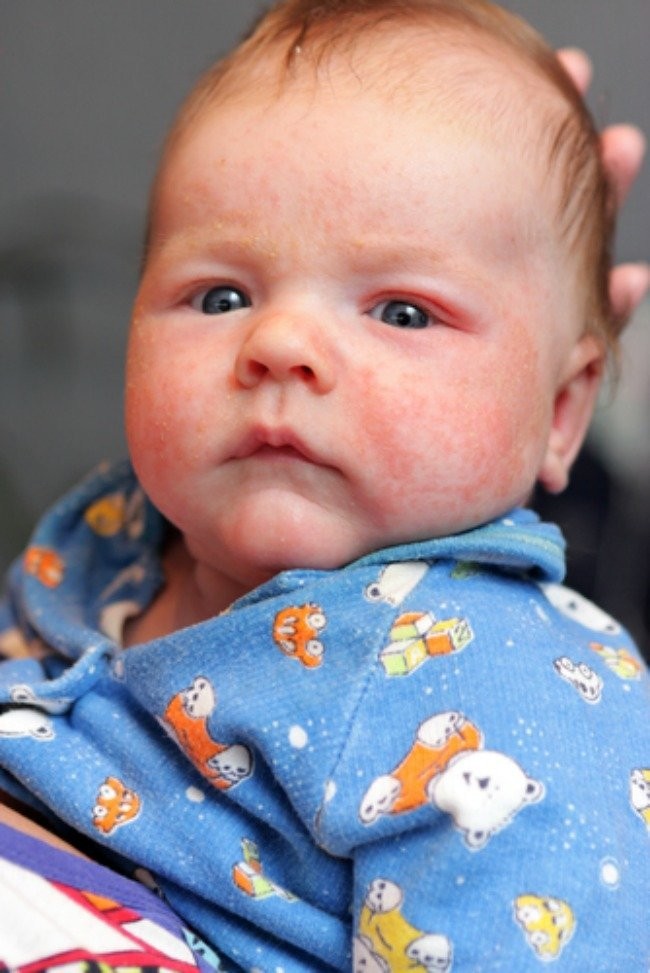 Photo credit: Shutterstock
Some children have very mild eczema and others have severe eczema, also known as atopic dermatitis. While some health experts may recommend giving children with eczema petroleum-based moisturizers or prescribe topical steroid cortisone cream, some parents are seeking out natural treatments, including plant-based moisturizers, which do not contain processed chemicals. The following all-natural steps can be taken to help control a child's eczema and avoid breakouts.
Bathe Daily
Giving your child a bath every day is recommended for infants and children with eczema, according to NEA. Baths should contain warm rather than hot water and last approximately 10 minutes. Experts at the NEA also say that parents should avoid washing children with loofahs and rough washcloths, use very little soap, and steer clear of bubble bath, epson salts and other bath additives because they can irritate the skin.
Moisturize
The NEA emphasizes the importance of moisturizing a child's skin, especially immediately after bathing, before the skin dries. Some natural, plant-based creams that will soothe and moisturize a child's skin include 100 percent shea butter, Burt's Bees Baby Bee Multipurpose Ointment and California Baby Eczema Cream. Dr. Weil, a leader in the field of integrative medicine, also recommends using aloe vera gel or calendula cream.
Avoid Skin Irritants
Knowing any food allergies your child may have and avoiding those foods is essential to preventing eczema since food allergies are a leading cause of skin inflammation in children.
"Children with this condition also have some underlying allergies that are manifested in the skin. When exposed to these allergens, the skin overreacts and breaks out in a rash. The already dry and slightly irritated skin is less able to handle this allergic rash, and less able to heal itself quickly," pediatrician and health expert Dr. Sears stated on his web site.
Dr. Sears also suggests taking the following actions to avoid skin irritation in children. Avoid wool and synthetic materials for clothing and bedding, wash new clothes before wearing them to remove the chemicals, avoid perfumed or scented lotions, bubble bath, suntan lotion with PABA and laundry detergents with dyes or scents. He also recommends maintaining a humidity of 25-40 percent in your home.
Eat Moisturizing Foods
Giving your child foods high in omega 3 fat will help keep your child's skin naturally moisturized, according to Dr. Sears. Some ways of incorporating omega 3 into a child's diet are to add flaxseeds or chia seeds in oatmeal, pancakes and sandwiches. Salmon, tuna and canola oil also contain high amounts of omega 3 fat. Vitamins C and E also act as natural skin moisturizers. Children can get those extra vitamins by taking a daily multivitamin. Finally, Dr. Sears recommends keeping your child hydrated by having him or her drink plenty of water.
YOU MAY ALSO LIKE
5 Omega-Rich Seeds You Should Include in Your Daily Diet
3 Gluten-Free Pasta Brands Kids Actually Like to Eat