Community Engagement Fuels Sustainable Future for Peaks Island, Maine
Nov. 04, 2014 11:59AM EST
Business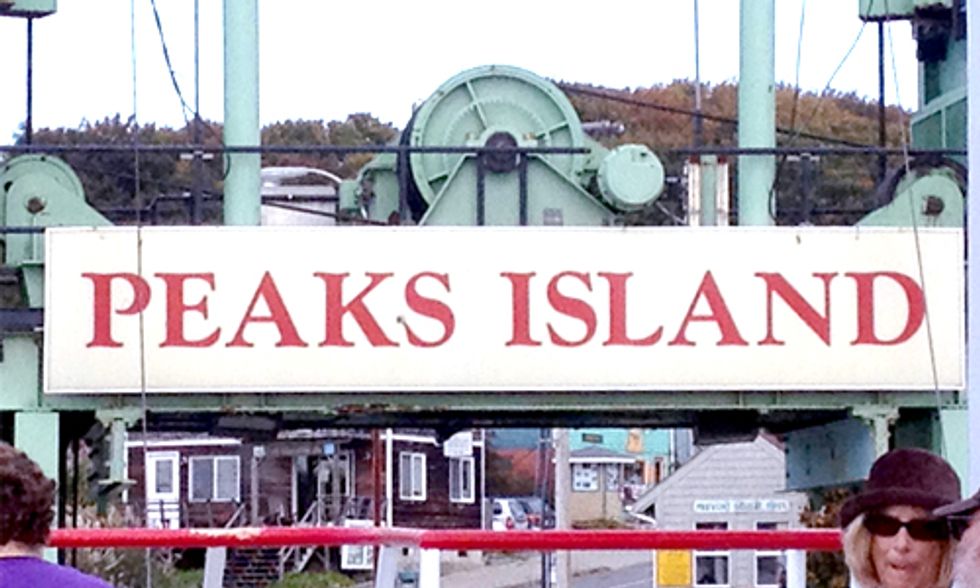 Saren Peetz is a fourth-year College of the Atlantic student from Hudson, Ohio. "Through this project, I feel my interests have finally found a home, together, on islands. I am excited to continue this kind of work in both the Samso and Mount Desert Island communities this fall."
[Editor's note: This is the third article in a 4-part series (read Part I, Part II and Part IV) from College of the Atlantic students studying ways to develop and implement renewable energy solutions for the Maine coast in a unique multidisciplinary, multigenerational field-based course developed by College of the Atlantic faculty and the Island Institute under the auspices of the Fund for Maine Islands. College of the Atlantic is an University partner on EcoWatch.]
It is hard to believe that, a month ago today, I boarded the ferry to leave Samso island. I feel my class and its participants have accomplished so much in just four weeks—in great part thanks to the inspiration of this little island in the middle of the Kattegat Sea.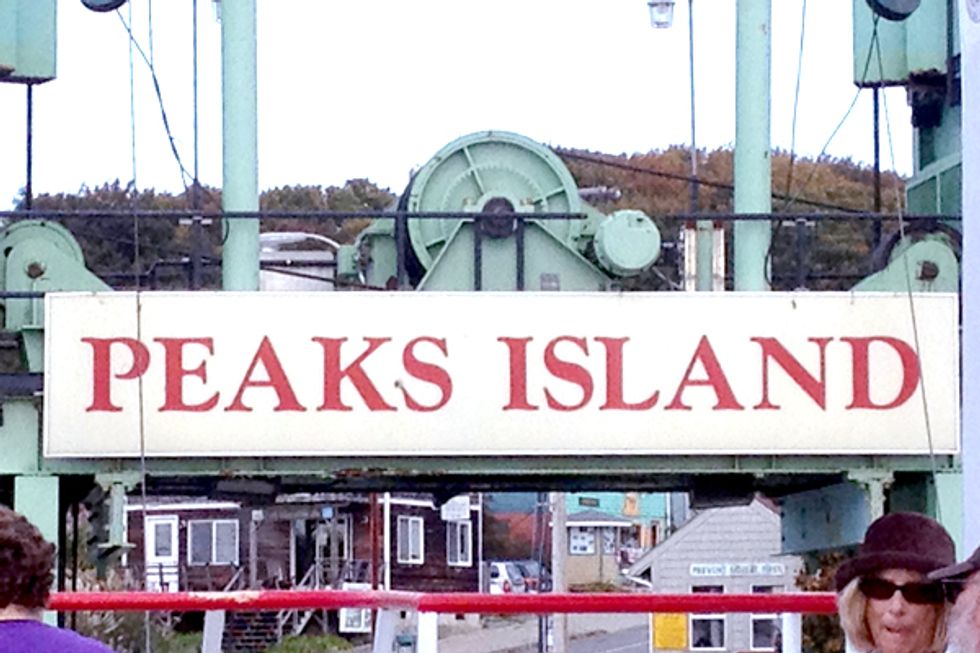 Peaks Island, Maine—formerly a section of Portland—has 1,000 year-round residents and approximately one square mile of land. Photo credit: Saren Peetz
Samso gave us the ability to experience the possibilities for the future of Maine islands firsthand, and gain momentum for our own potential back home. This momentum allowed us to hit the ground running—literally—once back in the states.
I drove up to Bar Harbor on Saturday after flying in from Europe, and by Sunday evening I was back down in Portland boarding a ferry to Peaks Island—part of a three-person team focusing on Peaks through the Collaborative for Island Energy Research and Action (CIERA) program.
Located 20 minutes off Portland, Peaks Island has around 1,000 year-round residents and approximately one square mile of land. Fellow College of the Atlantic student Lauren Pepperman, islander Sam Saltonstall and I are working to decrease the dependence on heating oil and propane on the island.
While some teams in CIERA are struggling with the costly production of on-island electricity, Peaks receives its electricity from the mainland. Although we benefit from mainland prices for that particular utility, Peaks islanders are still paying as much as $1 more per gallon for heating oil than the mainland.
Like many islands in Maine, vacationers flock to Peaks during the summer. This swell in population during the warmest time of the year, while beneficial to the economy of the island, facilitates the construction of poorly insulated housing stock. Over the years, summer cottages became year-round housing, resulting in high heating bills for islanders. Our team recognizes that better home efficiency and converting to electrically driven heating systems could move Peaks away from the issue of high-cost heat.
While sitting in the Samso Energy Academy as we initiated this project's journey, my team came up against the very first—and perhaps the most important—question in this process.
How do you get a community on board with such a project?
Soren Hermansen and his wife, Malene Lundén, leaders of the Samso project, have stressed time and time again to the CIERA group the need for a community to not only be in support of your work, but also to be involved within it.
The project needs to be "our" work—not "my" work or "their" work. It is inclusive.
We learned that, for Samso, this meant networking within different groups on the island, holding community meetings and engaging various community leaders.
Following this model, Lauren, Sam and I developed and sent out a survey to Peaks islanders while we were in Denmark.
As part of the survey, we asked them if they would be interested in helping their neighbors save money on energy bills. We recognized this as a loaded question.
The obligation is obviously to say yes, but this was somewhat intentional. We want islanders to start seeing energy costs as a community issue—and one they need to tackle together.
The results of this survey were presented at the first energy-related community meeting on Peaks Island on Oct. 13.
Lauren, Sam and I were expecting 20 to 30 people to attend. Nearly 50 did.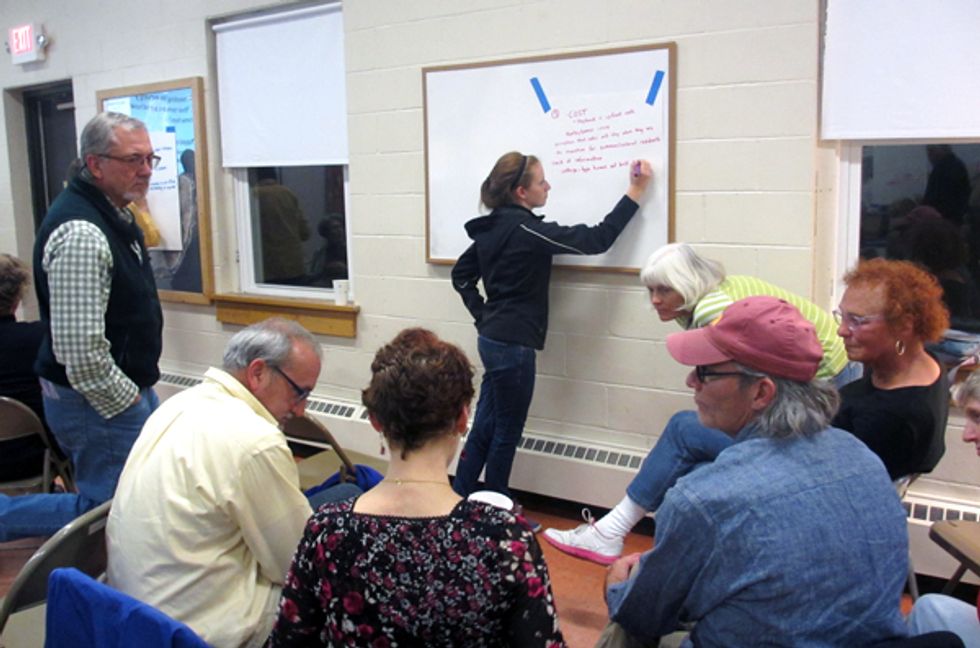 Slowly, as more people take initiative and rise to the occasion, it is possible for the community as a whole to become the leader of its own progress. Photo credit: Saren Peetz
During the meeting, we presented to the community information we obtained during the Samso experience and held breakout sessions to identify the challenges and potential for progress in energy work on the island.
I would not say that the atmosphere of the meeting was either pessimistic or optimistic, but rather realistic and hopeful for the future.
It was the community meeting that brought Lauren and I down to Peaks for the weekend.
In just the three days we spent there, I was amazed at resourcefulness of the community members of this tiny island. We met with the resident architect, the contractor, the school principal, contacted a former energy auditor and walked past the house of an islander who is a consultant for wind power. (He wasn't home at the time, otherwise we would have stopped to say hello). All this knowledge and potential packed into 1.1 square miles. Amazing.
It has been essential to bring nearly all these talented local specialists into the project. They  have conducted energy inventories of the local school, formulated future plans and offered contracting knowledge. Through this process I have learned that using the community as a resource not only benefits the project directly, but also fosters ownership of it amongst those involved. Slowly, as more people take initiative and rise to the occasion, it is possible for the community as a whole to become the leader of its own progress.
Soren and Malene were honest with us about Samso. These projects are not always triumph and glory; there are struggles and challenges along the way. As leaders of such projects, it can be difficult to remain motivated, to keep the end goal in mind. Project leaders can burn out, and their projects with them. Yet even after seventeen years, Malene and Soren have remained passionate about their work and their island. How they possibly managed this has been my question throughout this course. What keeps leaders going throughout marathon projects?
My experience these past few weeks with the members of the Peaks Island community may hold the answer to this question.
When the community is given the opportunity to take ownership of its own projects, the leadership burn-out of individuals may be mitigated. The weight of the project does not rest on any one person. This allows the initial project leader to take on a more facilitative role, as Soren has done on Samso. In this way, the role of community ownership is important throughout the life of a project, and not only at the beginning. It is what allows a project to be sustainable.
For this reason, we chose the school on Peaks Island to become the community model in energy  efficiency and sustainable heating.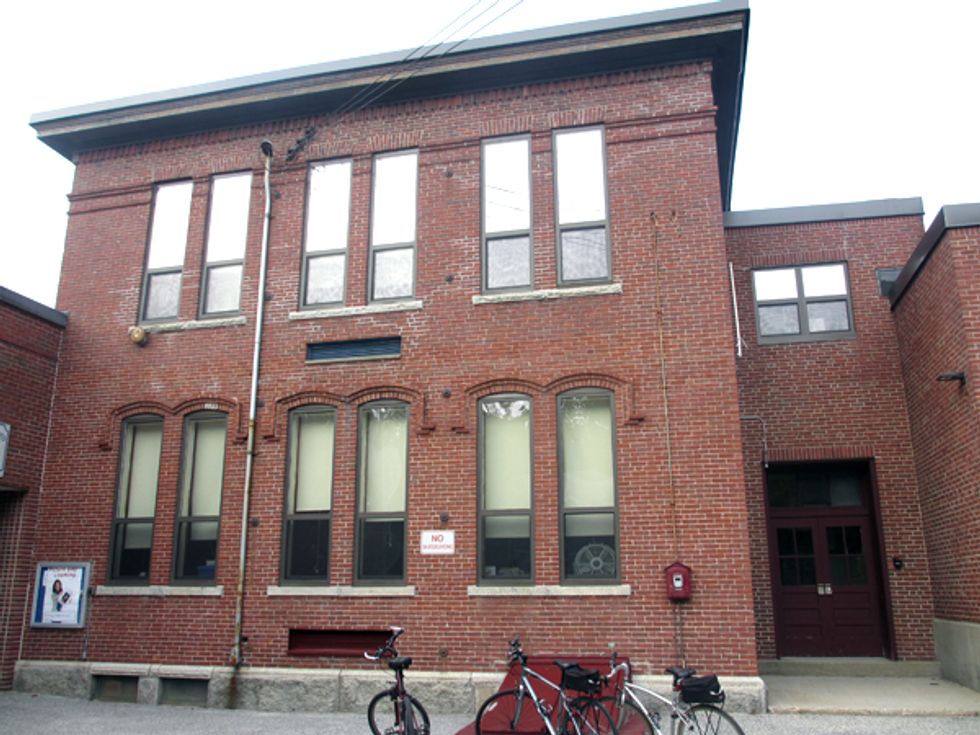 Participants in a Fund for Maine Islands course pioneered by College of the Atlantic and the Island Institute chose the school on Peaks Island to become a community model in energy efficiency and sustainable heating. Photo credit: Saren Peetz
Everyone pays taxes to the school, and many people on the island have school-age children. This entails an automatic sense of ownership over what happens there on behalf of the community. As we go about plans to supplant the current boiler with heat pumps—a strategy that could easily save the school tens of thousands of dollars a year on heating alone—and insulate the basement, we are already gaining support from Peaks islanders.
With a little time and proof of success, this support could flourish into leadership on projects in the future.
YOU MIGHT ALSO LIKE
Samso: World's First 100% Renewable Energy-Powered Island Is a Beacon for Sustainable Communities
Wind Energy Could Generate Nearly 20 Percent of World's Electricity by 2030
EcoWatch Daily Newsletter
Related Articles from EcoWatch