Community College Faculty Says No to Fracking, Yes to Clean Energy
Dec. 06, 2012 09:58AM EST
Climate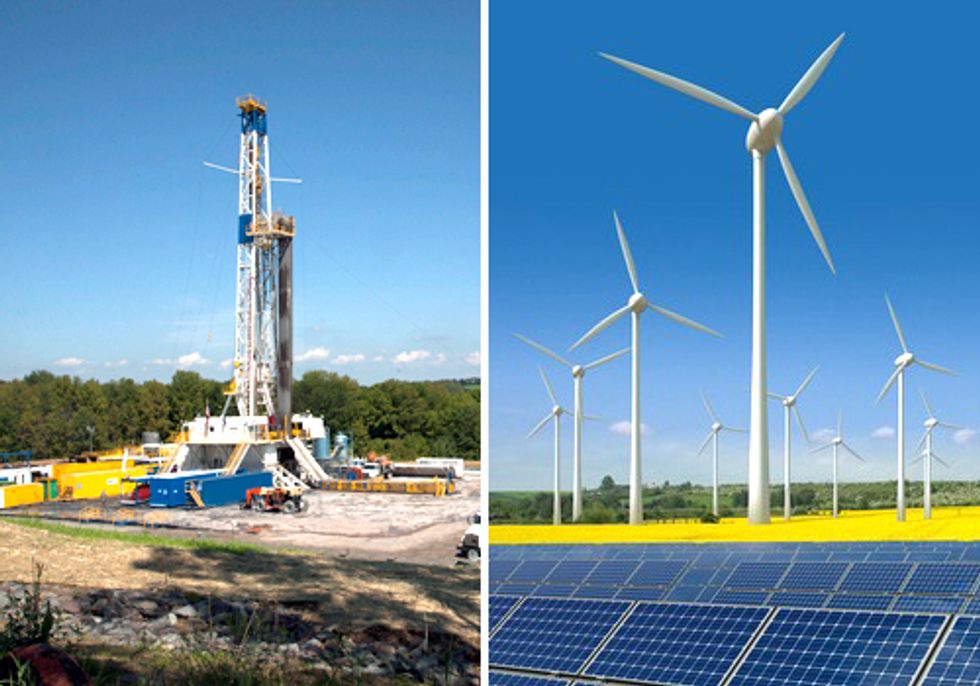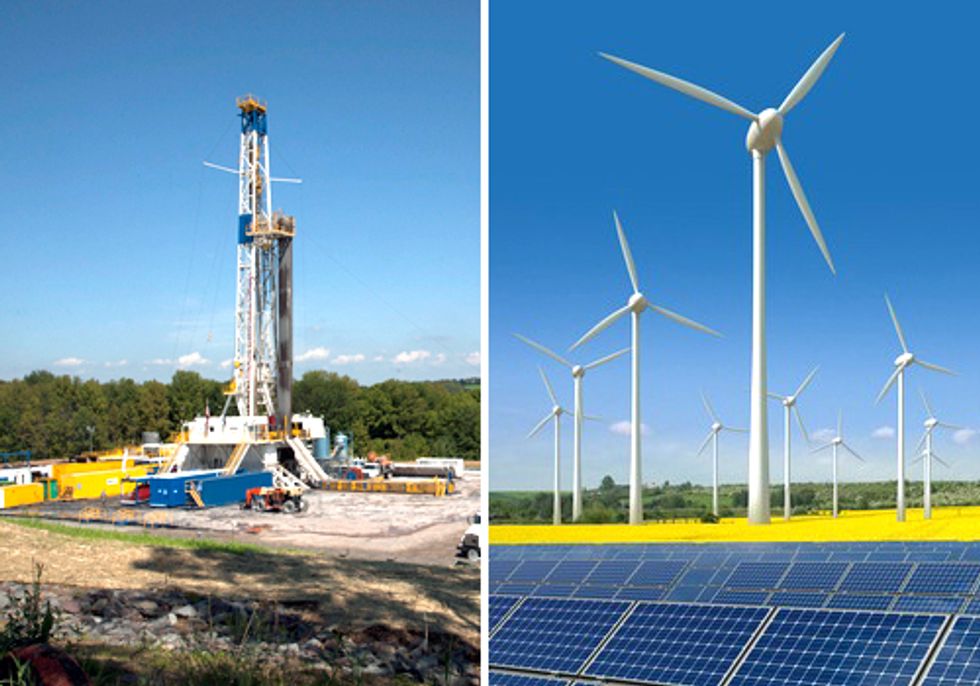 In a standing-room-only meeting on Dec. 4, the governing body of the Community College of Philadelphia's (CPP) faculty and staff union denounced the college's ties to the Marcellus Shale Coalition (MSC). MSC is the primary fracking industry lobbying group in Pennsylvania.
By an overwhelming margin, the Representative Council of the Faculty and Staff Federation of CCP (FSFCCP) passed a resolution calling on the college "to sever all ties to the Marcellus Shale Coalition and the gas fracking industry" and urged the CPP instead "to expand its initiatives and offerings in clean, green energy and environmental career fields."
The action is in response to a partnership with the fracking industry the college administration revealed at the Nov. 15 opening of its "Energy Training Center." The college's announcement took everyone by surprise, as faculty had not been notified beforehand. The Marcellus Shale Coalition donated $15,000 to the College, ostensibly for student scholarships.
"CCP must not be used as a PR puppet of front groups for shale gas fracking companies," said John Braxton, a professor of biology and co-president of CCP's union.
The faculty recognize that hydraulic fracturing presents unacceptable risks to people and the environment. Because oil and gas corporations were made exempt from many environmental regulations in the Energy Act of 2005, they operate with near impunity even while causing grave human health and environmental harms.
"We've seen this playbook before," added Margaret Stephens, a professor of environmental conservation and geography, "such as when the tobacco industry bought its way into colleges', universities' and doctors' offices. It took decades, and countless human illnesses and deaths, before their foul play was brought to light. We cannot afford to make such mistakes again."
"We know that methane being fracked from shale is a potent greenhouse gas," said Megan Fuller, a professor of chemistry and co-chair of CCP's Faculty Council on Education. "Its emission in the life cycle of fracking worsens global warming and threatens the habitability of the planet. Why do we ignore the long-term dangers in exchange for short-term benefits? We know better, and we should do better."
Industry claims shale gas is a "domestic" energy source, but it is destined for export to countries where it fetches a higher price. Better domestic energy sources are renewable solar and wind, and job prospects for professionals in those fields will only continue to grow.
CCP faculty and staff clearly recognize the need for rewarding, good-wage jobs for Philadelphians in sustainable industries.
"We have an ethical obligation to provide life-sustaining job opportunities to our students. We stand with the many communities and educational institutions that are fighting back against the powerful fracking lobby," said Junior Brainard, a professor of English.
Pittsburgh and Buffalo are among the large cities that have banned fracking, and in New York State, more than 140 municipalities now have a ban or moratorium on fracking in place.
The CCP union's action occurs at a time when public alarm about the threats from climate change is growing, especially in the wake of the summer's record heat and drought and Hurricane Sandy. There is a burgeoning movement on college and university campuses for complete divestment from the fossil fuel industry.
Visit EcoWatch's FRACKING and ENERGY pages for more related news on this topic.
EcoWatch Daily Newsletter
Related Articles from EcoWatch
Recent Stories from EcoWatch