Communities Across BC Link Arms in Opposition to Tar Sands Pipelines
Oct. 25, 2012 08:01AM EST
Energy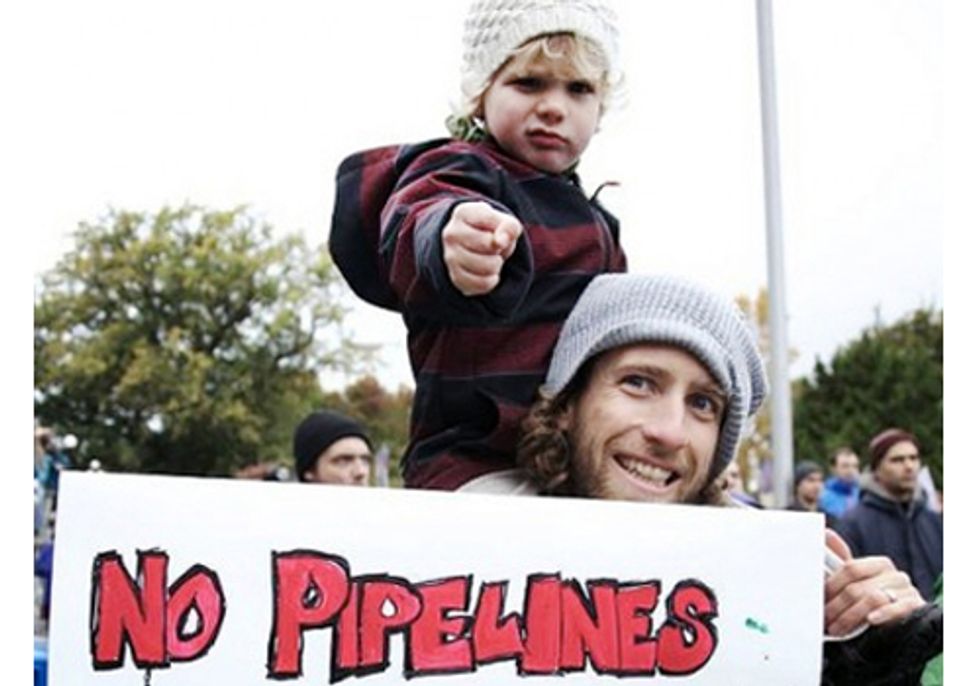 [Editor's note: We all have those days when our work seems daunting and wonder how we are going to overcome the atrocities impacting our planet when many of the world's governments are purchased by industry that want to remove every last drop of fossil fuels from the Earth with no regard to global warming or the impacts it has on our air, water and soil that sustain us. But fortunately, there are also those moments that re-energize you and you know that we can win the fight. Be sure to visit the Defend Our Coast website today and get your dose of energy from the folks in British Columbia, Canada, who linked arms yesterday in 70 communities across the province in opposition to tar sands, pipelines and tankers, and the risks they pose to their coast, rivers and livelihoods.]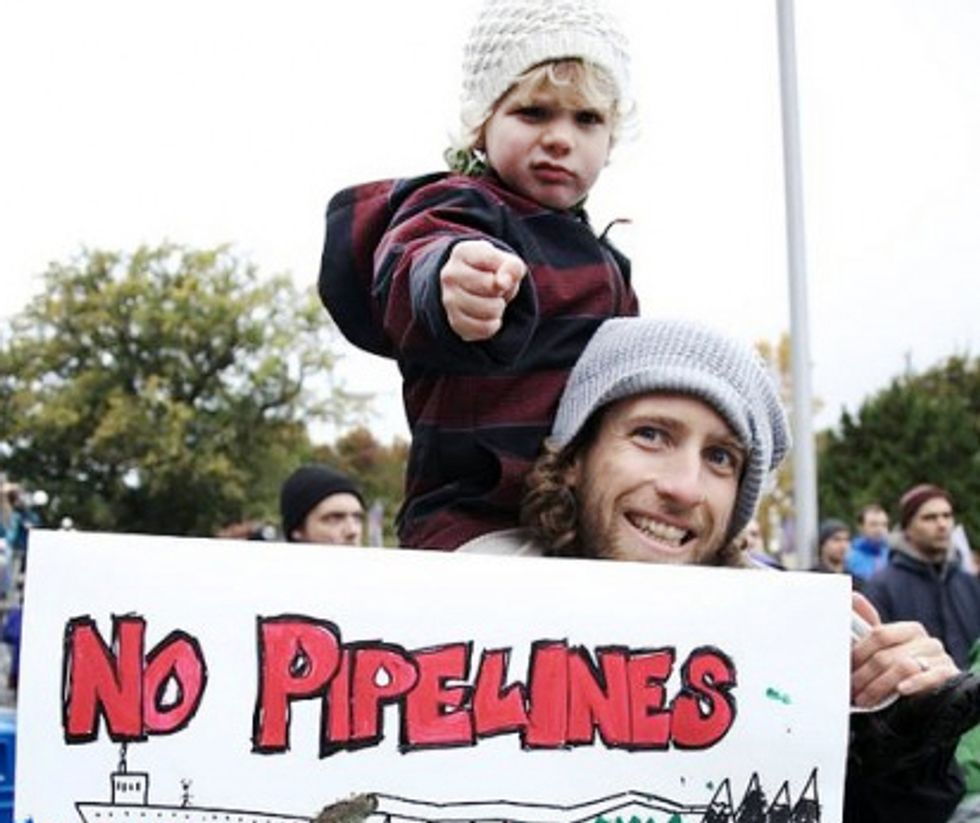 On Oct. 24, Communities across British Columbia, Canada, took part in a province-wide Defend Our Coast day of action to show growing opposition to tar sands pipelines and tankers. Rallies were held at Members of the Legislative Assembly's (MLA) offices in 70 locations across the province, where demonstrators linked arms to symbolize BC's unbroken wall of opposition. Participants were calling for a firm commitment from politicians to ban oil tanker expansion on BC's coast, a move that would stop Enbridge and Kinder Morgan's pipeline plans.
Organizers estimate that 5,000 people took part in the demonstrations province-wide, which were organized by local volunteers with support and facilitation by online campaign organization Leadnow.ca and Dogwood Initiative.
"This was a much bigger turnout than we expected," said Leadnow.ca's local action coordinator Nadia Nowak. "Four people RSVP'd in Bella Bella, 120 turned out. We're seeing hundreds of people in communities throughout BC."
Emma Gilchrist, communications director for Dogwood Initiative, pointed to how widespread the actions were. "From Kamloops and Kelowna to Fort St. James and Campbell River, British Columbians came out en masse today to remind their politicians who they are elected to represent," Gilchrist said. "Politicians from coast to coast ought to take note that proposals to bring oil pipelines and tankers are politically toxic in every corner of B.C."
"We know we have our MLAs attention," said Nadia Nowak. "When you have upwards of 500 people gathering on short notice in places like Sechelt, and upwards of 200 people in Salmon Arm, you can see in the flesh what polling has been telling us for some time. British Columbian's strongly oppose pipeline and tanker expansion, and they are mobilizing in their communities to make sure their elected officials get the message."
Visit EcoWatch's PIPELINE page for more related news on this topic.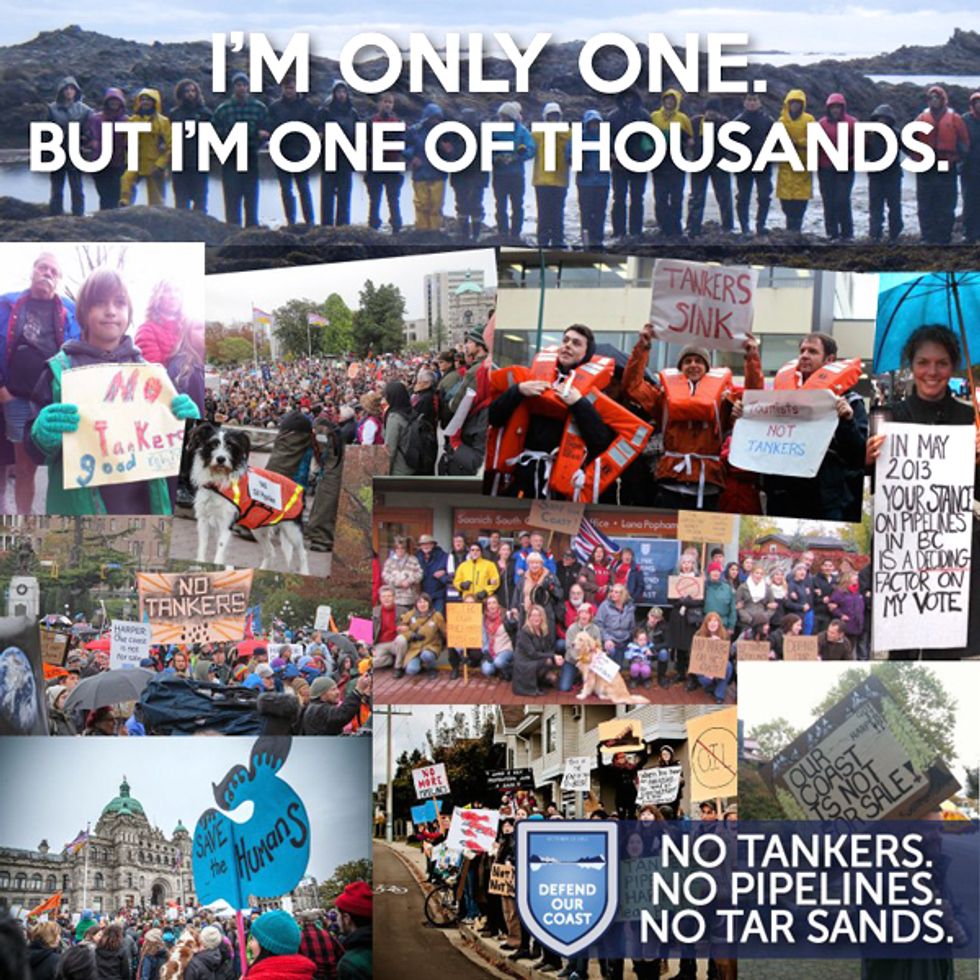 Nelson: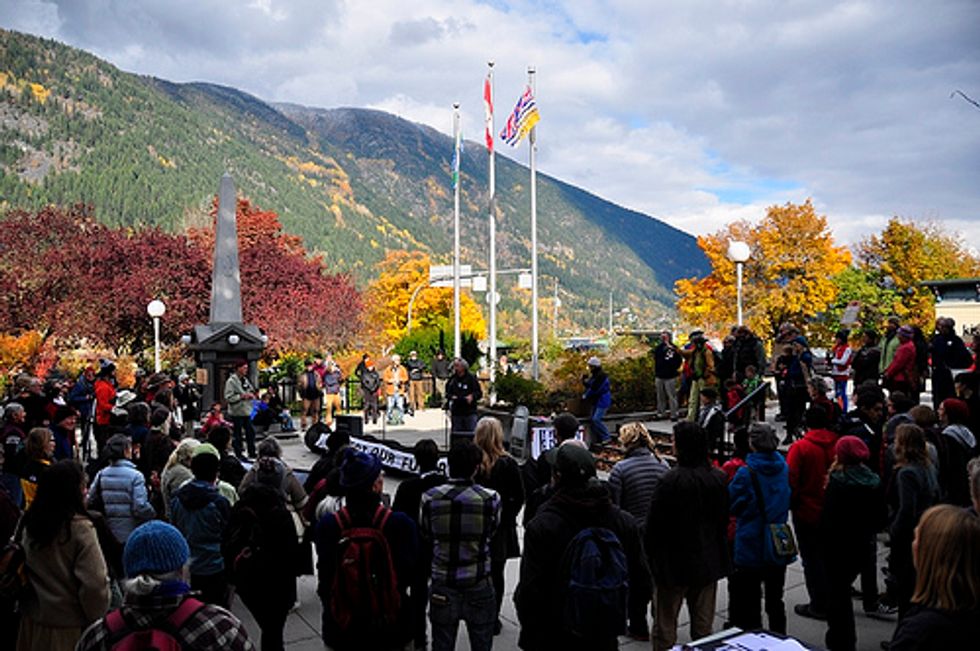 Kelowna: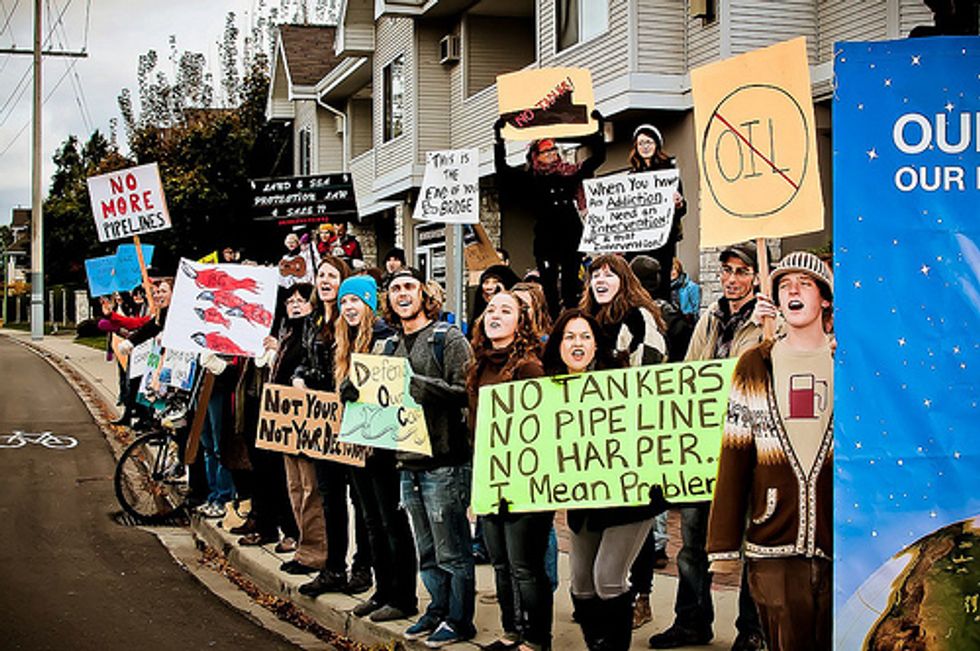 Bella Bella:
North Vancouver: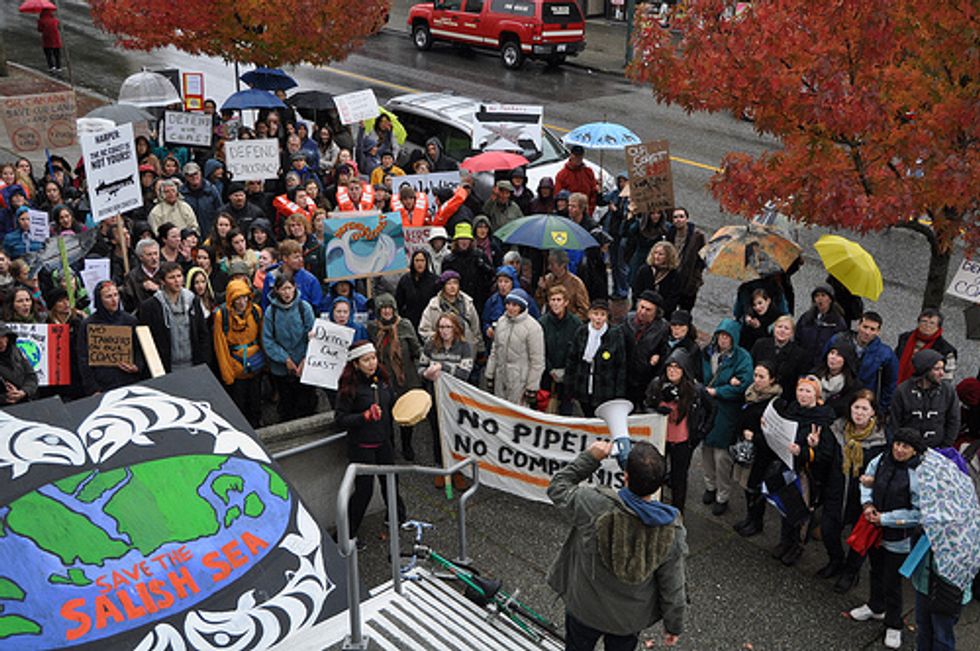 EcoWatch Daily Newsletter
Recent Stories from EcoWatch