This website uses cookies to ensure you get the best experience while browsing it. By clicking 'Got It' you're accepting these terms.
Common Herbicide Linked to Cancer and Hormone Disruption
Nov. 15, 2011 10:05AM EST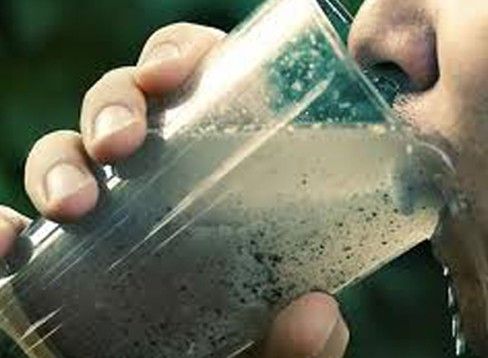 As the U.S. Environmental Protection Agency (EPA) reconsiders the science on atrazine, new findings highlight the link between low-level exposure to the nation's most widely used herbicide and adverse human health effects, including cancer and altered hormones. At the same time, the chemical's manufacturer, Syngenta, continues to influence scientific analysis of the chemical, downplaying evidence showing that atrazine is harmful.
"Syngenta has misrepresented and obscured the science, leading federal officials and the scientific community astray as we look to understand the full scope of the atrazine problem," said Dr. Margaret Reeves, Ph.D., senior scientist at Pesticide Action Network. "EPA's decision-making on atrazine should follow the science. That's the best way to ensure farmers, farmworkers and rural communities are protected."
Atrazine is found more often than any other pesticide in groundwater—almost 95 percent of U.S. groundwater contains the chemical. The weed killer is one of the most widely used pesticides in the U.S.—and the world. More than 76 million pounds are used in the U.S. each year, mostly on Midwestern corn fields.
The EPA closes another public comment period on atrazine Nov. 14, even as increasing evidence comes to light about the dangers the chemical poses to human health. Earlier findings already document birth defects, delayed puberty and infertility. These new findings suggest a greater relationship between atrazine exposure, increased rates of cancer and hormonal disruption in women.
In one new study published in Environmental Science, researchers suggest that women in agricultural communities in Illinios, the epicenter of nation's corn belt where atrazine is used extensively, tend to have more irregular menstrual cycles than women living in rural communities where atrazine is sparingly used. The women in the study consumed atrazine in their water at levels well below the federal legal limit. In fact, the maximum level of atrazine observed in the study was less than one-third the legal maximum.
EPA also just released minutes from the July meeting of its independent scientific advisory panel, which is concluding an 18-month review of atrazine's health and environmental effects. The panel forcefully called into question EPA's conclusion that atrazine is "not likely to be a human carcinogen." The scientists criticized the agency for grouping all types of cancers together, and called on EPA "to make conclusions for individual cancers." They point to "suggestive evidence of carcinogenic potential" for ovarian cancer, non-Hodgkin's lymphoma, hairy-cell leukemia and thyroid cancer.
Earlier Nov. 14, Pesticide Action Network submitted more than 5,000 petition signatures to EPA urging the agency to "discount and disclose the corporate backing of atrazine." The petition calls for greater transparency in EPA evaluation of the chemical, as the agency held 50 closed-door meetings with Syngenta prior to the last review of the chemical. But the company's influence doesn't stop at meetings.
Dr. Jason Rohr, a scientist from University of South Florida, took a look at industry-funded reviews of the effects of atrazine on fish and frogs, indicators of impacts on human health, and he found:
[The] industry-funded review misrepresented more than 50 studies and included 122 inaccurate and 22 misleading statements. Of these inaccurate and misleading statements, 96.5 percent seem to benefit the makers of atrazine in that they support the safety of the chemical.
Dr. Rohr's analysis underscores what members of the Midwest agricultural community have been saying all along. "As farmers on the front line of chemical exposure we need EPA to make science-based decisions in the interest of our health, our family's health and the health of our community," said Paul Sobocinski, a southwest Minnesota crop and livestock farmer and Land Stewardship Project member. "Unfortunately, EPA has a track record of allowing agrichemical companies like Syngenta to hijack the process with bad science. I discontinued use of atrazine on my corn crop a number of years ago because of health and environmental concerns."
Syngenta's tactics to protect atrazine are nothing new. The company has intimidated scientists, pressured regulators and paid economists to manufacturer faulty studies in efforts to keep their flagship product on the market.
Find a copy of the report The Syngenta Corporation & Atrazine: The Cost to the Land, People & Democracy by Land Stewardship Project and Pesticide Action Network by clicking here.
For more information, click here.
EcoWatch Daily Newsletter
Smog over Los Angeles. Westend61 / Getty Images
After four decades of improving air quality, the U.S. has started to take a step backwards, as the number of polluted days has ticked upwards over the last two years, the Associated Press reported.
Photobos / iStock / Getty Images
Governors in Vermont and Maine signed bills on Monday that will ban plastic bags in their states next year, The Hill reported.
The Maine ban will go into effect next Earth Day, April 22, 2020. The Vermont ban, which extends beyond plastic bags and is the most comprehensive plastics ban so far, will go into effect in July 2020. The wait time is designed to give businesses time to adjust to the ban.
picture-alliance / AP Images / D. Goldman
By Daniel Moattar
Eastern Kentucky's hills are interrupted by jarring flats of bare rock: the aftermath of mountaintop removal mining, which uses explosives to destroy and harvest coal-rich peaks.
By Molly Taft
Lisa Marshall isn't your typical activist. For one thing, she's not into crowds. "I don't really like rallies," Marshall, a mom of three from upstate New York, said. "They're a little stressful — not my favorite thing."

An oil drilling site in a residential area of Los Angeles, California on July 16, 2014.
Faces of Fracking / Flickr
By Jake Johnson
A comprehensive analysis of nearly 1,500 scientific studies, government reports, and media stories on the consequences of fracking released Wednesday found that the evidence overwhelmingly shows the drilling method poses a profound threat to public health and the climate.

sonsam / iStock / Getty Images
By Grace Francese
A new Environmental Working Group (EWG) study published in Environmental Research found that nitrate, one of the most common contaminants of drinking water, may cause up to 12,594 cases of cancer per year, but that's not its only danger: It can pose unique health risks to children.
Melt water from Everest's Khumbu glacier. Ed Giles / Getty Images
EPA Administrator Andrew Wheeler signs his replacement for the Clean Power Plan. Win McNamee / Getty Images