This website uses cookies to ensure you get the best experience while browsing it. By clicking 'Got It' you're accepting these terms.
Common Herbicide Linked to Cancer and Hormone Disruption
Nov. 15, 2011 10:05AM EST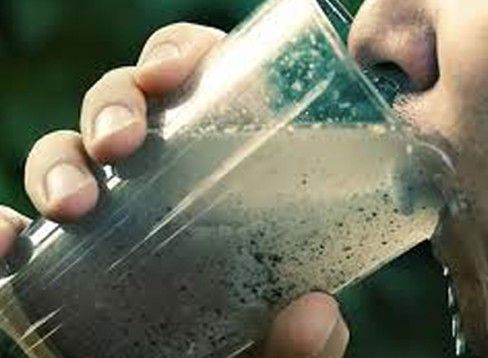 As the U.S. Environmental Protection Agency (EPA) reconsiders the science on atrazine, new findings highlight the link between low-level exposure to the nation's most widely used herbicide and adverse human health effects, including cancer and altered hormones. At the same time, the chemical's manufacturer, Syngenta, continues to influence scientific analysis of the chemical, downplaying evidence showing that atrazine is harmful.
"Syngenta has misrepresented and obscured the science, leading federal officials and the scientific community astray as we look to understand the full scope of the atrazine problem," said Dr. Margaret Reeves, Ph.D., senior scientist at Pesticide Action Network. "EPA's decision-making on atrazine should follow the science. That's the best way to ensure farmers, farmworkers and rural communities are protected."
Atrazine is found more often than any other pesticide in groundwater—almost 95 percent of U.S. groundwater contains the chemical. The weed killer is one of the most widely used pesticides in the U.S.—and the world. More than 76 million pounds are used in the U.S. each year, mostly on Midwestern corn fields.
The EPA closes another public comment period on atrazine Nov. 14, even as increasing evidence comes to light about the dangers the chemical poses to human health. Earlier findings already document birth defects, delayed puberty and infertility. These new findings suggest a greater relationship between atrazine exposure, increased rates of cancer and hormonal disruption in women.
In one new study published in Environmental Science, researchers suggest that women in agricultural communities in Illinios, the epicenter of nation's corn belt where atrazine is used extensively, tend to have more irregular menstrual cycles than women living in rural communities where atrazine is sparingly used. The women in the study consumed atrazine in their water at levels well below the federal legal limit. In fact, the maximum level of atrazine observed in the study was less than one-third the legal maximum.
EPA also just released minutes from the July meeting of its independent scientific advisory panel, which is concluding an 18-month review of atrazine's health and environmental effects. The panel forcefully called into question EPA's conclusion that atrazine is "not likely to be a human carcinogen." The scientists criticized the agency for grouping all types of cancers together, and called on EPA "to make conclusions for individual cancers." They point to "suggestive evidence of carcinogenic potential" for ovarian cancer, non-Hodgkin's lymphoma, hairy-cell leukemia and thyroid cancer.
Earlier Nov. 14, Pesticide Action Network submitted more than 5,000 petition signatures to EPA urging the agency to "discount and disclose the corporate backing of atrazine." The petition calls for greater transparency in EPA evaluation of the chemical, as the agency held 50 closed-door meetings with Syngenta prior to the last review of the chemical. But the company's influence doesn't stop at meetings.
Dr. Jason Rohr, a scientist from University of South Florida, took a look at industry-funded reviews of the effects of atrazine on fish and frogs, indicators of impacts on human health, and he found:
[The] industry-funded review misrepresented more than 50 studies and included 122 inaccurate and 22 misleading statements. Of these inaccurate and misleading statements, 96.5 percent seem to benefit the makers of atrazine in that they support the safety of the chemical.
Dr. Rohr's analysis underscores what members of the Midwest agricultural community have been saying all along. "As farmers on the front line of chemical exposure we need EPA to make science-based decisions in the interest of our health, our family's health and the health of our community," said Paul Sobocinski, a southwest Minnesota crop and livestock farmer and Land Stewardship Project member. "Unfortunately, EPA has a track record of allowing agrichemical companies like Syngenta to hijack the process with bad science. I discontinued use of atrazine on my corn crop a number of years ago because of health and environmental concerns."
Syngenta's tactics to protect atrazine are nothing new. The company has intimidated scientists, pressured regulators and paid economists to manufacturer faulty studies in efforts to keep their flagship product on the market.
Find a copy of the report The Syngenta Corporation & Atrazine: The Cost to the Land, People & Democracy by Land Stewardship Project and Pesticide Action Network by clicking here.
For more information, click here.
EcoWatch Daily Newsletter
A. Battenburg / Technical University of Munich
By Sarah Kennedy
Algae in a pond may look flimsy. But scientists are using algae to develop industrial-strength material that's as hard as steel but only a fraction of the weight.
Variety of fermented food korean traditional kimchi cabbage and radish salad. white and red sauerkraut in ceramic plates over grey spotted background. Natasha Breen / REDA&CO / Universal Images Group / Getty Image
Even if you've never taken probiotics, you've probably heard of them.
These supplements provide numerous benefits because they contain live microorganisms, such as bacteria or yeast, which support the healthy bacteria in your gut (1, 2, 3, 4).
Pexels
Singapore will become the first country in the world to place a ban on advertisements for carbonated drinks and juices with high sugar contents, its health ministry announced last week. The law is intended to curb sugar consumption since the country has some of the world's highest diabetes rates per capita, as Reuters reported.
A typical adult takes around 20,000 breaths per day. If you live in a megacity like Beijing, with many of those lungfuls you're likely to inhale a noxious mixture of chemicals and pollutants.
Fred Stone holds his brown swiss cow Lida Rose at his Arundel dairy farm on March 18 after a press conference where he spoke about PFAS chemical contamination in his fields. Gregory Rec / Portland Portland Press Herald via Getty Images
By Susan Cosier
First there was Fred Stone, the third-generation dairy farmer in Maine who discovered that the milk from his cows contained harmful chemicals. Then came Art Schaap, a second-generation dairy farmer in New Mexico, who had to dump 15,000 gallons of contaminated milk a day.
Protesters attend the 32nd annual Fur-Free Friday demonstration on Nov. 23, 2018 in Beverly Hills, California. Ella DeGea / Getty Images
California Governor Gavin Newsom signed into law a bill that that bans the sale and manufacture of fur products in the state. The fur ban, which he signed into law on Saturday, prohibits Californians from selling or making clothing, shoes or handbags with fur starting in 2023, according to the AP.
By Simon Evans
During the three months of July, August and September, renewables generated an estimated total of 29.5 terawatt hours (TWh), compared with just 29.1TWh from fossil fuels, the analysis shows.
A demonstrator waves an Ecuadorian flag during protests against the end of subsidies to gasoline and diesel on Oct. 9 in Quito, Ecuador. Jorge Ivan Castaneira Jaramillo / Getty Images