Comment Deadline Looming on GMO Arctic Apple
Dec. 02, 2013 05:07PM EST
Food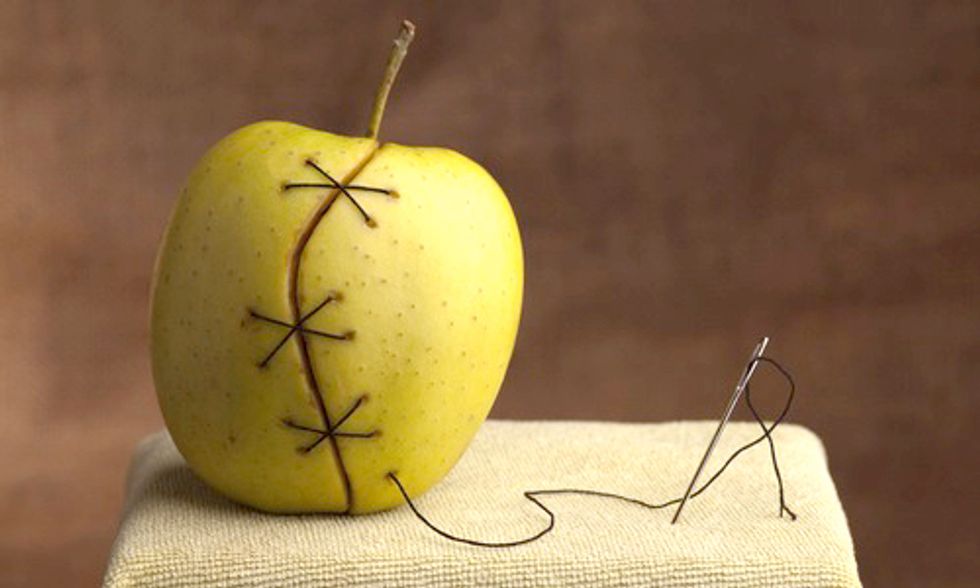 The deadline is looming for the public to comment on an application pending before the U.S. Department of Agriculture (USDA) for the first genetically modified apple engineered not to brown when sliced.
The comment period for the genetically modified organism (GMO), called the Arctic apple, is open until Dec. 9. The public can submit comments online, as well as see the Federal Register notice with links to the supporting documents.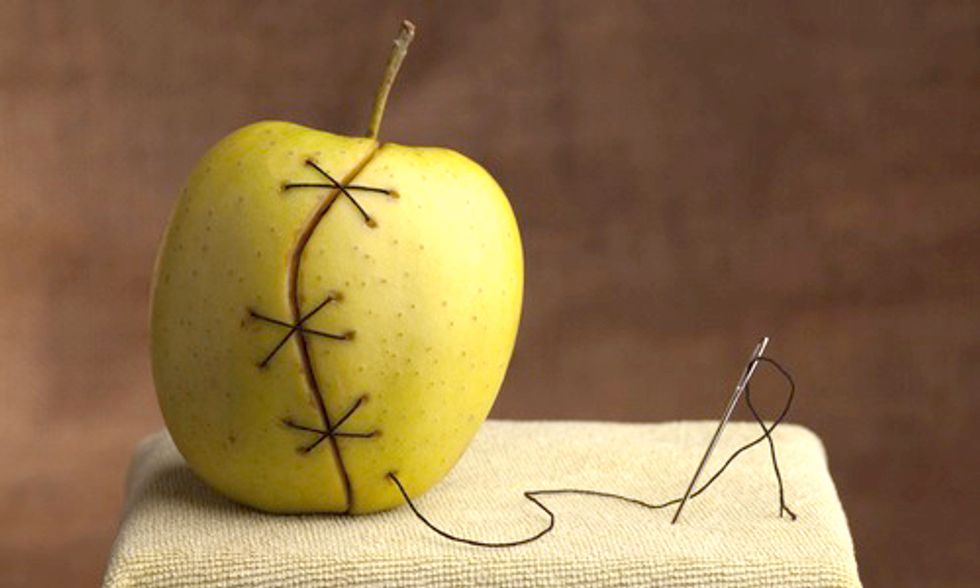 Shutterstock
Until now, most GMOs have been engineered to withstand pesticides or insects. Some organic proponents are questioning why the genetic modification is necessary, as it only serves a cosmetic need and could mask overripe or bruised apples.
Fast-food giant McDonald's and leading baby food manufacturer Gerber already have confirmed they do not plan to sell or use the Arctic apple.
These food companies join major apple growing associations, including the U.S. Apple Association, the Northwest Horticultural Council (which represents Washington apple growers, producers of more than 60 percent of the apples in the U.S.), British Columbia Fruit Growers Association and other grower groups. They disapprove of the Arctic apple because of the negative impact the fruit could have on farmers growing organic and non-GMO apples and the apple industry as a whole.
The growers fear the GMO apples will contaminate their farms and, as a result, cause them to lose their organic certification, putting them in financial peril and decreasing the amount of organic apples in the marketplace.
The USDA recently posted its Environmental Assessment and Plant Pest Risk Assessment, which did not acknowledge the threat the Arctic apples represents to organic apple farmers. These assessments also do not examine the long-term effects of the GMO apples on the environment and population, although the developers of the apples claim they have 10 years of field studies that show no negative effects.
A second comment period is now open for people to discuss these Assessment Reports. The first comment period closed on Sept. 11 and received 1,975 comments, mostly negative, according to California Certified Organic Farmers (CCOF). Few of the comments were from growers or people with more specific knowledge of the biology of an apple orchard.
CCOF and other organizations such as the Organic Consumers Association are urging people who are concerned about GMOs to submit comments to the USDA. CCOF offers these bullet points to use in comments:
Ten years of study is not enough time to evaluate a perennial crop like an apple tree.
All the data used in the conclusions of the reports is from the petitioner for the Arctic apples. There appears to be no independent, third-party exploration of such subjects as the potential effects on non-target organisms or the threat of pollen transfer into organic orchards.
No specific data is given in the reports about what happens to bees and other pollinators who ingest genetically engineered pollen over time.
The Environmental Assessment states: "Organic farmers will not be substantially affected by a determination of non-regulated status of GD743 and GS784 apple" (page 37, section 4.2.3). The reason given is that there is no threshold for genetically engineered presence in organic regulations. This explanation ignores the potential effects on pollinators and organic markets if contamination is picked up in testing and places the full burden on organic growers for borders and pollination control strategies.
Some groups representing apple growers, such as the California Apple Commission, do not support the Arctic apple because it will bring negative publicity to apples in general and damage the apple markets.
Section 2.6 (page 11) of the Environmental Assessment recommends no isolation distances or geographic restrictions because there is no plant pest risk from these apples and so the USDA Animal and Plant Health Inspection Service (APHIS) has no authority to set one. This is an important point to bring to the USDA because this type of GMO is out of the realm of APHIS authority but still needs to be regulated by the USDA. While there may be no pest impacts, there likely will be impacts on pollinators, wildlife that feed on apples and nearby organic growers.
The purpose of the non-browning trait is so the apple does not decay as quickly. Not only can this be used to disguise otherwise inferior fruit quality, but it may have secondary long-term side effects similar to other preservatives and these have not been studied.
In animal studies, other GMOs have been linked to numerous negative health problems, such as immune damage, tumors and lowered nutrition absorption.
The Arctic apple is among many new genetically engineered foods in the pipeline for approval, including salmon, a potato and commodity crops (corn and soy) engineered to withstand more powerful pesticides. Dozens of genetically engineered fish and other animals including pigs, cows and chickens are also in development stages.
"New unlabeled, risky GMOs could enter the produce aisles and meat counters at our grocery stores in the near future," said Lisa Archer, director of the Food & Technology Program at Friends of the Earth. "That's why it's so important to win labeling now and put in place rigorous health and safety standards for genetically engineered foods."
Visit EcoWatch's GMO page for more related news on this topic.

EcoWatch Daily Newsletter