Columbia Sustainability Alum Transforms Vacant Lots Into Urban Gardens
Dec. 12, 2014 04:16PM EST
Food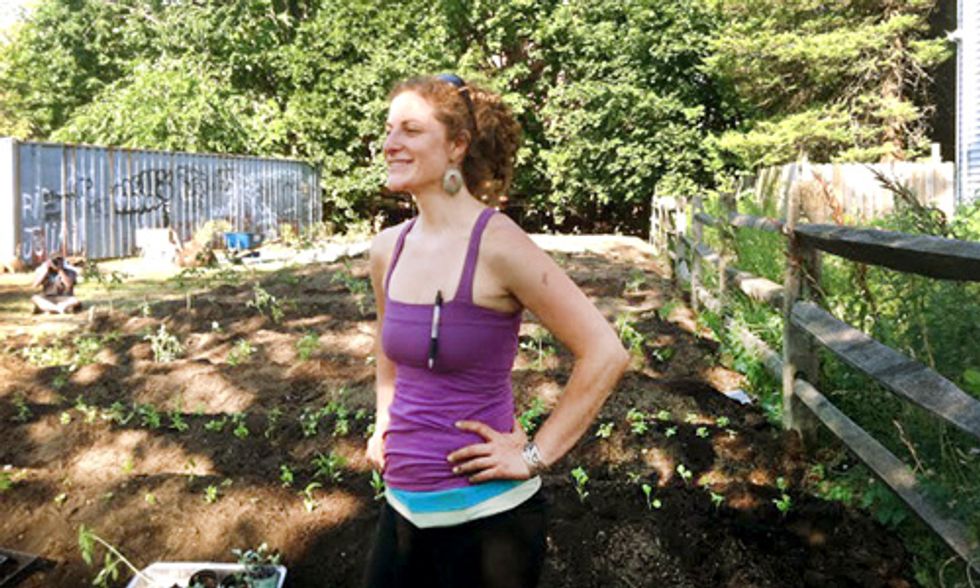 For Rebecca Kline, a 2008 alumna of the Master in Public Administration in Environmental Science and Policy (MPA ESP) program, making a difference in her community involves changing the way local community members eat and think about food.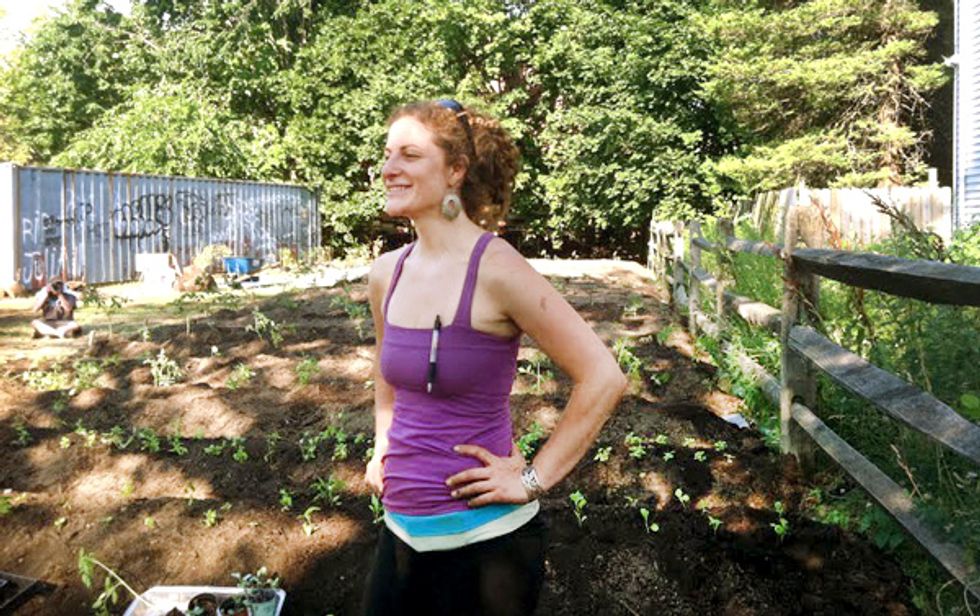 In 2012, Kline founded New Haven Farms, where she serves as the executive director. The non-profit organization is working to impact the health and development of the New Haven, CT community through urban agriculture. The organization delivers on-farm wellness programs that combine experiential agriculture education, nutrition education, cooking education, and harvest shares. The organization takes previously abandoned vacant lots in the city of New Haven and transforms them into productive farms. Local residents then tend to the gardens and enjoy the fresh produce, something many of them are unable to obtain on their own, in an area where many residents live below the federal poverty line.
Rebecca got the idea for the farm when she was hired to manage a community garden as part of Chabaso Bakery and the Fair Haven Community Health Center's Diabetes Prevention Program.
"We are working to engage healthcare institutions in subsidizing the cost of our farm-based wellness programming for their patients in need." Kline said. "We have seen so many positive improvements in the health and well-being of our community members through the education programs we offer."
Kline, who was recently featured in an article in the New York Times about New Haven Farms, acknowledges that more funding from donors will be necessary to continue these programs. She credits the MPA ESP program for helping train her in how to write proposals for the necessary grants and volunteers the organization needs to keep going.
"If I took anything away from the ESP program, it was the importance of being able to write and communicate my ideas to other people," she said. "It is crucial in non-profit organizations to get the attention of donors and get others on board with your ideas."
New Haven Farms welcomes volunteers at its sites and encourages engagement from the community.
Students in the MPA in Environmental Science and Policy program enroll in a year-long, 54-credit program offered at Columbia University's School of International and Public Affairs, in partnership with the Earth Institute.
Since it began in 2002, the MPA in Environmental Science and Policy program has given students the hands-on experience, and the analytical and decision-making tools to implement effective environmental and sustainable management policies. The program's 682 graduates have advanced to jobs in domestic and international environmental policy, working in government, private and non-profit sectors. Their work involves issues of sustainability, resource use and global change, in fields focused on air, water, climate, energy efficiency, food, agriculture, transportation and waste management. They work as consultants, advisers, project managers, program directors, policy analysts, teachers, researchers and environmental scientists and engineers.
Visit our website for more information: http://mpaenvironment.ei.columbia.edu/
YOU MIGHT ALSO LIKE
Apply Today: Full-Tuition Scholarship for Columbia University's Masters in Environmental Science and Policy
3 Reasons Universities Are Investing Renewable Energy
Grow Food Year Round With Radically Sustainable Passive Solar Greenhouse
EcoWatch Daily Newsletter