Colorado's Bully Governor Says He Will Sue Fort Collins to Overturn Fracking Ban
Feb. 27, 2013 03:45PM EST
Energy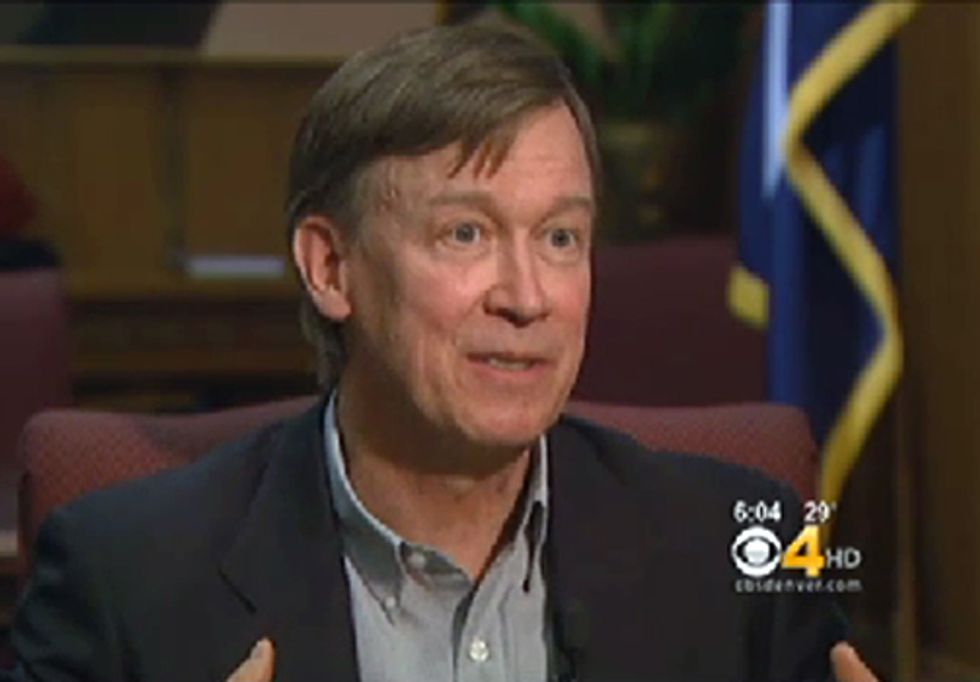 In a precedent setting vote, last week the Fort Collins City Council voted to ban fracking in Fort Collins city limits. The very next morning, the Colorado Oil and Gas Association—the industry trade group representing oil and gas companies—issued a statement saying they would sue Fort Collins to overturn the ban.
Now seven days later in a televised interview, the Democratic Governor of Colorado, John Hickenlooper, also says he will direct the State of Colorado to sue Fort Collins to overturn the ban.On March 5, the council must have a second reading of the ordinance in order for it to become law. The vote on the first reading was 5 - 2 in support of the ban. At the first reading, nearly sixty citizens spoke in favor of the ban and a few groups provided signatures from more than a thousand citizens who also supports the ban.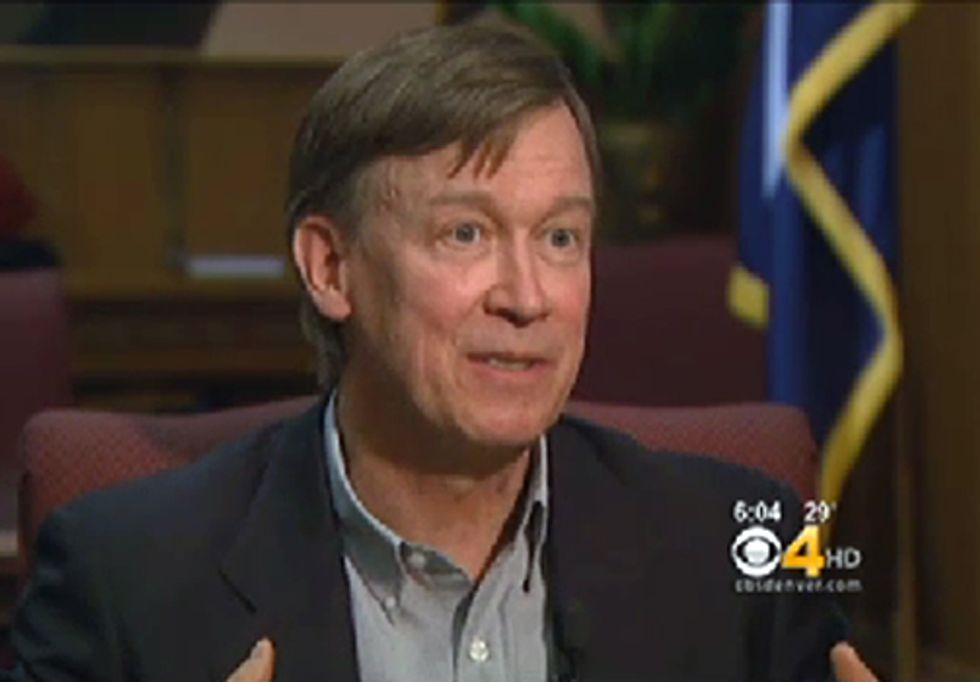 Gov. Hickenlooper
Gov. Hickenlooper recently made national news by testifying at a U.S. Senate committee hearing that he drank Halliburton's fracking fluid, proving that it was safe. In a televised statement yesterday, he said, "We've demonstrated again and again [fracking] can be done safely."
The partisan divide over drilling and fracking continues to break down in Colorado. Hickenlooper, a Democrat and former oilman, is one of the state's leading proponents for drilling and fracking, offering himself up as a spokesperson and salesman for the industry. At the local government level, a few Republican's have split off. Fort Collins' Mayor, Karen Weitkunat, a popular Republican, voted for the fracking ban, saying it protects the public's health and property, and aligns with local government rule.
Tensions continue to mount in Fort Collins over the ban. The Colorado Oil and Gas Association apologized and tried to retract a fraudulent petition they inserted into the public process at the vote last week on first reading. The petition—allegedly signed by 55 local businesses—was later found to be fraudulent and several of the businesses have since requested to have their names removed.
The big question for March 5, on second reading of the ordinance, is whether the richest industry on the planet, backed by their oilman Governor, can bully the Fort Collins City Council to get the initial vote overturned so that the people of Fort Collins will then be forcefully exposed to cancer-causing fracking chemicals. If that happens, it will be a sad and sick day for democracy in Fort Collins and America.
Gary Wockner, PhD, represents Clean Water Action and Waterkeeper Alliance in Colorado. He lives in Fort Collins—[email protected]

EcoWatch Daily Newsletter