Colorado Groups Demand Access To Gov. Hickenlooper's Secret Fracking Meetings
May. 29, 2014 08:39AM EST
Energy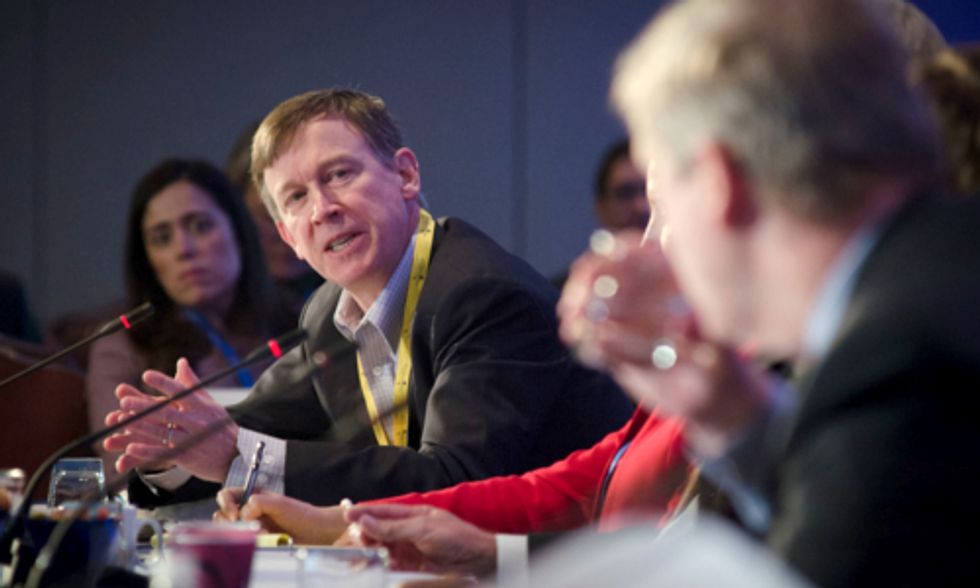 Citizen groups in Colorado asked Gov. John Hickenlooper a pertinent question Wednesday—what's the big secret?
Eleven groups formally requested entry into a series of ongoing meetings between the governor and oil and gas executives about a potential, special legislative session regarding fracking. Colorado publications like the Denver Post say Hickenlooper has been trying to compromise with industry types to get more local control over fracking. Citizen groups find it troubling that they have no say in the matter since they have already moved moratoriums and bans forward in six cities with more than 400,000 citizens in the past 18 months.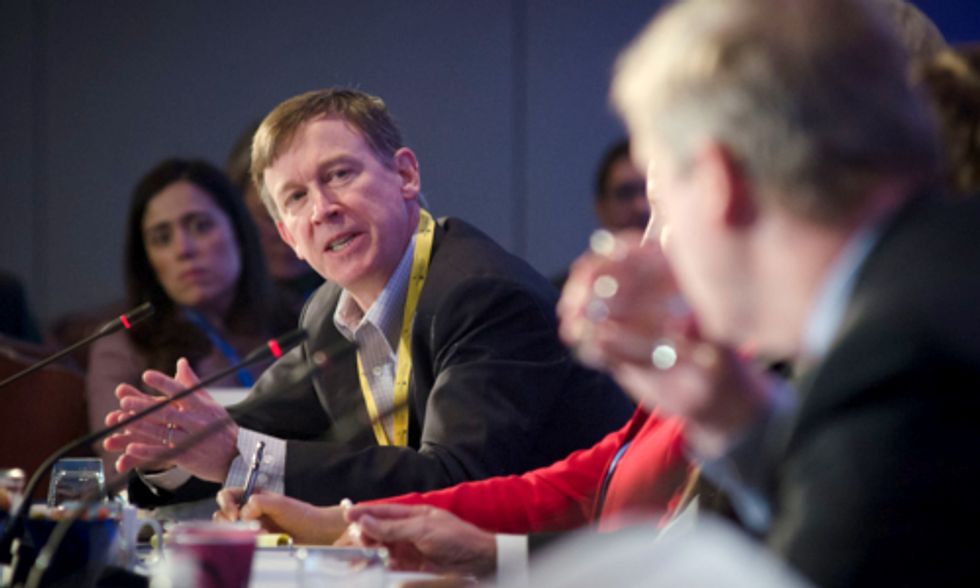 "Apparently, it is now simply business as usual to shut out the voice of the people when making decisions that effect us all," said Sharon J. Carlisle, president of Protect our Loveland. "We demand our rightful place in your smoke-filled, oil- and gas-filled rooms of secret wheelings and dealings."
Carlisle's organization represents Loveland, CO, which will have a special election on June 24 regarding a moratorium on fracking. At the state level, the governor is trying to appease the industry and environmental advocates in time to keep initiatives off the November ballot that would increase drilling. Food and Water Watch, Frack Free Colorado and others are demanding an opportunity to impact a potential compromise the same way they impacted local bans and moratoriums.
The groups believe that Hickenlooper's recent meetings may violate the Colorado Sunshine Law, which requires public notice of meetings and public access to them.
"I'm appalled that the governor is working behind the backs of the citizen groups that worked with the populations of our affected communities to pass moratoria or bans," said Laura Fronckiewicz, founding member of Our Broomfield. "When will he stop trying to subvert the democratic process and truly listen to us?"
The consortium says none of the groups were invited to the meetings or had any prior knowledge that they were going on.
Be the Change, 350 Colorado, Our Longmont, Citizens for a Healthy Fort Collins, What the Frack? Arapahoe, the Garfield Transparency Project and the Mothers Project are the other groups who want public access to Hickenlooper's meetings.
"You have not represented the people for a long time, governor," Carlisle wrote in her statement. "We will represent ourselves.
"Open the door—we will no longer wait in the hall."
Hickenlooper has had a confounding relationship with both the fracking industry and those who oppose it. In July 2013, he approved the Colorado Oil and Gas Conservation Commission's entering into a lawsuit with the City of Longmont in an attempt to overturn its fracking ban. Later that month, he admitted fracking was a process that "no one wants in their backyard."
In February, Local Control Colorado announced it was trying to get signatures to get language on the ballot that would allow communities to control whether fracking goes on in their communities.
——–
YOU ALSO MIGHT LIKE
Groups Launch Ballot Initiative to Give Coloradans Local Control Over Fracking
New Study Shows Proximity to Fracking Sites Increases Risk of Birth Defects
Fracking and Colorado Flooding Don't Mix
——–
EcoWatch Daily Newsletter