This website uses cookies to ensure you get the best experience while browsing it. By clicking 'Got It' you're accepting these terms.
Coffee Farmers Sue Monsanto for Hiding Cancer-Causing Impact of Glyphosate
Feb. 09, 2016 03:23PM EST
Monsanto Co. is facing another lawsuit alleging that exposure to glyphosate, the primary ingredient in the company's flagship product Roundup, causes cancer.
Christine and Kenneth Sheppard, the former owners of Dragon's Lair Kona Coffee Farm in Honaunau, Hawaii, have accused the multinational agribusiness of falsely masking the carcinogenic risks of glyphosate and is responsible for causing the woman's cancer, non-Hodgkins lymphoma, the Hawaii Tribune-Herald reported.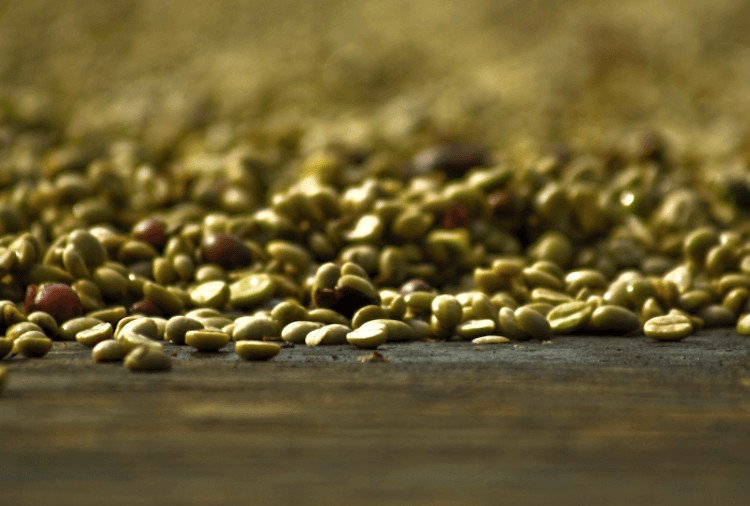 Hawaii's prized Kona coffee is cultivated in the North and South Kona districts in Hawaii. Photo credit: Flickr
The civil suit, Sheppard et al v. Monsanto Company, was filed Feb. 2 in U.S. District Court in Honolulu by the Miller Firm of Orange, Virgina and Honolulu attorney Brian K. Mackintosh on behalf of the husband-and-wife duo.
The plaintiffs seek unspecified monetary damages, including compensatory damages, punitive damages and attorneys' fees and court costs.
According to the complaint, Christine Sheppard had used Roundup on her commercial coffee farm in Hawaii in or around 1995 and continued to use the herbicide until 2004. She said she was diagnosed with cancer in 2003 and, as a result, was forced to sell her farm and move to California to undergo treatment.
"She's been diagnosed with non-Hodgkin's lymphoma, a very serious form of cancer that's gone to Stage 4," attorney Michael Miller told the Hawaii Tribune-Herald. "She's had enormous treatment and now is in remission, but is in fear of it coming back. So, we're seeking a fair amount of damages—her medical expenses, her pain, her suffering and her mental anguish. And we'll ask a jury to put a number on that at an appropriate time."
The filing states Monsanto "knew or had reason to know that its Roundup products were defective and were inherently dangerous and unsafe when used in the manner instructed and provided by defendant."
"Agricultural workers are, once again, victims of corporate greed," it continues. "Monsanto assured the public that Roundup was harmless. In order to prove this, Monsanto championed falsified data and attacked legitimate studies that revealed its dangers. Monsanto led a prolonged campaign of misinformation to convince government agencies, farmers and the general public that Roundup was safe."
The Miller Firm also helped Sheppard file an earlier lawsuit in November in California federal court. A month later, Monsanto asked the court to dismiss the suit, saying that the court has no jurisdiction over Sheppard's claims since her allegedly cancer-causing exposure happened in Hawaii and the company is headquartered in Missouri, according to Law360.
Monsanto also argued then that the "plaintiff's allegations are directly contradicted not only by the U.S. Environmental Protection Agency's prior express approval of the product and product label but also by EPA's consistent findings that glyphosate is not carcinogenic to humans."
"While we are sympathetic to anyone suffering an illness, claims regarding glyphosate in these type of lawsuits are baseless and without merit, and we will defend against these suits vigorously," Monsanto spokeswoman Charla Lord told Law360 in an November email. "Glyphosate has a 40-year history of safe use, and based on the overwhelming weight of evidence, regulatory agencies around the world have concluded that glyphosate can be used safely according to label instructions."
Monsanto issued a similar response to the Sheppards' latest lawsuit last week.
The Sheppards' claims compounds with the World Health Organization's International Agency for Research on Cancer (IARC) that infamously classified glyphosate as "probably carcinogenic to humans."
Since the IARC's classification, several communities have demanded bans, France has ceased sales of Roundup in garden centers, California's Environmental Protection Agency issued plans to list glyphosate as a possible carcinogen under Proposition 65, in which the state is required to publish a list of chemicals known to cause cancer or birth defects or other reproductive harm.
"I feel strongly about the fact that Monsanto should have told people that their herbicide is a cancer-causing agent and they haven't warned people. It's a shame," Miller added. "Once the World Health Organization says you are probably a cancer-causing agent, you are a cancer-causing agent. That's why California has implemented Proposition 65 (the Safe Drinking Water and Toxic Enforcement Act of 1986), to let everybody know (glyphosate) is a cancer-causing agent."
Monsanto says glyphosate is safe and vehemently denies the cancer claims. The St. Louis-based company has demanded a retraction from the IARC and even filed a lawsuit in California to stop the state from listing glyphosate as known to cause cancer.
Christine Sheppard has spoken out against biotechnology before when she served as president of the Kona Coffee Council, an organization of Hawaiian farmers who grow, process and sell Kona coffee. In a 2002 news release, she spoke out against genetically modified (GMO) coffee plants.
"We represent more than 130 coffee farmers who depend on our unique and historically significant Kona coffee for their livelihood," she said. "Kona coffee is recognized as one of the worlds two grand cru coffees—introduction of GM plants could debase not only the flavor and quality of our coffee, but would also make it unmarketable in many areas of the world. GM foods are unaccepted in Japan and Europe (where they are known as "Franken-foods"); as Americans become more aware of the untested safety aspects and the absence of any labeling requirement for GM foods, many will reject them also."
The Kona coffee lawsuit is one of many glyphosate-related lawsuits Monsanto is currently staring down. Reuters reported in October that personal injury law firms around the U.S. are gathering numerous plaintiffs to build mass tort actions against the agribusiness giant.
Roundup was recently declared the "most widely applied pesticide worldwide," according to a report published in the peer-reviewed journal Environmental Sciences Europe.
The paper, Trends in glyphosate herbicide use in the United States and globally, reveals that since 1974, when Roundup was first commercially sold, more than 1.6 billion kilograms (or 3.5 billion pounds) of glyphosate has been used in the U.S., making up 19 percent of the 8.6 billion kilograms (or 18.9 billion pounds) of glyphosate used around the world.
"Roundup Ready" crops, such as soy, corn, canola, alfalfa and cotton, are genetically engineered to withstand direct applications of Roundup, as the product kills only the weeds.
YOU MIGHT ALSO LIKE
Neil Young Takes His Anti-Monsanto Message on the Road
Pro-GMO Group Crosses Ethical Line
These 3 Women Attend Monsanto's Annual Shareholder Meeting Demanding Answers
Monsanto's Glyphosate Most Heavily Used Weed Killer in History
AleksandarNakic / Getty Images
By Kate Murphy
No matter the time of year, there's always a point in each season when my skin decides to cause me issues. While these skin issues can vary, I find the most common issues to be dryness, acne and redness.

David Woodfall / The Image Bank / Getty Images
By Sam Nickerson
The U.S. Environmental Protection Agency (EPA) in April 2018 proposed relaxing standards related to how it assesses the effects of exposure to low levels of toxic chemicals on public health.
Now, correspondence obtained by the LA Times revealed just how deeply involved industry lobbyists and a controversial, industry-funded toxicologist were in drafting the federal agency's proposal to scrap its current, protective approach to regulating toxin exposure.
Steve Irwin poses with a three foot long alligator at the San Francisco Zoo on June 26, 2002. Justin Sullivan / Getty Images
February 22 is the birthday of conservationist and beloved TV personality "Crocodile Hunter" Steve Irwin, who would have been 57 years old today.
Irwin's life was tragically cut short when the barb from a stingray went through his chest while he was filming in 2006, but his legacy of loving and protecting wildlife lives on, most recently in a Google Doodle today honoring his birthday.
Left: Youtube / Screenshot, Right: alle12 / Getty Images
By Dan Nosowitz
That video showed the extrusion of a bubblegum-pink substance oozing into a coiled pile, something between Play-Doh, sausage and soft-serve strawberry ice cream. Branded "pink slime"—the name came from an email sent by a USDA microbiologist in 2002—this stuff was actually beef, destined for supermarkets and fast-food burgers.
Climate activist Greta Thunberg addresses the European Commission on Feb. 21 in Brussels, Belgium. Sylvain Lefevre / Getty Images
By Julia Conley
Sixteen-year-old climate action leader Greta Thunberg stood alongside European Commission President Jean-Claude Juncker Thursday in Brussels as he indicated—after weeks of climate strikes around the world inspired by the Swedish teenager—that the European Union has heard the demands of young people and pledged a quarter of $1 trillion budget over the next seven years to address the crisis of a rapidly heating planet.

In the financial period beginning in 2021, Juncker said, the EU will devote a quarter of its budget to solving the crisis.