This website uses cookies to ensure you get the best experience while browsing it. By clicking 'Got It' you're accepting these terms.


The best of EcoWatch, right in your inbox. Sign up for our email newsletter!
Coffee Farmers Sue Monsanto for Hiding Cancer-Causing Impact of Glyphosate
Feb. 09, 2016 03:23PM EST
GMO
Monsanto Co. is facing another lawsuit alleging that exposure to glyphosate, the primary ingredient in the company's flagship product Roundup, causes cancer.
Christine and Kenneth Sheppard, the former owners of Dragon's Lair Kona Coffee Farm in Honaunau, Hawaii, have accused the multinational agribusiness of falsely masking the carcinogenic risks of glyphosate and is responsible for causing the woman's cancer, non-Hodgkins lymphoma, the Hawaii Tribune-Herald reported.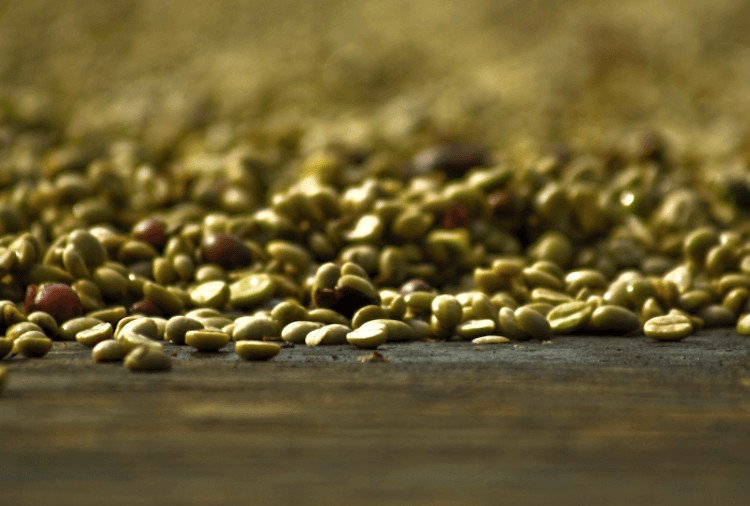 Hawaii's prized Kona coffee is cultivated in the North and South Kona districts in Hawaii. Photo credit: Flickr
The civil suit, Sheppard et al v. Monsanto Company, was filed Feb. 2 in U.S. District Court in Honolulu by the Miller Firm of Orange, Virgina and Honolulu attorney Brian K. Mackintosh on behalf of the husband-and-wife duo.
The plaintiffs seek unspecified monetary damages, including compensatory damages, punitive damages and attorneys' fees and court costs.
According to the complaint, Christine Sheppard had used Roundup on her commercial coffee farm in Hawaii in or around 1995 and continued to use the herbicide until 2004. She said she was diagnosed with cancer in 2003 and, as a result, was forced to sell her farm and move to California to undergo treatment.
"She's been diagnosed with non-Hodgkin's lymphoma, a very serious form of cancer that's gone to Stage 4," attorney Michael Miller told the Hawaii Tribune-Herald. "She's had enormous treatment and now is in remission, but is in fear of it coming back. So, we're seeking a fair amount of damages—her medical expenses, her pain, her suffering and her mental anguish. And we'll ask a jury to put a number on that at an appropriate time."
The filing states Monsanto "knew or had reason to know that its Roundup products were defective and were inherently dangerous and unsafe when used in the manner instructed and provided by defendant."
"Agricultural workers are, once again, victims of corporate greed," it continues. "Monsanto assured the public that Roundup was harmless. In order to prove this, Monsanto championed falsified data and attacked legitimate studies that revealed its dangers. Monsanto led a prolonged campaign of misinformation to convince government agencies, farmers and the general public that Roundup was safe."
The Miller Firm also helped Sheppard file an earlier lawsuit in November in California federal court. A month later, Monsanto asked the court to dismiss the suit, saying that the court has no jurisdiction over Sheppard's claims since her allegedly cancer-causing exposure happened in Hawaii and the company is headquartered in Missouri, according to Law360.
Monsanto also argued then that the "plaintiff's allegations are directly contradicted not only by the U.S. Environmental Protection Agency's prior express approval of the product and product label but also by EPA's consistent findings that glyphosate is not carcinogenic to humans."
"While we are sympathetic to anyone suffering an illness, claims regarding glyphosate in these type of lawsuits are baseless and without merit, and we will defend against these suits vigorously," Monsanto spokeswoman Charla Lord told Law360 in an November email. "Glyphosate has a 40-year history of safe use, and based on the overwhelming weight of evidence, regulatory agencies around the world have concluded that glyphosate can be used safely according to label instructions."
Monsanto issued a similar response to the Sheppards' latest lawsuit last week.
The Sheppards' claims compounds with the World Health Organization's International Agency for Research on Cancer (IARC) that infamously classified glyphosate as "probably carcinogenic to humans."
Since the IARC's classification, several communities have demanded bans, France has ceased sales of Roundup in garden centers, California's Environmental Protection Agency issued plans to list glyphosate as a possible carcinogen under Proposition 65, in which the state is required to publish a list of chemicals known to cause cancer or birth defects or other reproductive harm.
"I feel strongly about the fact that Monsanto should have told people that their herbicide is a cancer-causing agent and they haven't warned people. It's a shame," Miller added. "Once the World Health Organization says you are probably a cancer-causing agent, you are a cancer-causing agent. That's why California has implemented Proposition 65 (the Safe Drinking Water and Toxic Enforcement Act of 1986), to let everybody know (glyphosate) is a cancer-causing agent."
Monsanto says glyphosate is safe and vehemently denies the cancer claims. The St. Louis-based company has demanded a retraction from the IARC and even filed a lawsuit in California to stop the state from listing glyphosate as known to cause cancer.
Christine Sheppard has spoken out against biotechnology before when she served as president of the Kona Coffee Council, an organization of Hawaiian farmers who grow, process and sell Kona coffee. In a 2002 news release, she spoke out against genetically modified (GMO) coffee plants.
"We represent more than 130 coffee farmers who depend on our unique and historically significant Kona coffee for their livelihood," she said. "Kona coffee is recognized as one of the worlds two grand cru coffees—introduction of GM plants could debase not only the flavor and quality of our coffee, but would also make it unmarketable in many areas of the world. GM foods are unaccepted in Japan and Europe (where they are known as "Franken-foods"); as Americans become more aware of the untested safety aspects and the absence of any labeling requirement for GM foods, many will reject them also."
The Kona coffee lawsuit is one of many glyphosate-related lawsuits Monsanto is currently staring down. Reuters reported in October that personal injury law firms around the U.S. are gathering numerous plaintiffs to build mass tort actions against the agribusiness giant.
Roundup was recently declared the "most widely applied pesticide worldwide," according to a report published in the peer-reviewed journal Environmental Sciences Europe.
The paper, Trends in glyphosate herbicide use in the United States and globally, reveals that since 1974, when Roundup was first commercially sold, more than 1.6 billion kilograms (or 3.5 billion pounds) of glyphosate has been used in the U.S., making up 19 percent of the 8.6 billion kilograms (or 18.9 billion pounds) of glyphosate used around the world.
"Roundup Ready" crops, such as soy, corn, canola, alfalfa and cotton, are genetically engineered to withstand direct applications of Roundup, as the product kills only the weeds.
YOU MIGHT ALSO LIKE
Neil Young Takes His Anti-Monsanto Message on the Road
Pro-GMO Group Crosses Ethical Line
These 3 Women Attend Monsanto's Annual Shareholder Meeting Demanding Answers
Monsanto's Glyphosate Most Heavily Used Weed Killer in History
EcoWatch Daily Newsletter
PhotoAlto / Laurence Mouton / Getty Images
By Ana Reisdorf, MS, RD
You've probably heard the buzz around collagen supplements and your skin by now. But is the hype really that promising? After all, research has pointed to both the benefits and downsides of collagen supplements — and for many beauty-conscious folk, collagen isn't vegan.
Pixabay
By Marlene Cimons
Neil Pederson's introduction to tree rings came from a "sweet and kindly" college instructor, who nevertheless was "one of the most boring professors I'd ever experienced," Pederson said. "I swore tree rings off then and there." But they kept coming back to haunt him.
Aerial view of the explosion site of a chemical factory on March 22 in Yancheng, Jiangsu Province of China. Caixin Media / VCG / Getty Images)
At least 47 people have died in an explosion at a plant in Yancheng, China Thursday run by a chemical company with a history of environmental violations, Sky News reported.
A fishmonger in Elmina, a fishing port in the Central Region of Ghana. Environmental Justice Foundation
By Daisy Brickhill
Each morning, men living in fishing communities along Ghana's coastline push off in search of the day's catch. But when the boats come back to shore, it's the women who take over.
Pexels
By Sam Nickerson
Links between excess sugar in your diet and disease have been well-documented, but new research by Harvard's School of Public Health might make you even more wary of that next soda: it could increase your risk of an early death.
The study, published this week in the American Heart Association's journal Circulation, found that drinking one or two sugar-sweetened beverages (SSBs) each day — like sodas or sports drinks — increases risk of an early death by 14 percent.
Tyson Foods is recalling approximately 69,093 pounds of frozen chicken strips because they may have been contaminated with pieces of metal, the U.S. Department of Agriculture (USDA) Food Safety and Inspection Service (FSIS) announced Thursday.
The affected products were fully-cooked "Buffalo Style" and "Crispy" chicken strips with a "use by" date of Nov. 30, 2019 and an establishment number of "P-7221" on the back of the package.
"FSIS is concerned that some product may be in consumers' freezers," the recall notice said. "Consumers who have purchased these products are urged not to consume them. These products should be thrown away or returned to the place of purchase."
Environmental exposure to pesticides, both before birth and during the first year of life, has been linked to an increased risk of developing autism spectrum disorder, according to the largest epidemiological study to date on the connection.
The study, published Wednesday in BMJ, found that pregnant women who lived within 2,000 meters (approximately 1.2 miles) of a highly-sprayed agricultural area in California had children who were 10 to 16 percent more likely to develop autism and 30 percent more likely to develop severe autism that impacted their intellectual ability. If the children were exposed to pesticides during their first year of life, the risk they would develop autism went up to 50 percent.