This website uses cookies to ensure you get the best experience while browsing it. By clicking 'Got It' you're accepting these terms.
Climate Research Distorted to Push Cooling Claims
Jan. 30, 2012 11:05AM EST
Climate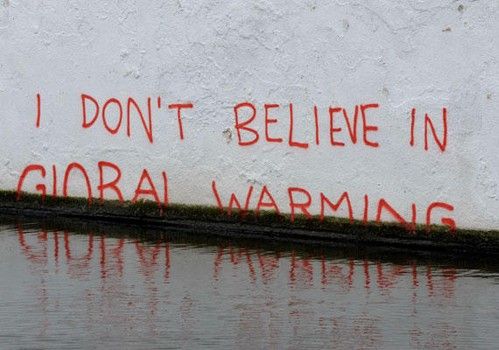 Climate contrarians are again pushing "global cooling" claims, despite the fact that 2011 was the 35th year in a row in which global temperatures were above the historical average.
Today, they're relying on a column by David Rose in the United Kingdom's Daily Mail in which the author mischaracterizes research from the Met Office, the U.K.'s official weather and climate science research body.
According to the Met Office, they told Rose he was misrepresenting their research, but their comments failed to make it into his column.
Rose claims there has been "no warming since 1997." But his analysis relies on cherry-picking a single year and counting forward from there. By that logic, any year that breaks the record for "warmest ever" can be used as the starting point to argue there has been cooling. The Met Office rightly pointed out that taking a longer, scientifically defensible time frame shows significant warming over the past several decades.
Further, Rose claims that the sun's energy output will drop, saving us all from climate change. Alas, if only it were true.
According to the Met Office, the study Rose cites shows that changing solar output "would only most likely cause a reduction in global temperatures of 0.08 degrees Celsius" over the next 90 years. For those keeping score in the U.S., that translates to 0.114 degrees Fahrenheit. In other words, hardly a dent in the many degrees of warming expected under a business-as-usual emissions scenario.
This isn't the first time Rose or the Daily Mail have gotten it wrong on climate science or ignored researchers who say their work was misrepresented.
Rose's claim comes on the heels of the Wall Street Journal publishing cooling claims in a Jan. 27 op-ed, which the Union of Concerned Scientists also debunked.
We can expect more global cooling claims from media figures and politicians who are sympathetic to a do-nothing strategy for addressing climate change.
But we shouldn't believe them.
For more information, click here.
EcoWatch Daily Newsletter
Smog over Los Angeles. Westend61 / Getty Images
After four decades of improving air quality, the U.S. has started to take a step backwards, as the number of polluted days has ticked upwards over the last two years, the Associated Press reported.
Photobos / iStock / Getty Images
Governors in Vermont and Maine signed bills on Monday that will ban plastic bags in their states next year, The Hill reported.
The Maine ban will go into effect next Earth Day, April 22, 2020. The Vermont ban, which extends beyond plastic bags and is the most comprehensive plastics ban so far, will go into effect in July 2020. The wait time is designed to give businesses time to adjust to the ban.
picture-alliance / AP Images / D. Goldman
By Daniel Moattar
Eastern Kentucky's hills are interrupted by jarring flats of bare rock: the aftermath of mountaintop removal mining, which uses explosives to destroy and harvest coal-rich peaks.
By Molly Taft
Lisa Marshall isn't your typical activist. For one thing, she's not into crowds. "I don't really like rallies," Marshall, a mom of three from upstate New York, said. "They're a little stressful — not my favorite thing."

An oil drilling site in a residential area of Los Angeles, California on July 16, 2014.
Faces of Fracking / Flickr
By Jake Johnson
A comprehensive analysis of nearly 1,500 scientific studies, government reports, and media stories on the consequences of fracking released Wednesday found that the evidence overwhelmingly shows the drilling method poses a profound threat to public health and the climate.

sonsam / iStock / Getty Images
By Grace Francese
A new Environmental Working Group (EWG) study published in Environmental Research found that nitrate, one of the most common contaminants of drinking water, may cause up to 12,594 cases of cancer per year, but that's not its only danger: It can pose unique health risks to children.
Melt water from Everest's Khumbu glacier. Ed Giles / Getty Images
EPA Administrator Andrew Wheeler signs his replacement for the Clean Power Plan. Win McNamee / Getty Images