Climate Research Distorted to Push Cooling Claims
Jan. 30, 2012 12:05PM EST
Climate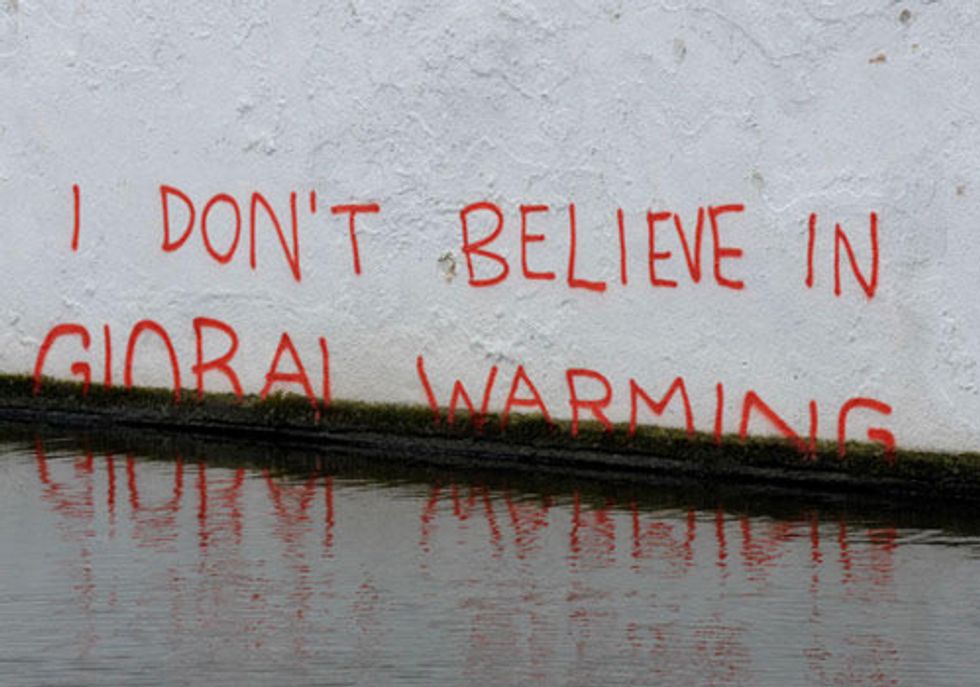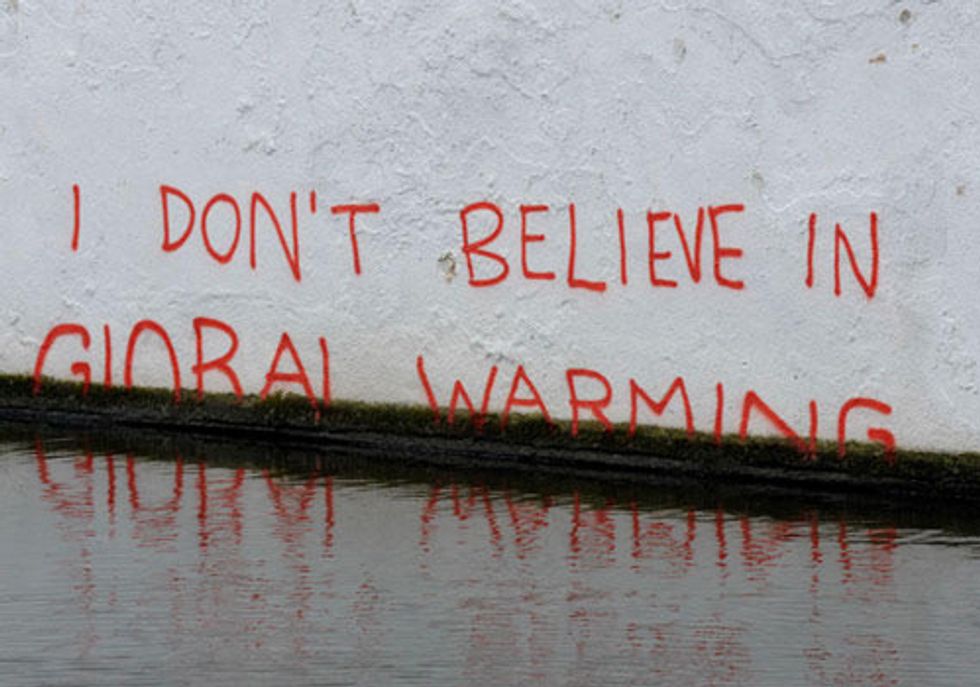 Climate contrarians are again pushing "global cooling" claims, despite the fact that 2011 was the 35th year in a row in which global temperatures were above the historical average.
Today, they're relying on a column by David Rose in the United Kingdom's Daily Mail in which the author mischaracterizes research from the Met Office, the U.K.'s official weather and climate science research body.
According to the Met Office, they told Rose he was misrepresenting their research, but their comments failed to make it into his column.
Rose claims there has been "no warming since 1997." But his analysis relies on cherry-picking a single year and counting forward from there. By that logic, any year that breaks the record for "warmest ever" can be used as the starting point to argue there has been cooling. The Met Office rightly pointed out that taking a longer, scientifically defensible time frame shows significant warming over the past several decades.
Further, Rose claims that the sun's energy output will drop, saving us all from climate change. Alas, if only it were true.
According to the Met Office, the study Rose cites shows that changing solar output "would only most likely cause a reduction in global temperatures of 0.08 degrees Celsius" over the next 90 years. For those keeping score in the U.S., that translates to 0.114 degrees Fahrenheit. In other words, hardly a dent in the many degrees of warming expected under a business-as-usual emissions scenario.
This isn't the first time Rose or the Daily Mail have gotten it wrong on climate science or ignored researchers who say their work was misrepresented.
Rose's claim comes on the heels of the Wall Street Journal publishing cooling claims in a Jan. 27 op-ed, which the Union of Concerned Scientists also debunked.
We can expect more global cooling claims from media figures and politicians who are sympathetic to a do-nothing strategy for addressing climate change.
But we shouldn't believe them.
For more information, click here.
EcoWatch Daily Newsletter