This website uses cookies to ensure you get the best experience while browsing it. By clicking 'Got It' you're accepting these terms.
Climate Research Distorted to Push Cooling Claims
Jan. 30, 2012 11:05AM EST
Climate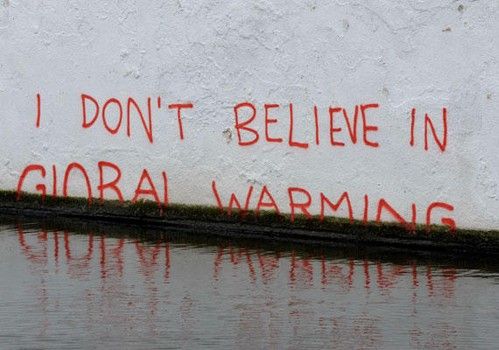 Climate contrarians are again pushing "global cooling" claims, despite the fact that 2011 was the 35th year in a row in which global temperatures were above the historical average.
Today, they're relying on a column by David Rose in the United Kingdom's Daily Mail in which the author mischaracterizes research from the Met Office, the U.K.'s official weather and climate science research body.
According to the Met Office, they told Rose he was misrepresenting their research, but their comments failed to make it into his column.
Rose claims there has been "no warming since 1997." But his analysis relies on cherry-picking a single year and counting forward from there. By that logic, any year that breaks the record for "warmest ever" can be used as the starting point to argue there has been cooling. The Met Office rightly pointed out that taking a longer, scientifically defensible time frame shows significant warming over the past several decades.
Further, Rose claims that the sun's energy output will drop, saving us all from climate change. Alas, if only it were true.
According to the Met Office, the study Rose cites shows that changing solar output "would only most likely cause a reduction in global temperatures of 0.08 degrees Celsius" over the next 90 years. For those keeping score in the U.S., that translates to 0.114 degrees Fahrenheit. In other words, hardly a dent in the many degrees of warming expected under a business-as-usual emissions scenario.
This isn't the first time Rose or the Daily Mail have gotten it wrong on climate science or ignored researchers who say their work was misrepresented.
Rose's claim comes on the heels of the Wall Street Journal publishing cooling claims in a Jan. 27 op-ed, which the Union of Concerned Scientists also debunked.
We can expect more global cooling claims from media figures and politicians who are sympathetic to a do-nothing strategy for addressing climate change.
But we shouldn't believe them.
For more information, click here.
EcoWatch Daily Newsletter
Large food companies are following in the footsteps of fast-food restaurants such as Burger King and KFC by offering meat alternatives. Getty Images
By Elizabeth Pratt
Hormel, Kellogg's, and Kroger are among the large companies now planning to offer "fake meat" products at grocery stores.
Experts say the trend toward plant-based meats coincides with consumers' desires to eat less meat.
However, experts urge consumers to closely check package labels as a product isn't necessarily healthy just because it's described as plant-based.
In grocery stores and fast-food outlets around the U.S., a revolution is taking place.
Colombia rainforest. Marcel Oosterwijk / CC BY-SA 2.0
Many of us think of the Amazon as an untouched wilderness, but people have been thriving in these diverse environments for millennia. Due to this long history, the knowledge that Indigenous and forest communities pass between generations about plants, animals and forest ecology is incredibly rich and detailed and easily dwarfs that of any expert.
picture-alliance / Newscom / R. Ben Ari
By Wesley Rahn
Plastic byproducts were found in 97 percent of blood and urine samples from 2,500 children tested between 2014 and 2017, according to a study by the German Environment Ministry and the Robert Koch Institute.

Pexels
Medically reviewed by Daniel Bubnis, MS, NASM-CPT, NASE Level II-CSS
Hot yoga has become a popular exercise in recent years. It offers many of the same benefits as traditional yoga, such as stress reduction, improved strength, and flexibility.
Lara Hata / iStock / Getty Images
By SaVanna Shoemaker, MS, RDN, LD
Rice is a staple in many people's diets. It's filling, inexpensive, and a great mild-tasting addition to flavorful dishes.
An image of the trans-alaskan oil pipeline that carries oil from the northern part of Alaska all the way to valdez. This shot is right near the arctic national wildlife refuge. kyletperry / iStock / Getty Images Plus
The Trump administration has initialized the final steps to open up nearly 1.6 million acres of the protected Alaskan National Wildlife Refuge to allow oil and gas drilling.