Climate Report Focuses on Midwestern Flooding, Storms and Region's Future
Jun. 30, 2014 02:57PM EST
Climate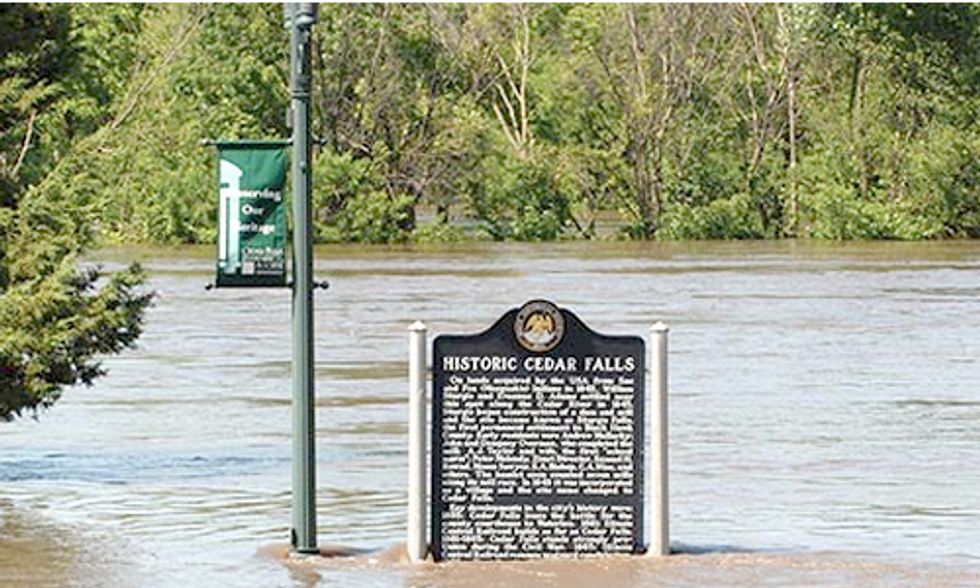 Less than two months ago, the National Climate Assessment projected drastic climate impacts on the Midwest's infrastructure, health, agriculture, forestry, transportation, air and water quality as a result of extreme heat, heavy downpours and flooding.
As part of a series of technical inputs to the NCA, Island Press issued nearly 300 pages of context for the Midwest with its Climate Change in the Midwest: A Synthesis Report for the National Climate Assessment, released this month. It uncovers trends throughout the region and provides more information on the NCA's projections, essentially supporting calls to address climate change.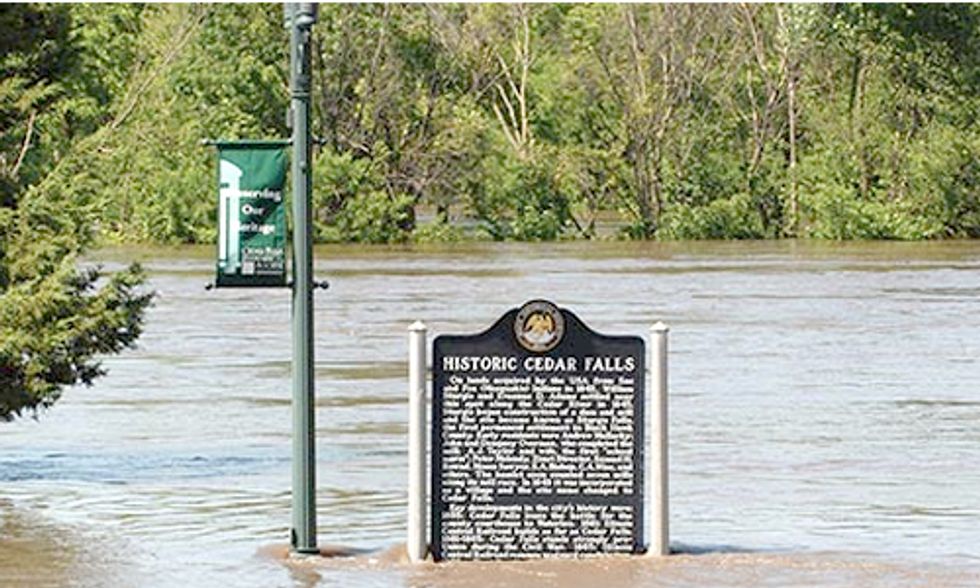 Here are some facts in the report, issued by five scientists: 
Precipitation in the Midwest has been increasing since the '30s, including increases in overall precipitation and an increase in extreme precipitation events.
Midwest flooding presents a major economic risk in the Midwest—the 1993 Mississippi flood was the costliest flood in modern times after Hurricane Katrina. In 2008, another flood in Cedar Rapids incurred over $10 billion in damages.
These historic floods were caused by persistent heavy rainfall. Research shows that the trend towards heavier rainfall events has resulted in an overall increase in flood risk across the region.
The risk of levee failure is a significant hazard, as the Midwest contains nearly 4,000 miles of levees, many of which are in poor condition.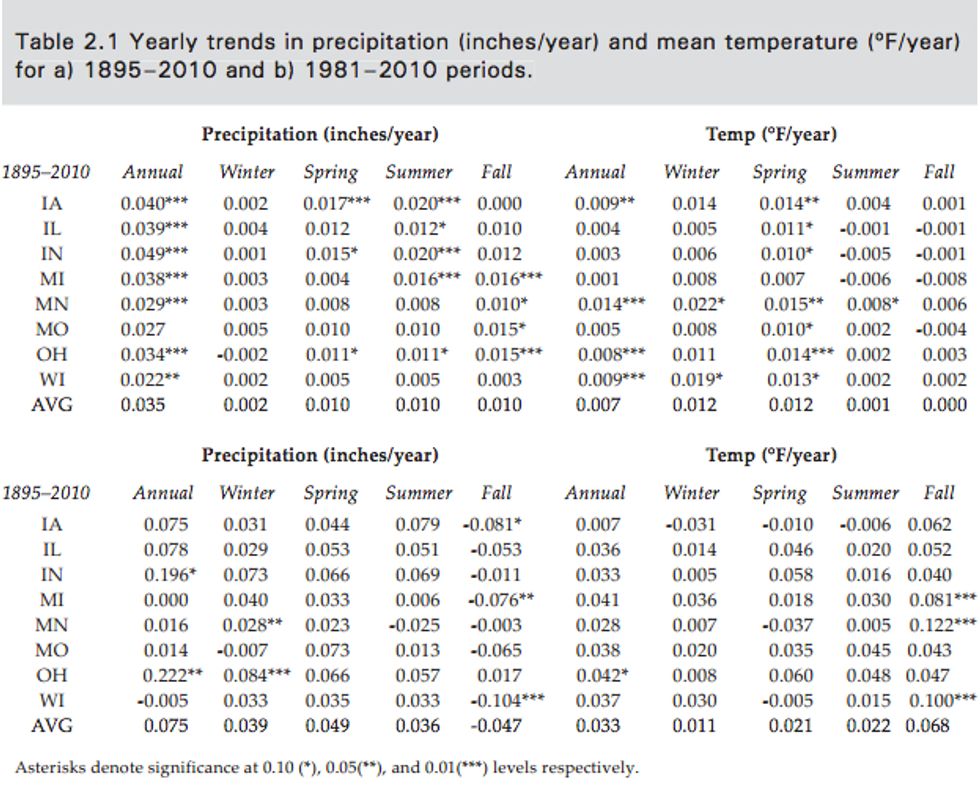 "Changes in Great Lakes water levels, regardless of the sign of the projected change, will have a large impact on hydrogeomorphologic features such as beaches and dunes, and will create vulnerabilities for coastal ecosystems, infrastructure and communities," the report's executive summary reads. "Lake-level fluctuations may disrupt Great Lakes commercial shipping and result in increased channel maintenance costs at Great Lakes ports."
The report comes on the heels of The National Weather Service's report of increased flooding and two to three times more torrential rainfall this month than the historical average.
Additionally, Newport, MN's 50-year-old levee is at risk of breaking abruptly, endangering homes, the Pioneer Press reported.
U.S. Sen. Amy Klobuchar (D-MN) also told reporters that recent flood damage is "unprecedented," according to KARE11 in Minneapolis and St. Paul.
EcoWatch Daily Newsletter
Recent Stories from EcoWatch