Climate Leaders Tell Bill Moyers About The Need For Global Fossil Fuel Divestment
Apr. 26, 2014 09:00AM EST
Business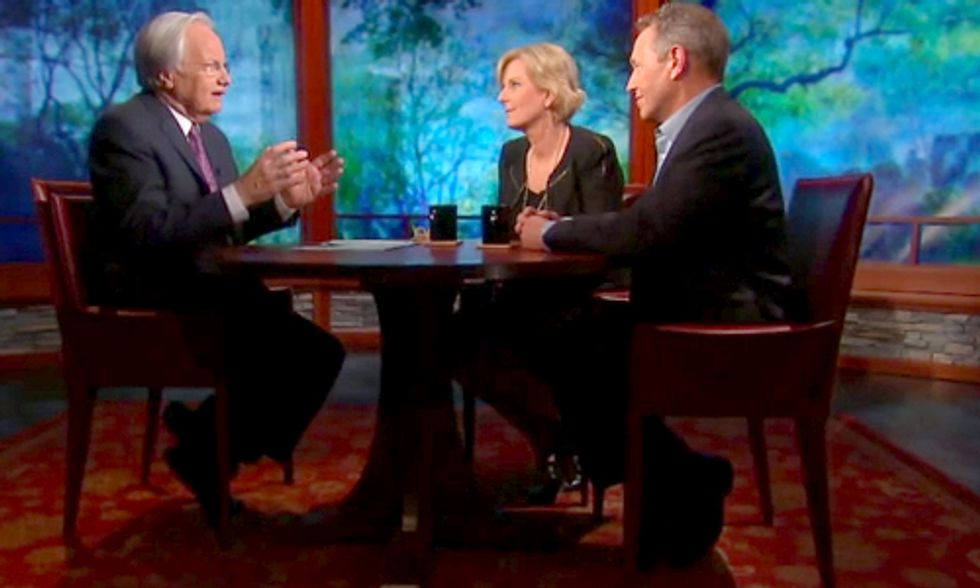 We've seen recent pushes for universities and cities to divest from fossil fuels, but it's time to think globally if we are to seriously challenge and eventually dismantle climate change.
That's what Archbishop of South Africa and Nobel Peace Prize laureate Desmond Tutu argued this week in talking to Common Dreams about  the need for an international "anti-apartheid-style boycott" against the fossil fuel corporations. Two days after those comments hit the web, Bill Moyers talked to two of the people aiding Tutu in the divestment movement—Wallace Global Fund Executive Director Ellen Dorsey and Thomas Van Dyck, the senior vice president and financial advisor at RBC Wealth Management and founder of As You Sow, a shareholder advocacy foundation that helped file a request for carbon risk reports from Exxon Mobile.
The duo talk to Moyers about urging foundations, faith groups, pension funds, municipalities and universities to sell their shares in polluting industries in favor of investing in companies committed to climate change solutions. 
"By putting the target on the fossil fuel industry, the goal is not to have an immediate economic impact … but to isolate it as a moral pariah like apartheid, like tobacco," said Dorsey, who is also involved in a coalition of 17 foundations known as Divest-Invest Philanthropy.
Fossil-fuel divestment was also a major focus of the latest Intergovernmental Panel on Climate Change report.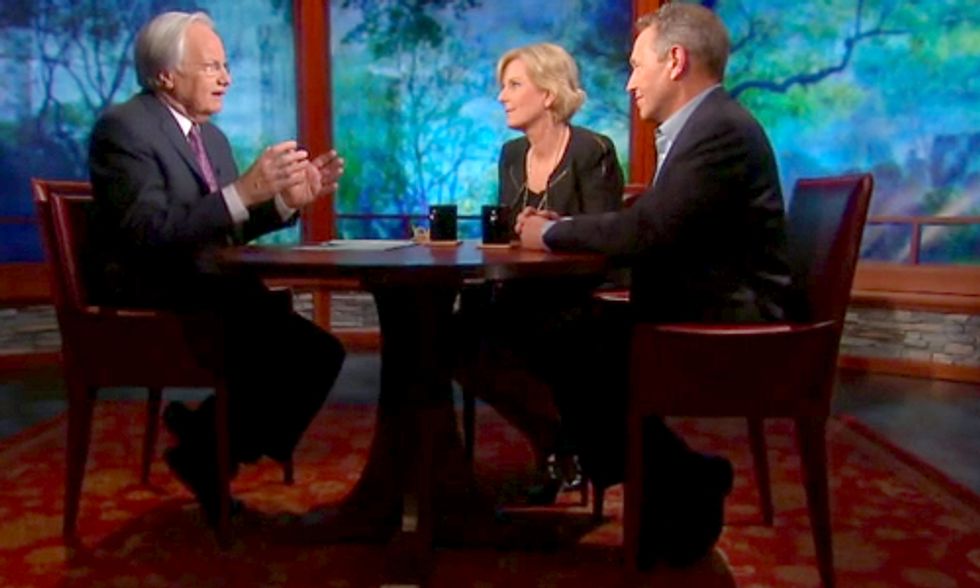 ——–
YOU ALSO MIGHT LIKE
Exxon's Contradictory Reports Applaud Natural Gas and Fighting Climate Change
93 Members of Harvard Faculty Call on University to Divest From Fossil Fuels
Two New Reports, One Conclusion: Fossil Fuel Divestment Crucial to Combating Climate Change
——– 
EcoWatch Daily Newsletter
Recent Stories from EcoWatch