Climate Education Toolkit Helps Create Young Leaders Today
Apr. 22, 2015 12:51PM EST
Climate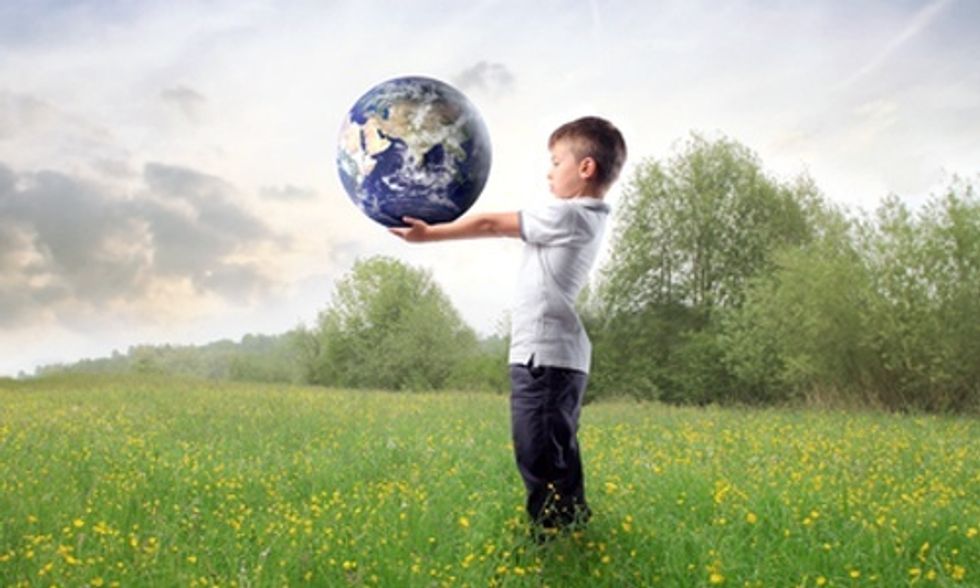 Earth Day Network (EDN) launched a free Climate Education Toolkit for K-12 educators to initiate EDN's inaugural Climate Education Week, April 18 - 25.
The toolkit seeks to equip educators with the tools to teach and activate students on climate issues and solutions. As international action to address climate change and other environmental issues remains stalled, EDN intends to raise awareness among K-12 students and ensure that students graduate from their education system as a climate literate young adult—enacting a cultural shift.
EDN collaborated with high-level advisors from renowned climate education organizations and government agencies in order to provide the most current and effective materials, including the CLEAN Network and Connect4Climate. The toolkit provides a week's worth of lesson plans, activities, short videos, service learning projects, writing contests and Earth Day action ideas—all in an easy-to-use, ready-to-go online format.
One of the highlights of the toolkit is the first-ever iTextbook for middle school students on climate change, The Story of Climate Change. Earth Day Network and ecoDads announced the release of The Story of Climate Change from the Global Citizen 2015 Earth Day stage last Saturday in front of 250,000 people. This free interactive digital textbook allows educators and students to witness our changing climate through animation, science videos, and photographs and field expedition stories, and check their progress with quizzes at the end of each chapter. The iTextbook not only provides the gripping imagery of our changing climate, but it also offers ideas on action and solutions.
The toolkit covers a different topic on each day of Climate Education Week with themes like "What is Climate Change" to "Solutions: Green Jobs, Green Economy." EDN hopes that providing free access to these lesson plans, The Story of Climate Change, and other resources will inspire students to take action in their schools and communities, contributing to one of the largest environmental service campaigns in the world, "A Billion Acts of Green."
"Climate education now is a necessary foundation for our future climate leaders," said Kathleen Rogers, president of the Earth Day Network. "Creating a climate narrative for students encourages them to think about the risks associated with climate change and the future of their planet."
YOU MIGHT ALSO LIKE
250,000 People Call for Action on Climate Change and an End to Extreme Poverty
World Premiere of Chloe & Theo and Its Extraordinary Behind-the-Scenes Story
EcoWatch Daily Newsletter