Climate Denial Hub Claims It Is Hosting 'Most Important Conference on Global Warming Ever'
Jul. 02, 2014 04:48PM EST
Climate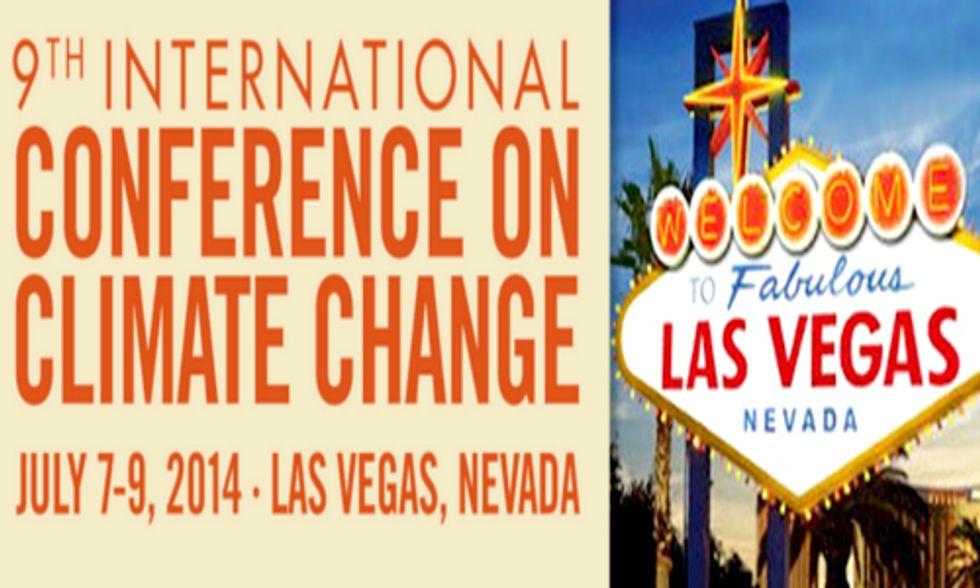 How does a climate change conference hosted by an organization bankrolled by the Koch Brothers and the Donors Trust and Donors Capital Fund look?
That question will be answered July 7 to 9 in Las Vegas when the Heartland Institute holds its ninth International Conference on Climate Change.
In case you forgot, the Heartland Institute is the think-tank that once erected billboards comparing the believers of global warming to the likes of  "Unabomber" Ted Kaczynski and Osama Bin Laden.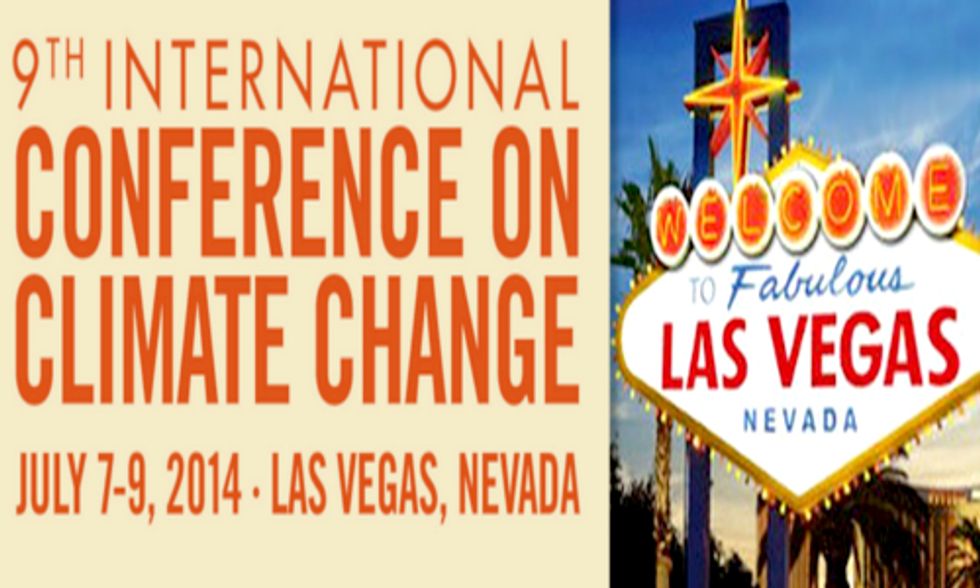 Now, the group claims to be the host of "the most important conference on global warming ever!" Promotional material for the event encourages you to "meet leading scientists from around the world who question whether man-made global warming will be harmful to plants, animals or human welfare." Heartland picked those scientists from a small group though, since 97 percent of scientists agree that humans cause the climate to change.
Given the climate denial of some of its main donors, the Heartland Institute has a lengthy history of scientific rejection. Back in 2003, CEO Joseph Bast released a list of "eight reasons why global warming is a scam."
Greenpeace in 2013 uncovered more of the Institute's denial exploits in its study, Dealing in Doubt: The Climate Denial Machine Vs Climate Science. The report showed how the denial extended well beyond the environment. In the '90s, the Heartland Institute worked with Philip Morris in questioning the link between second-hand smoke and human health risks. The entities went on to lobby against government public health reforms around tobacco.
Ironically, the tagline for this year's conference is "don't just wonder about global warming. Understand it."
If that's what you want to do, the Heartland's Institute's conference might not be the event for you.
EcoWatch Daily Newsletter
Recent Stories from EcoWatch