Climate Change Warning Labels on Gas Pumps?
Nov. 19, 2014 09:45AM EST
Climate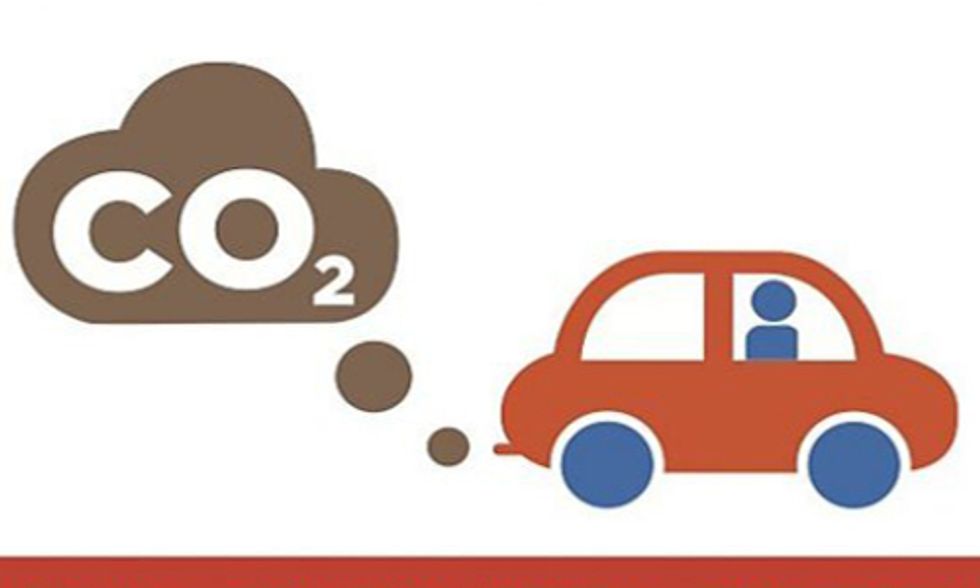 They say if you want to see what will be happening across the country in years to come, look at California. The state has been the leader on many issues, including ones relating to the environment.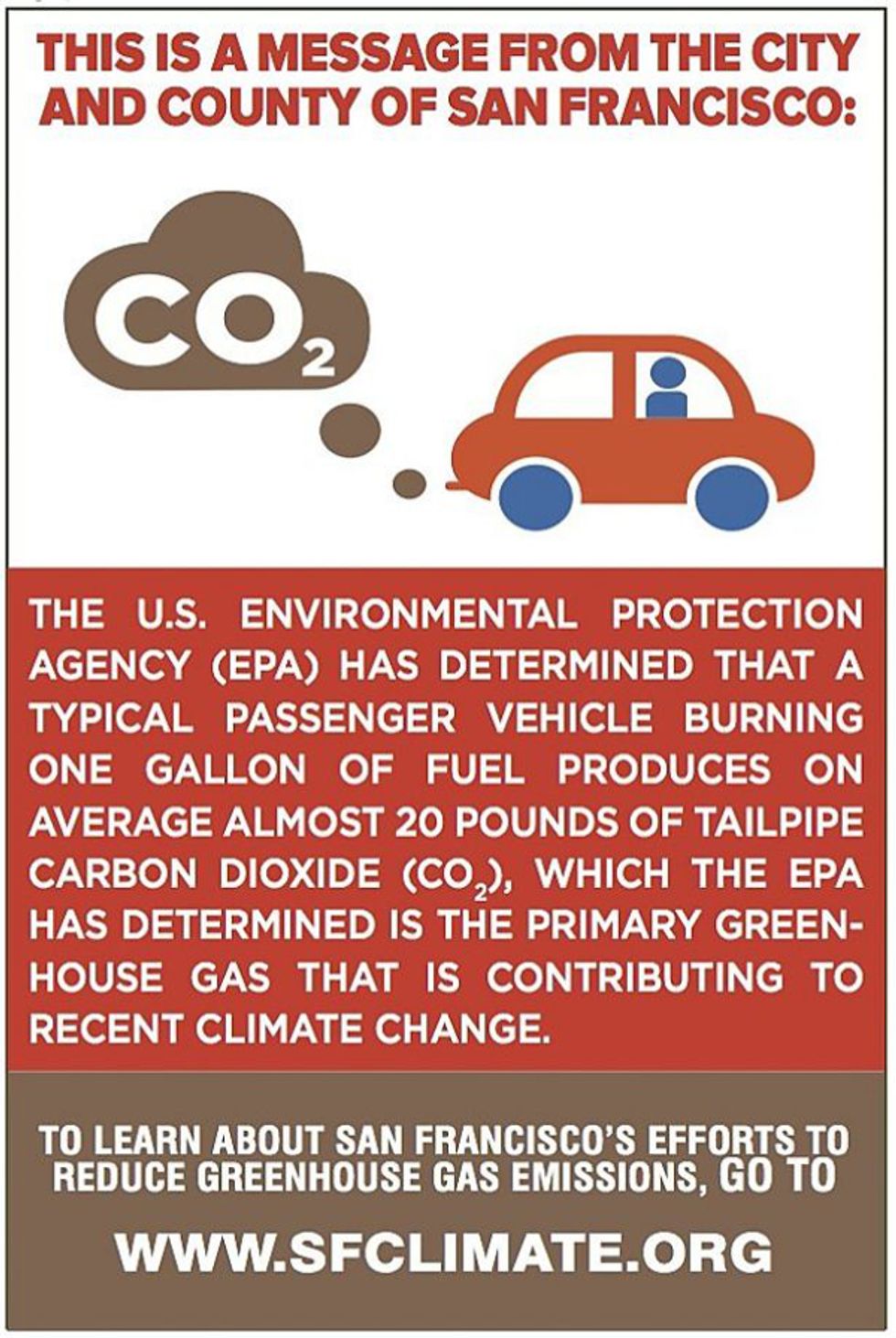 If that's the case, you might some day be seeing warning label when you pull up to the pump to fill up that say "The contents of this pump are dangerous to the health of the climate."
Two cities in the Bay area are considering placing warning labels that essentially say just that on every gas pump within their limits. Berkeley will vote this week on whether to move forward on one of two proposals, and San Francisco is currently drafting such a law to be voted on. Although the laws are currently only drafts, a mock-up of the warning, written by the San Francisco city attorney's office says, "The U.S. Environmental Protection Agency has determined that a typical passenger vehicle burning one gallon of fuel produces on the average 20 pounds of tailpipe carbon dioxide, which the EPA has determined is the primary greenhouse gas contributing to recent climate change."
Climate advocates hope the label will function like warning labels on cigarette packs, causing some people to think about the consequences of their usage.
"Right now, it's normal and socially acceptable to burn fossil fuels in our society, and this is in contradiction to the science of global warming," Jamie Brooks, a campaign manager for 350.org/Bay Area, told the San Francisco Chronicle. "What we're not doing a very good job of is making the connection between our own personal use and global warming. The goal is to connect personal consumption with the problem. Who is responsible? Me."
And Berkeley City Councilman Jamie Brooks, who sponsored the proposal, told the Chronicle, "Everybody wants to do something about global warming. The goal is it'll make people stop and think about what they can do in the real world."
Not surprisingly, the Western States Petroleum Association was less enthusiastic and called the labels "forced reproductions of the state's and city's policy opinions."
Others, including Berkeley Councilman Gordon Wozniak, were simply skeptical about their effectiveness, saying they would "increase people's guilt without giving them useful action."
"When you have to get somewhere and you need gas, what are you going to do? Leave the car there?" said Wozniak. "The decision comes when you buy the vehicle."
YOU MIGHT ALSO LIKE
California Electric Car Boom Accounts For 40 Percent of U.S. Sales
11-Year-Old Takes Vow of Silence Demanding Climate Action
How Much Money Can You Save By Switching to an Electric Car?
EcoWatch Daily Newsletter