Climate Change to Blame for Devastating Cyclone, Says President of Vanuatu
Mar. 16, 2015 10:24AM EST
Climate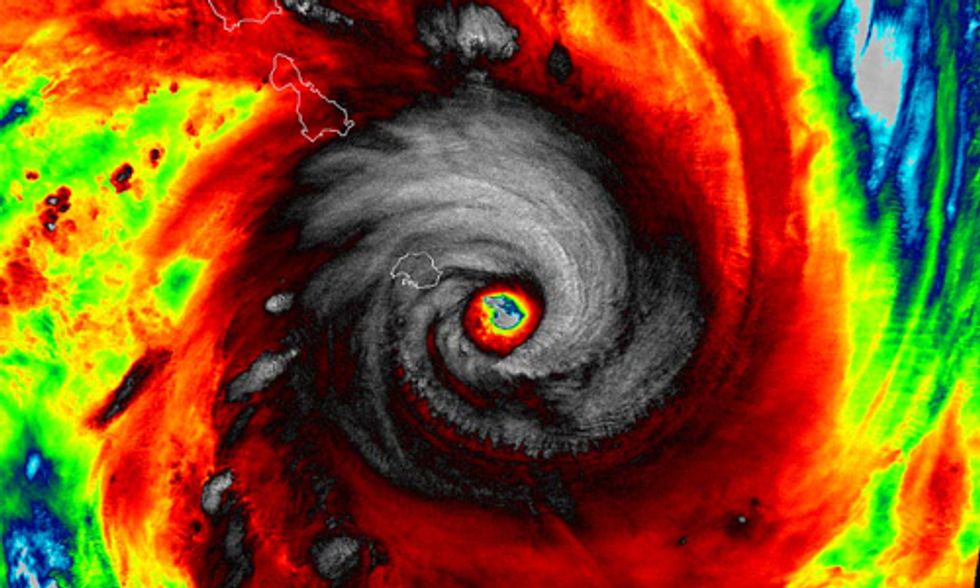 You may never have heard of the republic of Vanuatu, an island nation located in the south Pacific. But, like many island nations, it's on the front lines of climate activism because of its vulnerability to climate change.
Just how vulnerable it is was demonstrated last week. Category 5 Cyclone Pam swept across Vanuatu on Friday with winds more than 200 mph, damaging or destroying virtually every building on the main island of Port Vila, wrecking most of its infrastructure and killing at least 10 people. The damage, death and injury toll is still being assessed, especially on outlying islands where communication is limited. Seventy percent of its population lives in these very poor remote areas, which already have minimal infrastructure. It's said to be one of the worst disasters in the region's history.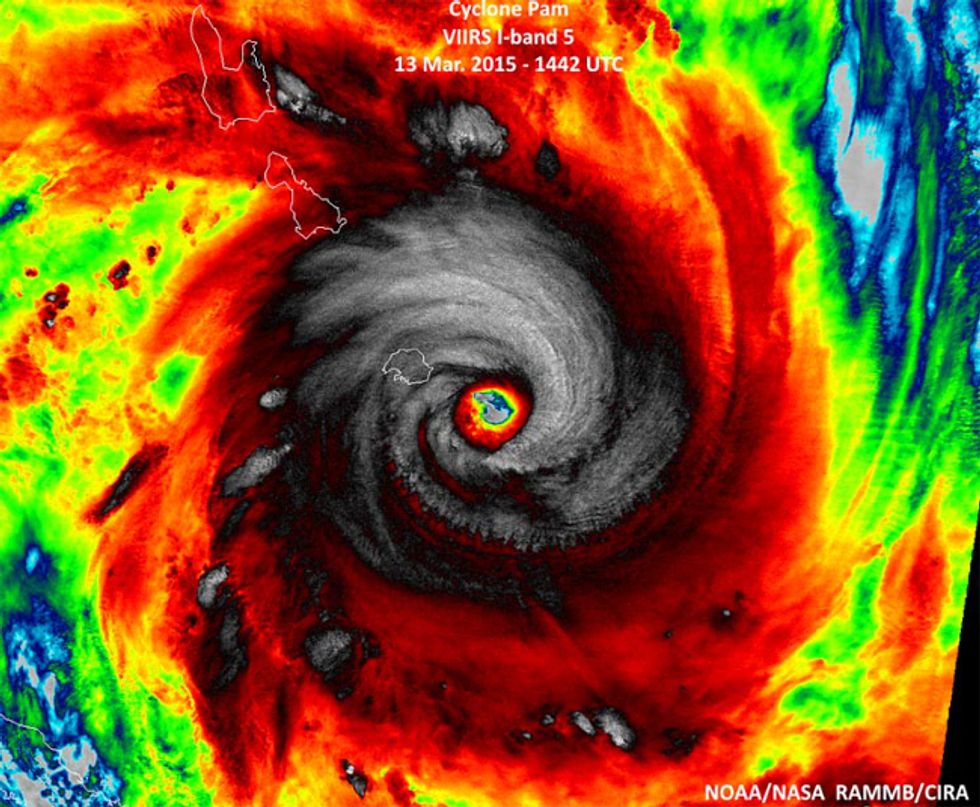 "This is a very devastating cyclone in Vanuatu," Vanuatu President Baldwin Lonsdale to Al Jazeera. "I term it as a monster, a monster. It's a setback for the government and for the people of Vanuatu."
Lonsdale put out a call for humanitarian aid for the most basic necessities, including drinking water, medicine, clothing, eating utensils and other household items. Australia, New Zealand and the UK have already responded to his pleas.
And in an interview with Associated Press, Lonsdale put the blame squarely on climate change.
"Climate change is contributing to the disasters in Vanuatu," he said. "We see the level of sea rise. Change in weather patterns. This year we have heavy rain more than every year."
Anote Tong, president of the Pacific island nation of Kiribati, whose existence is jeopardized by rising sea levels, which was hit by Cyclone Pam to a lesser extent, agreed, saying, "Climate change has exacerbated the severity of natural disasters and frequency, that's worsening the impacts on different communities. I put forward this argument that climate change and disasters are so integrated and so related."
When the hurricane hit, Lonsdale and other Vanuatu government officials were in Sendai, Japan, attending the 3rd World Conference on Disaster Risk Reduction. They immediately headed home, where action was needed more than conversation.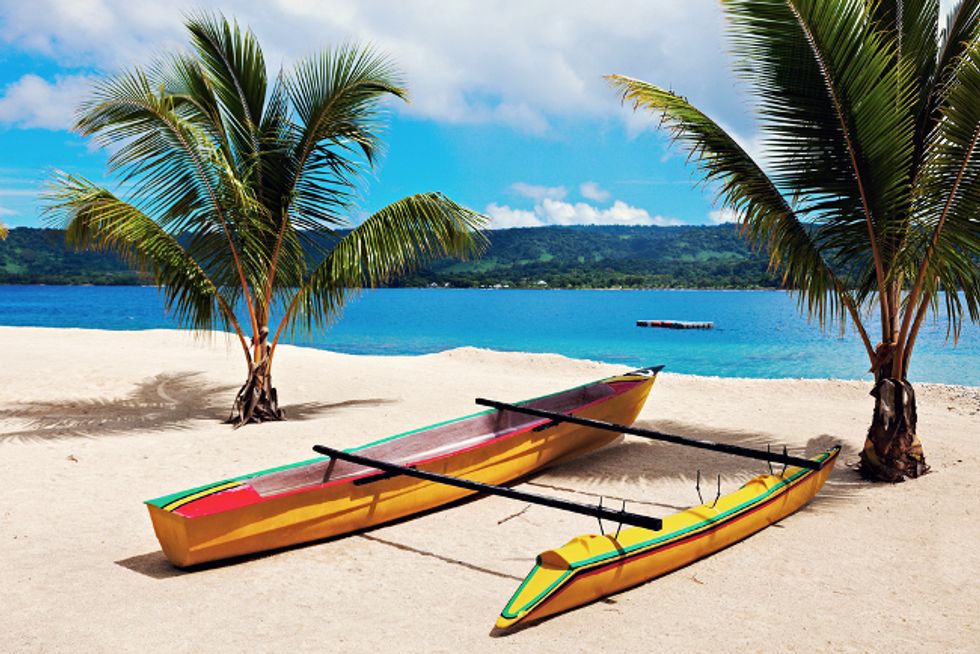 Photo credit: Shutterstock
And World Bank vice president and special envoy for climate change Rachel Kyte told Agence France Press that those at the conference seemed not to connect climate policy and the growing number of extreme weather events such as Cyclone Pam.
"I worry that a sense of urgency and a sense of shared ambition is not at the right level," she told AFP at the Disaster Risk Reduction Conference. "It's hugely ironic that this storm should hit Vanuatu while we are all here. If we truly care for those people, we have to respond. I think we have to hold ourselves accountable."
"I don't think I would say climate change caused (Cyclone) Pam, but I would say the fact is in the past three or four years we've seen category fives coming with a regularity we've never seen before," added Kyte. "And that has some relationship with climate change. It is undisputable that part of the Pacific Ocean is much warmer today than in previous years, so these storms are intensifying. We may have helped communities become resilient to the kinds of storms we experienced in the past, but resilience to a storm with wind speed of up to 300 kilometres per hour— that's a whole new intensity.
YOU MIGHT ALSO LIKE
Disappearing Islands: How Sea Level Rise Impacts Communities
Saving the Pacific, One National Monument and Climate Warrior at a Time
EcoWatch Daily Newsletter
Related Articles from EcoWatch
Recent Stories from EcoWatch