This website uses cookies to ensure you get the best experience while browsing it. By clicking 'Got It' you're accepting these terms.
Climate Change Puts the Squeeze on Wine Production
Apr. 08, 2013 11:48AM EST
Climate
True or false? Wine grapes may soon be growing around Yellowstone National Park in Wyoming. Wines from New Jersey are statistically indistinguishable from French wines. A little over a century ago, Algeria was the world's largest wine exporter. China is the world's fastest growing wine-producing country.
As it turns out, all of these statements are true—and each has an important lesson for conservation.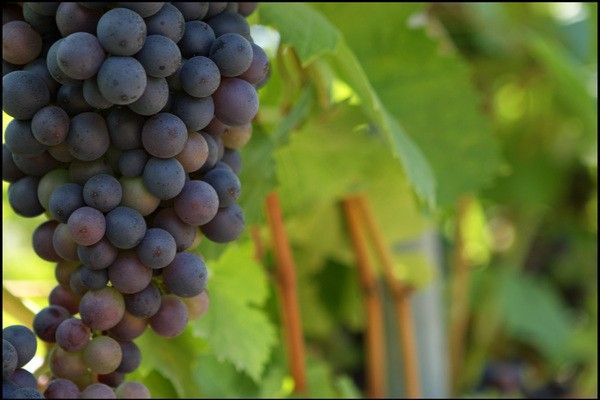 I recently led a research team of scientists from six universities and conservation groups in a study looking at the impacts of climate change on wine and what they might mean for conservation. Our paper, Climate Change, Wine and Conservation, was just published in the latest issue of the journal Proceedings of the National Academy of Sciences. The results surprised even us, as did a number of things we found out along the way.
Our study produced the first global map of future suitability for wine production. Here are four factors that might change where the world's wine is grown:
1. Rising temperatures
The area north of Yellowstone will be one of the areas with the greatest increase in suitability for growing wine grapes in the next 50 years. The reason is climate change. Temperatures are warming, and suitable lands for wine grape growing are moving north.
This shift may have a big conservation impact on the Yellowstone to Yukon Conservation Initiative (Y2Y), an innovative attempt to connect wildlife habitats between Yellowstone and Canada's Yukon Territory. Vineyards would be a major impediment to this connectivity. They provide poor habitat for wildlife, and would probably have to be fenced to avoid bears snacking on the grapes.
These changes in North America are symbolic of changes happening across the globe. Wine suitability is moving toward the poles. In South Africa, Chile and Australia, there is little land left in the direction of the South Pole, and suitable area for vineyards is declining. In the north, there is a lot of high-latitude land, and area suitable for vineyards is expanding. This will result in a global redistribution of wine-producing regions, with some serious consequences for ecosystems and wildlife habitat.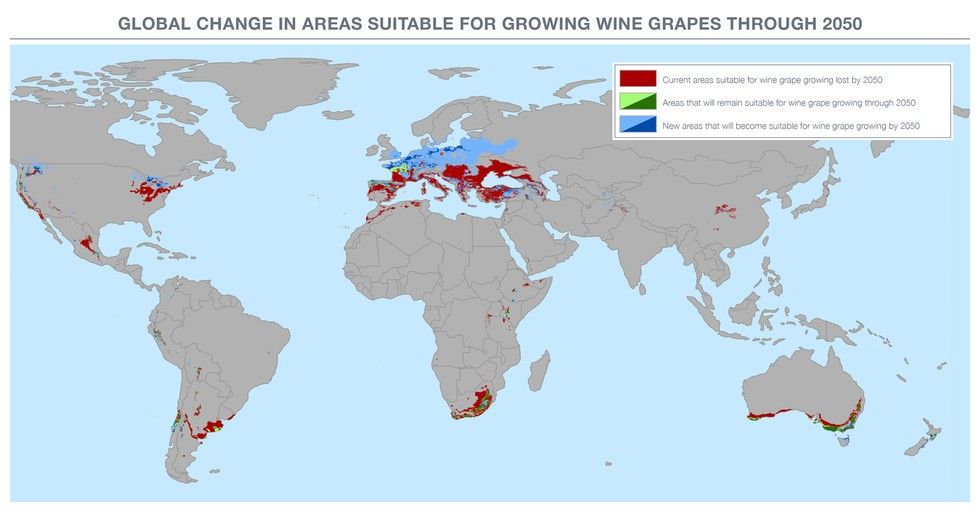 2. Public perception of wine-growing regions
Wine from Montana doesn't sound so wild when you consider the results of a blind wine tasting organized by the Journal of Wine Economics. The test pitted New Jersey wines (yes, these exist!) against French wines. Judged by French wine experts, the scores for the New Jersey wines were statistically indistinguishable from the French wines; the French judges couldn't tell them apart.
If experts can't reliably tell them apart, most consumers won't be able to either, and wine from anywhere—even Montana—could become competitive in the global market. This result swings the doors wide open to wines from everywhere—and our study shows that lots of new places, some in very good wildlife habitat, will become suitable for wine.
3. Shifting market forces
But people have their preferences, and won't switch easily—or will they? In your great-grandfather's time (or great-great-grandfather, depending on your age), the world's largest exporter of wines was actually Algeria, a country that today produces almost no wine. What changed? The swing came because of market forces; French production recovered from a fungal blight, and Algeria's markets dried up.
Are the forces that drove that dramatic shift so different from climate change? What happens when wine-growing regions in the Southern Hemisphere lose suitability and large areas of suitability open close to major markets in North America and Europe? In North America, that change may come on lands that are currently important habitat for grizzly bears, mountain lions, pronghorn, elk and many other species that need large natural landscapes to survive.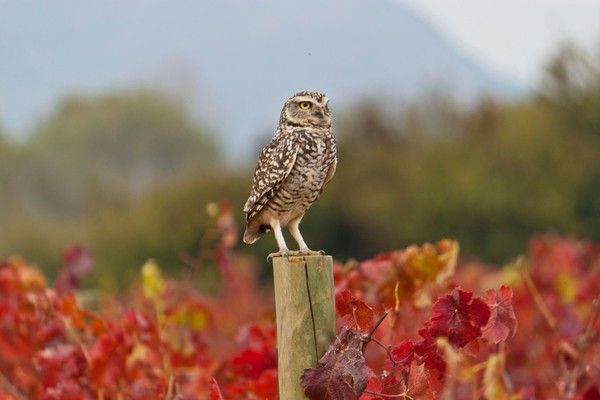 4. China's growing love of wine
Believe it or not, China is the fastest growing wine-producing region in the world. By aggressively buying both wine and vineyards, the country's upper classes are driving up the price of both. As this upper-class fervor for wine reaches the middle class in China, demand will explode.
Much of that demand will be met by imports, but China has suitable areas for growing wine grapes, and production will start there as well. Those areas happen to be in the same mountains that are habitat for giant pandas, so wine expansion in China may have repercussions for what is arguably the world's most iconic animal.
Lions and pandas and bears, oh my—are they really wrapped up in the future of wine? Do we have to choose between a nice red and nice wildlife habitat? Not necessarily.
Consumer awareness and sustainable industry practices are already a potent combination in wine marketing. However, wine industry eco-initiatives currently focus largely on land management and pesticides and little on where the vineyard is located or the impact on wildlife. But this can change, particularly if vineyards and conservationists work together—and if consumers make it known that wildlife-friendly wine production is important to them.
What we've learned about wine has important implications for agriculture, climate change and conservation in general. Just as it's moving wine-producing regions, climate change will be moving other agricultural areas, which may displace wildlife habitat. An important lesson for the future of conservation is that we need to consider not just direct climate change impacts on species (like polar bears) but also the indirect impacts: moving agriculture into areas that are currently providing important services for people and wildlife alike.
Lee Hannah is senior scientist for climate change biology in CI's Moore Center for Science. 
This post was originally published on Conservation International's blog, Human Nature.
Visit EcoWatch's CLIMATE CHANGE and BIODIVERSITY pages for more related news on this topic.
——–
Click here to tell Congress to Expedite Renewable Energy.

EcoWatch Daily Newsletter
A vegan diet can improve your health, but experts say it's important to keep track of nutrients and protein. Getty Images
By Dan Gray
Research shows that 16 weeks of a vegan diet can boost the gut microbiome, helping with weight loss and overall health.
A healthy microbiome is a diverse microbiome. A plant-based diet is the best way to achieve this.
It isn't necessary to opt for a strictly vegan diet, but it's beneficial to limit meat intake.
New research shows that following a vegan diet for about 4 months can boost your gut microbiome. In turn, that can lead to improvements in body weight and blood sugar management.
Students gathered at the National Mall in Washington DC, Sept. 20. NRDC
By Jeff Turrentine
Nearly 20 years have passed since the journalist Malcolm Gladwell popularized the term tipping point, in his best-selling book of the same name. The phrase denotes the moment that a certain idea, behavior, or practice catches on exponentially and gains widespread currency throughout a culture. Having transcended its roots in sociological theory, the tipping point is now part of our everyday vernacular. We use it in scientific contexts to describe, for instance, the climatological point of no return that we'll hit if we allow average global temperatures to rise more than 2 degrees Celsius above preindustrial levels. But we also use it to describe everything from resistance movements to the disenchantment of hockey fans when their team is on a losing streak.
samael334 / iStock / Getty Images
Berries are small, soft, round fruit of various colors — mainly blue, red, or purple.
A glacier is seen in the Kenai Mountains on Sept. 6, near Primrose, Alaska. Scientists from the U.S. Geological Survey have been studying the glaciers in the area since 1966 and their studies show that the warming climate has resulted in sustained glacial mass loss as melting outpaced the accumulation of new snow and ice. Joe Raedle / Getty Images
By Mark Mancini
On Aug. 18, Iceland held a funeral for the first glacier lost to climate change. The deceased party was Okjökull, a historic body of ice that covered 14.6 square miles (38 square kilometers) in the Icelandic Highlands at the turn of the 20th century. But its glory days are long gone. In 2014, having dwindled to less than 1/15 its former size, Okjökull lost its status as an official glacier.
Members of Chicago Democratic Socialists of America table at the Logan Square Farmers Market on Aug. 18. Alex Schwartz
By Alex Schwartz
Among the many vendors at the Logan Square Farmers Market on Aug. 18 sat three young people peddling neither organic vegetables, gourmet cheese nor handmade crafts. Instead, they offered liberation from capitalism.
Hackney primary school students went to the Town Hall on May 24 in London after school to protest about the climate emergency. Jenny Matthews / In Pictures / Getty Images
Bird watching in the U.S. may be a lot harder than it once was, since bird populations are dropping off in droves, according to a new study.