This website uses cookies to ensure you get the best experience while browsing it. By clicking 'Got It' you're accepting these terms.
Climate Change Deniers Are Almost Extinct
Aug. 22, 2012 07:01AM EST
Climate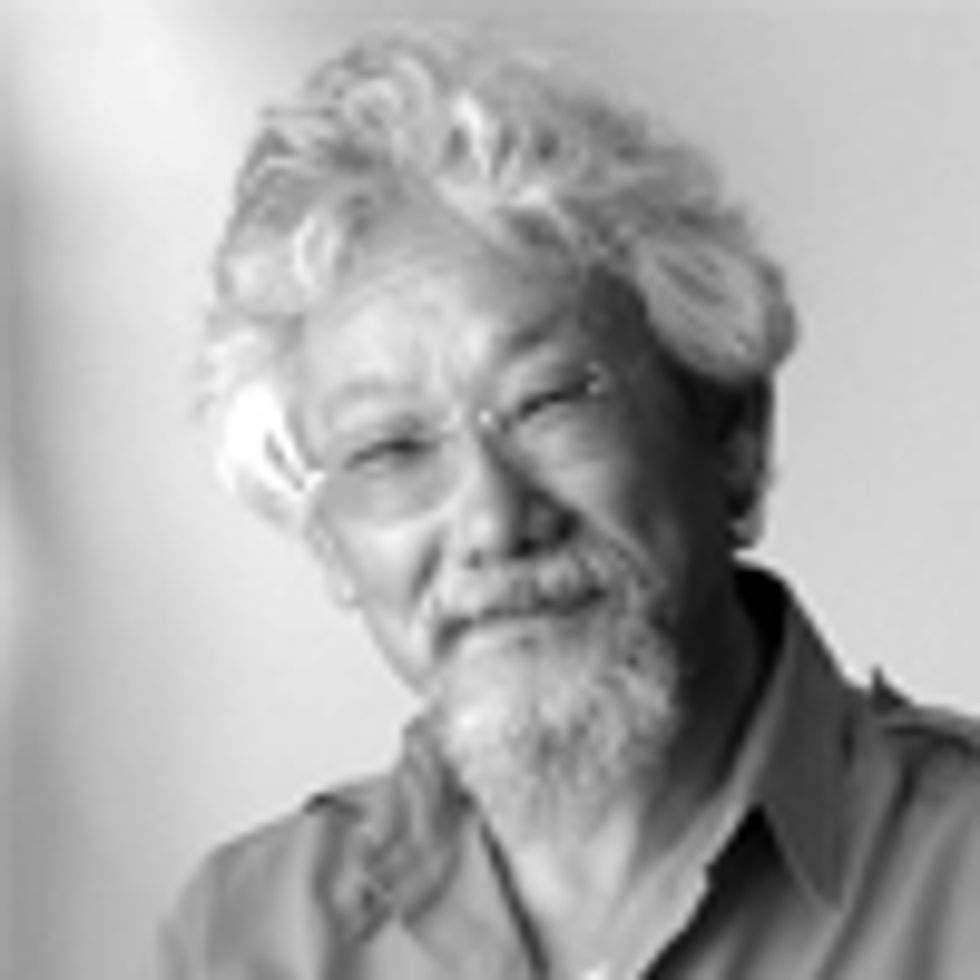 Most North Americans know that human-caused global warming is real, even if political leaders don't always reflect or act on that knowledge. According to a recent poll, only two percent of Canadians reject the overwhelming scientific evidence that Earth is warming at alarming rates—a figure that may seem surprising given the volume of nonsense deniers (many of them funded by the fossil fuel industry) spread through letters to the editor, blogs, radio call-ins and website comments.
 
Polling indicates more deniers live in the U.S., but they still make up just 15 percent of that population.
 
It's getting harder to ignore the evidence: record high worldwide temperatures; increasing extreme weather events; devastating droughts, floods, and wildfires; animal and plant species turning up where they've never been found before; record ice loss in the Arctic and Greenland; melting glaciers… The trends are exactly as climate scientists predicted.
 
Meanwhile, one of the few "skeptic" climate scientists, Richard Muller, recently reversed his thinking. Muller and colleagues at the University of California, Berkeley, studied climate data dating back to 1753, then looked at possible causes of the unusual warming observed since the mid-1950s. (Ironically, the study was funded in part by the Charles G. Koch Charitable Foundation, founded by climate change skeptics with heavy interests in the fossil fuel industry.)
 
Their conclusion? It's not the sun. It's not volcanoes. The most likely cause is humans spewing massive amounts of carbon dioxide into the atmosphere, mainly by burning fossil fuels. This isn't news to most climate scientists.
 
As evidence builds, deniers are starting to change their tune. They once said global warming isn't happening, and some claimed the world is actually cooling. Now, heat records are being broken worldwide—this past decade was the hottest on record. Many scientists say the situation is even more severe than first thought, with temperatures and impacts increasing faster than predicted.
 
Faced with the evidence, many deniers have started to admit that global warming is real, but argue that humans have little or nothing to do with it. Muller's study was just one of many to demolish that theory.
 
Our climate has always changed, and natural variation is part of that. But scientists have long known that carbon dioxide and other gases trap heat in the atmosphere. Recent warming is occurring at an unprecedented rate that corresponds to burning fossil fuels. According to NASA, global average temperatures have been rising significantly since the 1970s, "with the 20 warmest years having occurred since 1981 and with all 10 of the warmest years occurring in the past 12 years." North America just experienced the hottest July on record, and the first seven months of 2012 were the warmest, on average, in more than 100 years.
 
This evidence has caused some deniers to change their tune again. Yes, the Earth is warming, they say, but whether it's from natural or human causes, we can't do anything about it, so we might as well continue with business as usual, maybe employing technological fixes to help us adapt.
 
There's also a subset of deniers who see some nefarious conspiracy in climate science and "Agenda 21" (a nonbinding, voluntary UN agreement on sustainable development) to impose a world government or something, but their irrational arguments aren't worth the time of day.
 
The truth is, as most of us know, that global warming is real and humans are major contributors, mainly because we wastefully burn fossil fuels. We also know solutions lie in energy conservation, shifting to renewable sources, and changing our patterns of energy and fuel use, for example, by improving public transit and moving away from personal vehicles.
 
Scientists have been warning about global warming for decades. It's too late to stop it now, but we can lessen its severity and impacts. The side benefits are numerous: less pollution and environmental destruction, better human health, stronger and more diversified economies, and a likely reduction in global conflicts fueled by the rapacious drive to exploit finite resources.
 
We can all work to reduce our individual impacts. But we must also convince our political and business leaders that it's time to put people—especially our children, grandchildren and generations yet to come—before profits.
Visit EcoWatch's CLIMATE CHANGE page for more related news on this topic.
———
 
Written with contributions from David Suzuki Foundation Editorial and Communications Specialist Ian Hanington.
EcoWatch Daily Newsletter
White gold man-made diamond solitaire engagement ring. Clean Origin
While keeping track of the new trends in the diamond industry can be hard, it is still an essential task of any savvy consumer or industry observer. Whether you are looking to catch a deal on your next diamond purchase or researching the pros and cons of an investment within the diamond industry, keeping up with the trends is imperative.
Anti Ivan Duque's demonstrator is seen holding a placard with the photos of social leader Alirio Sánchez Sánchez and the indigenous Hector Janer Latín, both killed in Cauca, Colombia during a protest against Ivan Duque visit in London which included a meeting about fracking, environmental issues, the peace process implementation, and questioning the risk that social leaders in Colombia face. Andres Pantoja / SOPA Images / LightRocket / Getty Images
Colombia was the most dangerous nation in 2019 to be an environmental activist and experts suspect that conditions will only get worse.
Democratic presidential candidates participate in the Democratic presidential primary debate at the Charleston Gaillard Center on Feb. 25, 2020 in Charleston, South Carolina. Win McNamee / Getty Images
By Andrea Germanos
Rep. Alexandria Ocasio-Cortez took issue with the moderators of Tuesday night's Democratic presidential debate, calling their failure to ask the candidates a single question about the climate crisis "horrifying."

Get ready for double the cuteness! Red pandas, the crimson-colored, bushy-tailed forest dwellers who gave Firefox its name, actually consist of two different species.