This website uses cookies to ensure you get the best experience while browsing it. By clicking 'Got It' you're accepting these terms.
Climate Change and the Insanity of Drilling in the Arctic
Jan. 30, 2013 04:08PM EST
Climate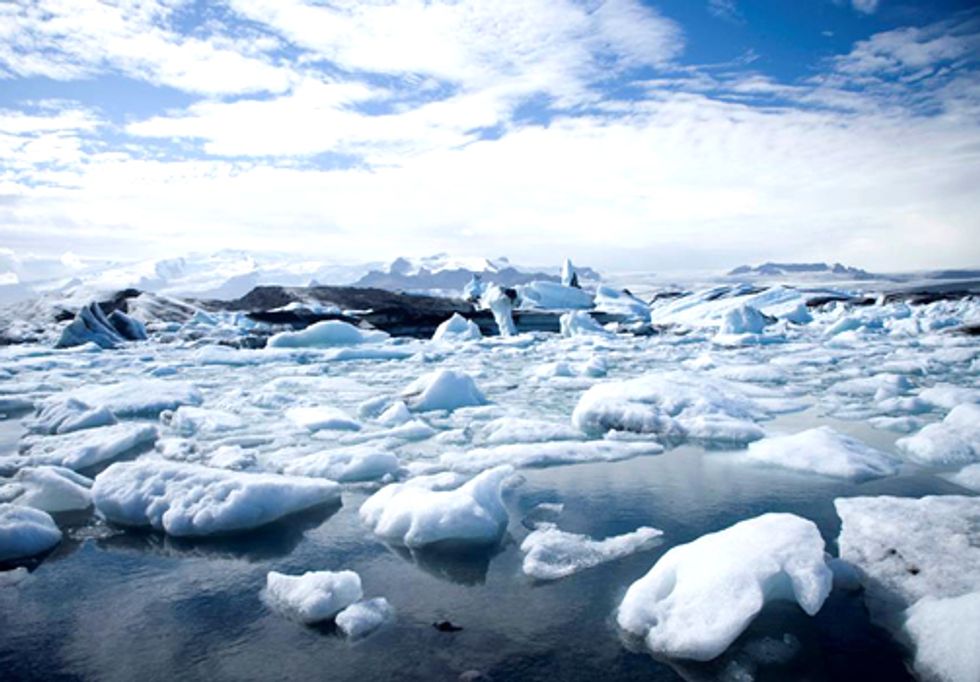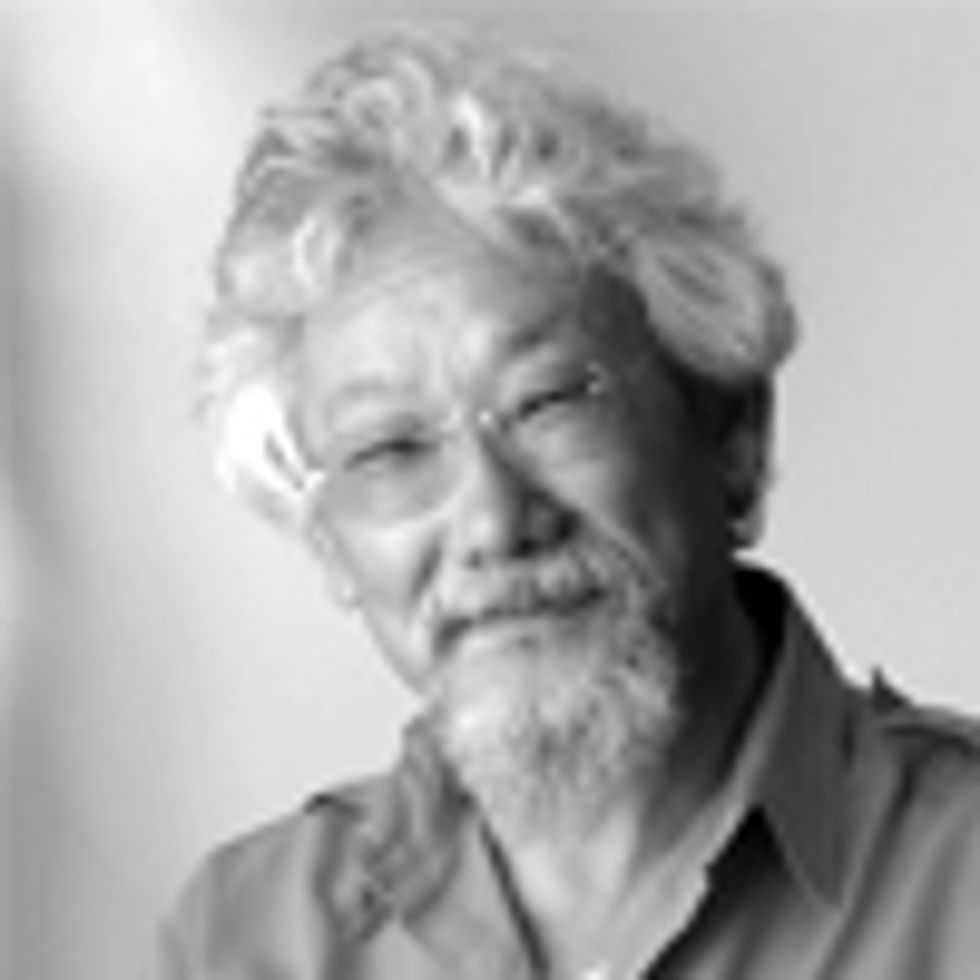 The Arctic may seem like a distant place, just as the most extreme consequences of our wasteful use of fossil fuels may appear to be in some distant future. Both are closer than most of us realize.
 
The Arctic is a focal point for some of the most profound impacts of climate change. One of the world's top ice experts, Peter Wadhams of Cambridge University, calls the situation a "global disaster," suggesting ice is disappearing faster than predicted and could be gone within as few as four years.
 
"The main cause is simply global warming: as the climate has warmed there has been less ice growth during the winter and more ice melt during the summer," he told the U.K.'s Guardian.
 
Over the past 30 years, permanent Arctic sea ice has shrunk to half its previous area and thickness. As it diminishes, global warming accelerates. This is due to a number of factors, including release of the potent greenhouse gas methane trapped under nearby permafrost, and because ice reflects the sun's energy whereas oceans absorb it.
 
With all we know about climate change and what's happening in the Arctic, you'd think our leaders would be marshaling resources to at least slow it down. Instead, industry and governments are eyeing new opportunities to mine Arctic fossil fuels. Factoring in threats to the numerous species of Arctic creatures–including fish, seabirds, marine mammals such as whales and seals, and polar bears–makes such an approach even more incomprehensible.
 
Royal Dutch Shell has been preparing to drill in the Arctic, spending $4.5 billion on operations and lease purchases. But its record shows how risky this is. First, a spill containment dome failed a routine safety test and was crushed by underwater pressure. More recently, a drilling rig, which was being towed to Seattle so Shell could avoid paying some Alaskan taxes, broke free during a storm and ran aground on an island in the Gulf of Alaska. The disastrous BP oil spill in the Gulf of Mexico in 2010 showed how dangerous ocean drilling can be even in relatively calm waters and how bogus the claims of the industry are that it can contain or even clean up a spill.
 
Responding to climate change and vanishing Arctic ice by gearing up to drill for the stuff at the root of the problem is insane. Unfortunately, many fossil fuel companies and governments are engaged in a mad rush to get as much oil and gas out of the ground–no matter how difficult–while there's still a market. The ever-increasing devastation of climate change means we will eventually have to leave much of it where it is–or at the very least, substantially slow the pace of extraction and use the resource more wisely–if we want to survive and be healthy as a species.
 
In Ecuador, knowing that exploiting the country's massive oil reserves will fuel climate change and cause massive environmental destruction in one of the world's most biologically diverse rainforests, leaders are taking a different approach. The government plans to leave oil fields in Yasuni National Park untouched if other countries help compensate for some of the lost revenue. So far only about $300 million has been raised toward the $3.6 billion over 13 years that the government believes would make up for half the oil's value, but the idea is gaining momentum.
 
The Guardian notes the money won't go to government but will be "held in trust funds and administered by the UN Development Programme working with a board made up of indigenous peoples, local communities, academics and others."
 
Ivonne Baki, head of the negotiating committee of the Yasuní-Ishpingo-Tambococha-Tiputini, told the Guardian Ecuador does not want to become overly dependent on oil. "Oil countries are cursed," she said. "Developing countries depend on it so much that they do not develop anything else. It breeds corruption and the poor pay the price."
 
With Arctic ice melting, Australia on fire and increasing droughts, floods and extreme weather throughout the world, it's past time to get serious about global warming. It remains to be seen if a plan like Ecuador's will work, but surely a developed country like Canada can at least learn that wastefully exploiting precious resources as quickly as possible isn't the only option.
Visit EcoWatch's CLIMATE CHANGE page for more related news on this topic.
--------
Written with contributions from David Suzuki Foundation Communications Manager Ian Hanington.
EcoWatch Daily Newsletter
People walk across the bridge near Little Raven Court in downtown Denver. Younger Americans increasingly prefer to live in walkable neighborhoods. Helen H. Richardson / The Denver Post via Getty Images
By David B. Goldstein
Energy efficiency is the cornerstone of any country's plan to fight the climate crisis. It is the cheapest option available, and one that as often as not comes along with other benefits, such as job creation, comfort and compatibility with other key solutions such as renewable energy. This has been recognized by the International Energy Agency (IEA) for at least a decade.
Activists from Extinction Rebellion New York City engaged in nonviolent direct action to confront climate change outside City Hall on April 17, 2019. Erik McGregor / Pacific Press / LightRocket via Getty Images
By Andrea Germanos

Over 500 groups on Monday rolled out an an action plan for the next president's first days of office to address the climate emergency and set the nation on a transformative path towards zero emissions and a just transition in their first days in office.

The Ladakh region of India, pictured above, is a part of the Himalayan mountain region of the upper Indus Valley which is the most vulnerable water tower, according to researchers. Suttipong Sutiratanachai / Moment / Getty Images
Jet stream triggered heat waves could threaten food production in several important breadbaskets, including central North America.
Carl Wycoff /
CC BY 2.0
Researchers have pinpointed a previously underexamined threat to global food production, and they warn it will only get worse as the climate crisis intensifies.

By Jennifer Molidor, PhD
Climate change, habitat loss and pollution are overwhelming our planet. Thankfully, these enormous threats are being met by a bold new wave of environmental activism.