'Climate Change Alarmists' Want to Turn People Gay, Says Religious Right Leader
Nov. 03, 2014 12:58PM EST
Climate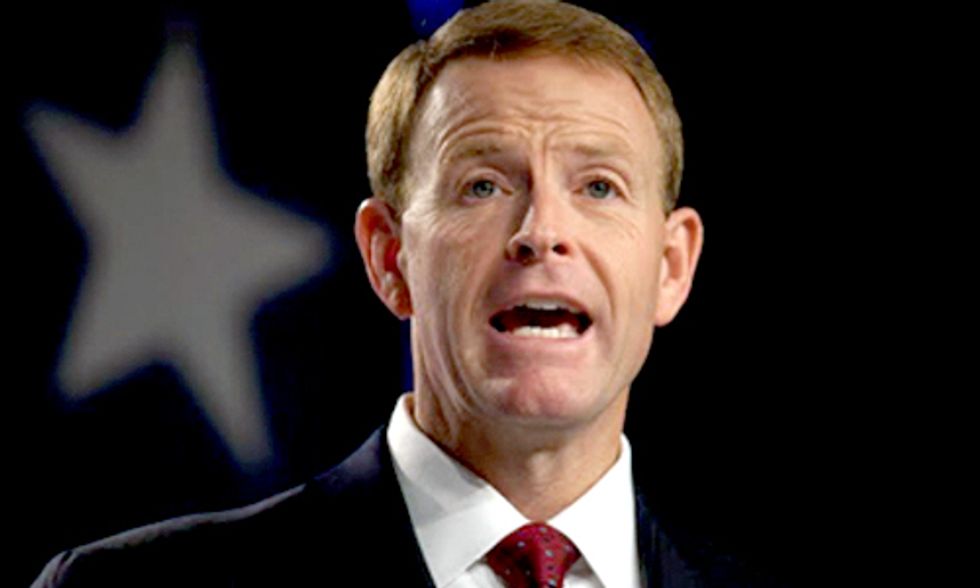 Anti-gay activists are sounding increasingly unhinged as marriage equality sweeps the U.S. Climate deniers are sounding increasingly unhinged as evidence piles up that we've got to do something about the way we're ravaging our planet.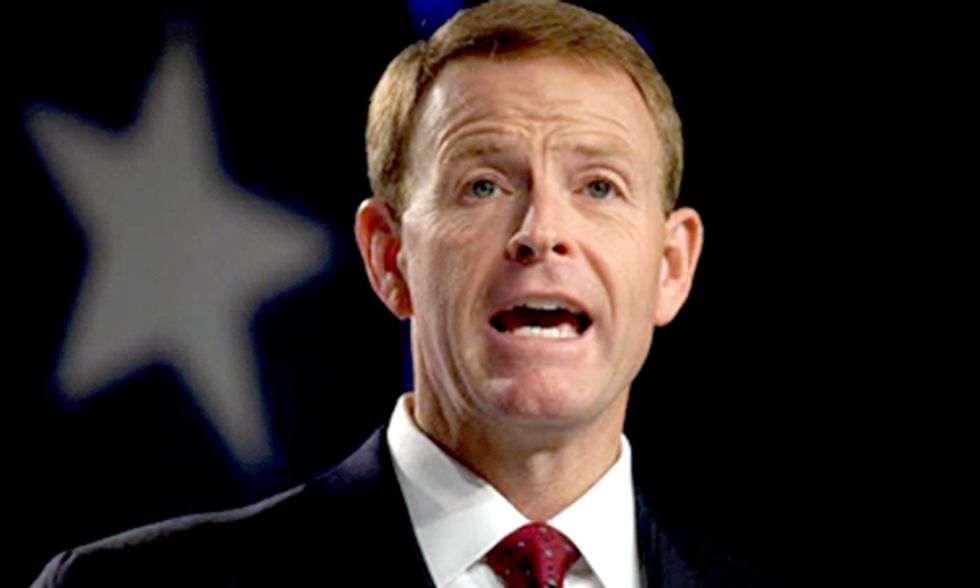 Put them together and what do you have? An epic level of head-scratching conspiracy-mongering emanating from the master of that craft, Family Research Council president Tony Perkins, a man who has been professionally obsessed with LGBT people for years.
According to watchdog group Right Wing Watch, Perkins told a caller to his Washington Watch radio program last week that those who are advocating for action on climate change are behind the push for LGBT rights.
The caller offered him an opening, saying that homosexuality is "promoted" because it doesn't lead to reproduction and that "there's this anti-life agenda, there's a total anti-human, anti-life, human beings are a virus type of mentality."
Perkins took the opportunity to connect that with people working to stem and reverse climate change.
"Climate change alarmists and those who are pushing population control … promote homosexuality," he said. "They deny it but the evidence is there; it's footnoted in my book."
Undoubtedly with references to the Bible, not scientific literature.
It's not Perkins' first waltz at this particular dance. Earlier this year he said on his program,"I remember a few years ago, it might have been Jerry Falwell or Pat Robertson, who made a reference to a hurricane or a storm being an act of God. It's interesting that's how we refer to some of these things in our insurance policies—they were ridiculed, saying 'how dumb can you be?' Well, there's more to back that up than to say what's happening in our environment, our climate, is because of people driving Suburbans or coal-fired power plants."
Those who follow the shenanigans of these high-profile evangelical media figures will probably recall that Robertson and the late Falwell blamed those acts of God on gay people. Robertson most notoriously said back in the late '90s that God would send "hurricanes and other disasters" to smite Florida because DisneyWorld held a Gay Pride Day. Apparently, God wasn't listening to Robertson because that particular year, Florida experienced no hurricanes.
You won't find Perkins' name on the roster of the Evangelical Environmental Network, which believes there is a biblical mandate to care for the Earth. And needless to say, Perkins is an evolution denier as well.
YOU MIGHT ALSO LIKE
Must-See Video: Jon Stewart Tackles Climate Deniers in Congress
Evangelicals Pressure Florida Governor on Climate Change
Hobby Lobby Eco-Fallout: Does Fracking Violate My Religious Freedom?
EcoWatch Daily Newsletter