Climate Change Activist Shatters World Record for Fastest Trip to South Pole
Dec. 27, 2013 10:29AM EST
Climate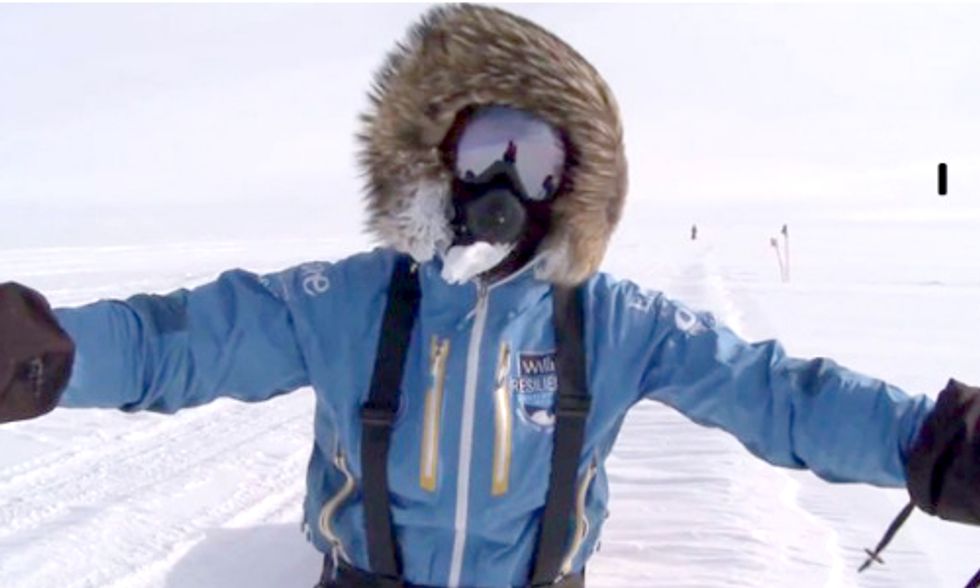 It's official—climate change champion Parker Liautaud has completed the fastest-ever unsupported walk from the edge of Antarctica to the South Pole.
The 19-year-old is also the youngest person to ever reach the North and South Poles.
The 2013 Willis Resilience Expedition—traveled with veteran explorer Doug Stoup to shine a brighter light on climate change advocacy—took 18 days, four hours and 43 minutes. The duo skied about 315 miles for up to 12 hours a day at an average pace of 17.4 miles per day while lugging sleds that weighed in excess of 176 pounds.
The ice, snow and blizzards faced from Dec. 6 to Christmas Eve combined for temperatures that got as low as -50 degrees fahrenheit.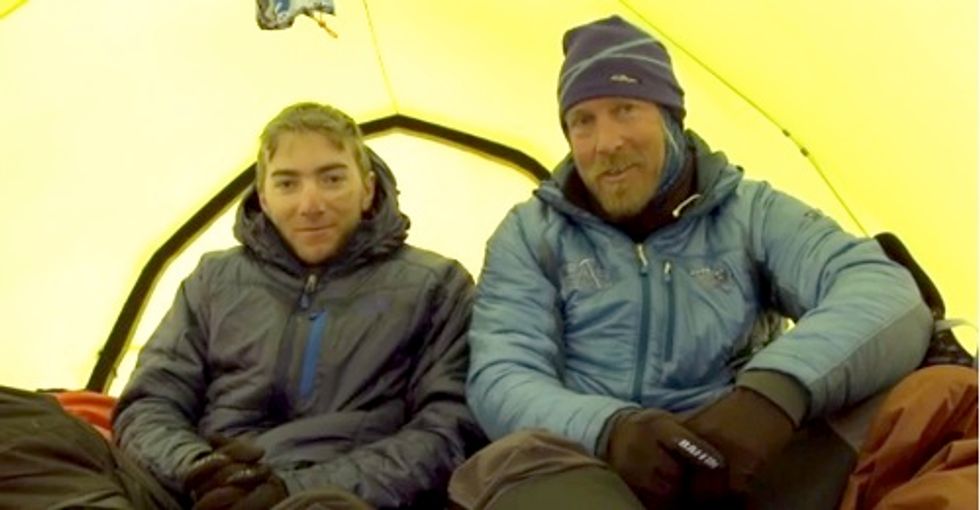 "It's an incredible honor to stand at the South Pole after a successful expedition," Liautaud said, according to the expedition website. "Over the past several weeks, I have learned a lot and am very thankful for the support of the team around me that made this expedition possible.
"I now hope to work with our scientific partners in the next phase of the research from this expedition and continue to contribute to reigniting the dialogue on climate change."
Liautaud and Stoup planned to catch a flight to Punta Arenas, Chile after breaking the record previously held by Norway resident Christian Eide, who took 24 days to complete the mission.
A six-wheel Toyota Hilux served as the communications hub for the expedition, following the two men to film, stream and provide data, but that's about it. The men received no assistance, according to Willis.
"I'm proud to stand next to Parker at the Geographic South Pole after just over 18 days of skiing across Antarctica unsupported," Stoup said. "I'm also proud to be here as an ambassador for climate change." 
Liautaud is a sophomore at Yale University. He has also hiked to the North Pole three times since he turned 15.
He hasn't discussed specific climate-related plans for his return to the U.S., but he began the trip by measuring and transmitting climate data at Leverett Glacier with the pilot model of the ColdFacts-3000BX weather station. He was also an ambassador for One Young World's Wake Up Call campaigned, which the group of young activists used to push for climate change policies in countries like Nepal and Algeria.
"Parker showed remarkable resilience throughout this expedition," Stoup said.
"He is an inspiration for his generation."
Visit EcoWatch's CLIMATE CHANGE page for more related news on this topic.

EcoWatch Daily Newsletter
Related Articles from EcoWatch