This website uses cookies to ensure you get the best experience while browsing it. By clicking 'Got It' you're accepting these terms.
Cleveland Rally to Support Strong Mercury Standards
Nov. 28, 2011 04:06PM EST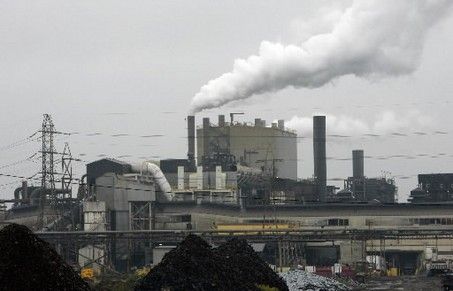 President Barack Obama is facing a December deadline to enact the first-ever federal mercury standards. If he follows through, this would be a major environmental victory with long-lasting effects on the health of Ohioans. This is our last chance to support strong mercury standards and push back against the abuses of big polluters. Ohio's coal plants produce more than 4,208 pounds of airborne mercury a year, ranking second in the country for mercury pollution. It's time for clean air.
Event Details:
What: A community discussion at the Cleveland Public Library followed by a honk-a-thon in Willard Park.
When: Dec. 1 at 11 a.m., honk-a-thon to follow at noon.
Where: Cleveland Public Library, 325 Superior Ave., Cleveland (map) & Willard Park, corner of East 9th St. and Lakeside Ave. E (map)
Experts will be on hand to discuss the dangers of mercury and how the new standards will help save lives. Children are particularly impacted by the destructive health effects of mercury, so we are calling on all parents to help push these protections across the finish line. Bring the kids, too.
If big polluters have their way, these protections will be dead in the water. Join us for this final push.
To register for this event, click here.
For more information, click here or contact Rashay Layman at rashay.layman@sierraclub.org or 614-461-0734 x 307.
EcoWatch Daily Newsletter
Last week, the Peruvian Palm Oil Producers' Association (JUNPALMA) promised to enter into an agreement for sustainable and deforestation-free palm oil production. The promise was secured by the U.S. based National Wildlife Federation (NWF) in collaboration with the local government, growers and the independent conservation organization Sociedad Peruana de Ecodesarrollo.
Pixabay
Leaked documents show that Jair Bolsonaro's government intends to use the Brazilian president's hate speech to isolate minorities living in the Amazon region. The PowerPoint slides, which democraciaAbierta has seen, also reveal plans to implement predatory projects that could have a devastating environmental impact.
XL CATLIN SEAVIEW SURVEY / THE OCEAN AGENCY
Hope may be on the horizon for the world's depleted coral reefs thanks to scientists who successfully reproduced endangered corals in a laboratory setting for the first time, according to Reuters.
Last week we received positive news on the border wall's imminent construction in an Arizona wildlife refuge. The Trump administration delayed construction of the wall through about 60 miles of federal wildlife preserves.
PhotoAlto / Frederic Cirou / Getty Images
Drinking water treated with fluoride during pregnancy may lead to lower IQs in children, a controversial new study has found.
National Institude of Allergy and Infectious Disease
A Greenpeace rally calls for a presidential campaign climate debate on June 12 in Washington, DC. Sarah Silbiger / Getty Images