This website uses cookies to ensure you get the best experience while browsing it. By clicking 'Got It' you're accepting these terms.
Cleaners Hall of Shame Reveals Hidden Hazards
Apr. 23, 2012 03:12PM EST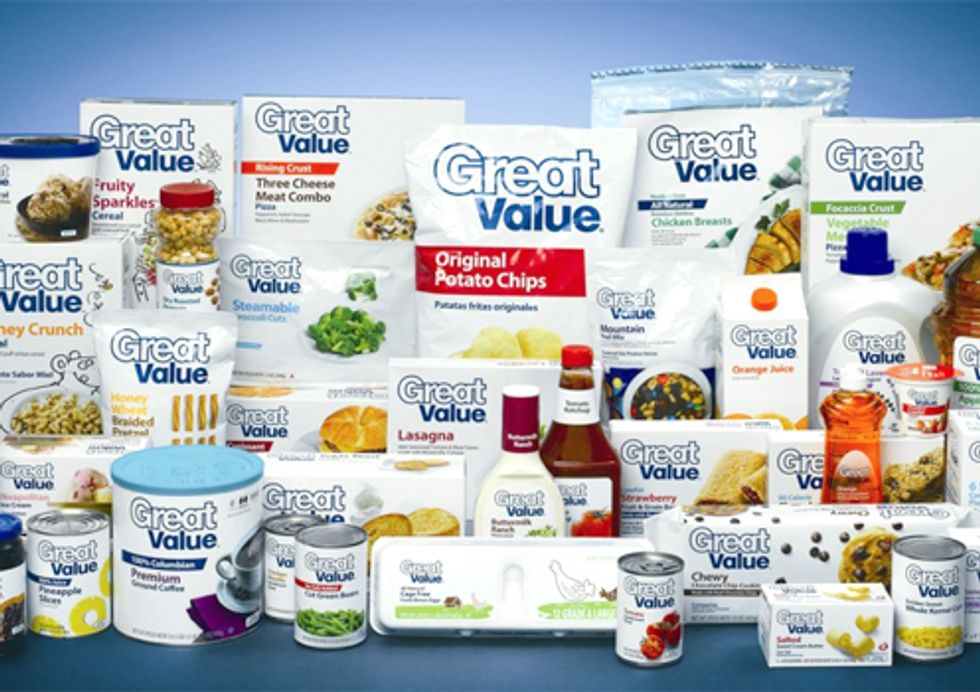 The Environmental Working Group (EWG) Cleaners Hall of Shame unearths compelling evidence that common household cleaners, including some hyped as "safe" or "natural," can inflict serious harm on unwary users.
Many present severe risks to children who may ingest or spill them or breathe their fumes.
"Cleaning your home can come at a high price—cancer-causing chemicals in the air, an asthma attack from fumes or seriousskin burns from an accidental spill," said Jane Houlihan, EWG senior vice president for research and co-author of the EWG Cleaners Hall of Shame. "Almost any ingredient is legal and almost none of them are labeled, leaving families at risk. Our Hall of Shame products don't belong in the home."
The EWG Cleaners Hall of Shame is excerpted from the comprehensive EWG Cleaners Database project, due for publication in fall 2012.
EWG's research has turned up products loaded with toxic compounds banned in some countries. Some ingredients are known to cause cancer, blindness, asthma and other serious conditions. Others are greenwashed, meaning that they are not, as their ad hype claims, environmentally benign. Still more hide the facts about their formulations behind vague terms like "fragrance."
Among the worst offenders:
Mop & Glo Multi-Surface Floor Cleaner contains methoxydiglycol (DEGME), which is "suspected of damaging the unborn child" by the United Nations Economic Commission for Europe. DEGME levels in this product are up to 15 times higher than allowed in the European Union.
Tarn-X tarnish remover contains up to 7 percent thiourea, which is categorized as a carcinogen by the state of California. The National Toxicology Program, an interagency federal group, says that thiourea is "reasonably anticipated to be a human carcinogen."
Simple Green Concentrated All-Purpose Cleaner claims to be "non-toxic" but contains 2-butoxyethanol, a solvent absorbed through the skin that irritates eyes and may damage red blood cells. This concentrated product is sold in a ready-to-use spray bottle despite instructions to dilute, even for heavy cleaning.
Mystery mixtures such as Target's Up & Up and Walmart's Great Value brands, whose product labels offer little or no ingredient information.
Other products cited for hidden hazards:
Conventional oven cleaners with sodium or potassium hydroxide that can burn skin, lungs and eyes.
Spray cleaners with quaternary ammonium compounds or ethanolamine, chemicals that can trigger asthma attacks and can cause new cases of the disease in people who are asthma-free.
Though many Americans assume that government bodies oversee the safety of the multi-billion-dollar household cleaning products industry, it is largely unregulated.
The EWG Cleaners Database aims to fill this information gap in order to give people straight facts developed by independent scientists. Now under construction, this ground-breaking initiative aims to uncover the truth about toxic chemicals in common household products on the American market and to empower consumers to make smart choices. Its publication will mark the first comprehensive independent scientific analysis of toxic chemicals in more than 2,000 cleaning products and 200 brands.
The EWG Cleaners Hall of Shame offers tips to consumers to help them avoid the most hazardous products and find safer alternatives.
For more information, click here.
EcoWatch Daily Newsletter
The first day of the Strike WEF march on Davos on Jan. 18, 2020 near Davos, Switzerland. The activists want climate justice and think the WEF is for the world's richest and political elite only. Kristian Buus / In Pictures via Getty Images
By Ashutosh Pandey
Teenage climate activist Greta Thunberg is returning to the Swiss ski resort of Davos for the 2020 World Economic Forum with a strong and clear message: put an end to the fossil fuel "madness."

Protesters attend a rally outside the U.S. Supreme Court held by the group Our Children's Trust Oct. 29, 2018 in Washington, DC. The group and the plaintiffs have vowed to keep fighting and to ask the full Ninth Circuit to review Friday's decision to toss the lawsuit. Win McNamee / Getty Images
The land around Red Knoll near Kanab, UT that could have been razed for a frac sand mine. Tara Lohan
By Tara Lohan
A sign at the north end of Kanab, Utah, proclaims the town of 4,300 to be "The Greatest Earth on Show."
A worker sorts out plastic bottles for recycling in Dong Xiao Kou village. China also announced Sunday that it would work to promote the use of recycled plastics. FRED DUFOUR / AFP via Getty Images
Catherine Flessen / Flickr / CC BY-NC-ND 2.0
Non-perishable foods, such as canned goods and dried fruit, have a long shelf life and don't require refrigeration to keep them from spoiling. Instead, they can be stored at room temperature, such as in a pantry or cabinet.