This website uses cookies to ensure you get the best experience while browsing it. By clicking 'Got It' you're accepting these terms.
Cleaners Hall of Shame Reveals Hidden Hazards
Apr. 23, 2012 03:12PM EST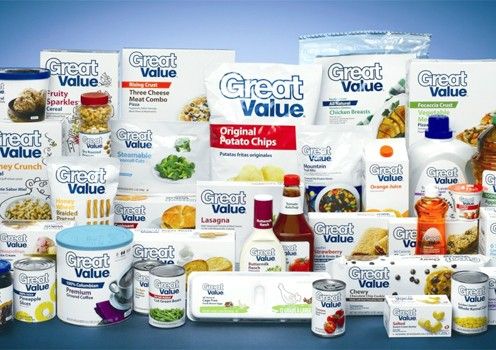 The Environmental Working Group (EWG) Cleaners Hall of Shame unearths compelling evidence that common household cleaners, including some hyped as "safe" or "natural," can inflict serious harm on unwary users.
Many present severe risks to children who may ingest or spill them or breathe their fumes.
"Cleaning your home can come at a high price—cancer-causing chemicals in the air, an asthma attack from fumes or seriousskin burns from an accidental spill," said Jane Houlihan, EWG senior vice president for research and co-author of the EWG Cleaners Hall of Shame. "Almost any ingredient is legal and almost none of them are labeled, leaving families at risk. Our Hall of Shame products don't belong in the home."
The EWG Cleaners Hall of Shame is excerpted from the comprehensive EWG Cleaners Database project, due for publication in fall 2012.
EWG's research has turned up products loaded with toxic compounds banned in some countries. Some ingredients are known to cause cancer, blindness, asthma and other serious conditions. Others are greenwashed, meaning that they are not, as their ad hype claims, environmentally benign. Still more hide the facts about their formulations behind vague terms like "fragrance."
Among the worst offenders:
Mop & Glo Multi-Surface Floor Cleaner contains methoxydiglycol (DEGME), which is "suspected of damaging the unborn child" by the United Nations Economic Commission for Europe. DEGME levels in this product are up to 15 times higher than allowed in the European Union.
Tarn-X tarnish remover contains up to 7 percent thiourea, which is categorized as a carcinogen by the state of California. The National Toxicology Program, an interagency federal group, says that thiourea is "reasonably anticipated to be a human carcinogen."
Simple Green Concentrated All-Purpose Cleaner claims to be "non-toxic" but contains 2-butoxyethanol, a solvent absorbed through the skin that irritates eyes and may damage red blood cells. This concentrated product is sold in a ready-to-use spray bottle despite instructions to dilute, even for heavy cleaning.
Mystery mixtures such as Target's Up & Up and Walmart's Great Value brands, whose product labels offer little or no ingredient information.
Other products cited for hidden hazards:
Conventional oven cleaners with sodium or potassium hydroxide that can burn skin, lungs and eyes.
Spray cleaners with quaternary ammonium compounds or ethanolamine, chemicals that can trigger asthma attacks and can cause new cases of the disease in people who are asthma-free.
Though many Americans assume that government bodies oversee the safety of the multi-billion-dollar household cleaning products industry, it is largely unregulated.
The EWG Cleaners Database aims to fill this information gap in order to give people straight facts developed by independent scientists. Now under construction, this ground-breaking initiative aims to uncover the truth about toxic chemicals in common household products on the American market and to empower consumers to make smart choices. Its publication will mark the first comprehensive independent scientific analysis of toxic chemicals in more than 2,000 cleaning products and 200 brands.
The EWG Cleaners Hall of Shame offers tips to consumers to help them avoid the most hazardous products and find safer alternatives.
For more information, click here.
EcoWatch Daily Newsletter
A worker in California sprays pesticides on strawberries, one of the crops on which chlorpyrifos is used. Paul Grebliunas / The Image Bank / Getty Images Plus
Conservationists estimate the orange-fronted parakeet population has likely doubled. Department of Conservation
Up until 25 years ago, New Zealand's orange-fronted parakeet, or kākāriki karaka, was believed to be extinct. Now, it's having one of its best breeding seasons in decades, NPR reported Thursday.
Golde Wallingford submitted this photo of "Pure Joy" to EcoWatch's first photo contest. Golde Wallingford
EcoWatch is pleased to announce our third photo contest!

Pexels
The world's population will hit 10 billion in just 30 years and all of those people need to eat. To feed that many humans with the resources Earth has, we will have to cut down the amount of beef we eat, according to a new report by the World Resources Institute.
Beachgoers enjoying a pleasant evening on Georgia's St. Simons Island rushed into the water, despite warnings of sharks, to rescue dozens of short-finned pilot whales that washed ashore on Tuesday evening, according to the New York Times.
Six Extinction Rebellion protesters were arrested as they blocked off corporations in the UK. The group had increased their actions to week-long nationwide protests.
Sari Goodfriend
By Courtney Lindwall
Across the world, tens of thousands of young people are taking to the streets to protest climate inaction. And at the historic Apollo Theater in Harlem last month, more than a dozen of them took to the stage.
Pumpjacks on Lost Hills Oil Field in California. Arne Hückelheim, Wikimedia Commons
By Julia Conley
A national conservation group revealed Wednesday that President Donald Trump's drilling leases on public lands could lead to the release of more carbon emissions than the European Union contributes in an entire year.