This website uses cookies to ensure you get the best experience while browsing it. By clicking 'Got It' you're accepting these terms.
Cleaners Hall of Shame Reveals Hidden Hazards
Apr. 23, 2012 03:12PM EST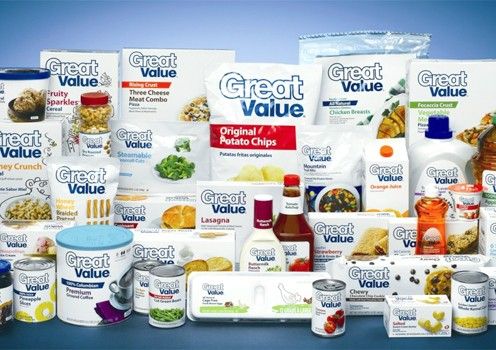 The Environmental Working Group (EWG) Cleaners Hall of Shame unearths compelling evidence that common household cleaners, including some hyped as "safe" or "natural," can inflict serious harm on unwary users.
Many present severe risks to children who may ingest or spill them or breathe their fumes.
"Cleaning your home can come at a high price—cancer-causing chemicals in the air, an asthma attack from fumes or seriousskin burns from an accidental spill," said Jane Houlihan, EWG senior vice president for research and co-author of the EWG Cleaners Hall of Shame. "Almost any ingredient is legal and almost none of them are labeled, leaving families at risk. Our Hall of Shame products don't belong in the home."
The EWG Cleaners Hall of Shame is excerpted from the comprehensive EWG Cleaners Database project, due for publication in fall 2012.
EWG's research has turned up products loaded with toxic compounds banned in some countries. Some ingredients are known to cause cancer, blindness, asthma and other serious conditions. Others are greenwashed, meaning that they are not, as their ad hype claims, environmentally benign. Still more hide the facts about their formulations behind vague terms like "fragrance."
Among the worst offenders:
Mop & Glo Multi-Surface Floor Cleaner contains methoxydiglycol (DEGME), which is "suspected of damaging the unborn child" by the United Nations Economic Commission for Europe. DEGME levels in this product are up to 15 times higher than allowed in the European Union.
Tarn-X tarnish remover contains up to 7 percent thiourea, which is categorized as a carcinogen by the state of California. The National Toxicology Program, an interagency federal group, says that thiourea is "reasonably anticipated to be a human carcinogen."
Simple Green Concentrated All-Purpose Cleaner claims to be "non-toxic" but contains 2-butoxyethanol, a solvent absorbed through the skin that irritates eyes and may damage red blood cells. This concentrated product is sold in a ready-to-use spray bottle despite instructions to dilute, even for heavy cleaning.
Mystery mixtures such as Target's Up & Up and Walmart's Great Value brands, whose product labels offer little or no ingredient information.
Other products cited for hidden hazards:
Conventional oven cleaners with sodium or potassium hydroxide that can burn skin, lungs and eyes.
Spray cleaners with quaternary ammonium compounds or ethanolamine, chemicals that can trigger asthma attacks and can cause new cases of the disease in people who are asthma-free.
Though many Americans assume that government bodies oversee the safety of the multi-billion-dollar household cleaning products industry, it is largely unregulated.
The EWG Cleaners Database aims to fill this information gap in order to give people straight facts developed by independent scientists. Now under construction, this ground-breaking initiative aims to uncover the truth about toxic chemicals in common household products on the American market and to empower consumers to make smart choices. Its publication will mark the first comprehensive independent scientific analysis of toxic chemicals in more than 2,000 cleaning products and 200 brands.
The EWG Cleaners Hall of Shame offers tips to consumers to help them avoid the most hazardous products and find safer alternatives.
For more information, click here.
EcoWatch Daily Newsletter
A fracking well looms over a residential area of Liberty, Colorado on Aug. 19.
WildEarth Guardians / Flickr
Pope Francis flanked by representatives of the Amazon Rainforest's ethnic groups and catholic prelates march in procession during the opening of the Special Assembly of the Synod of Bishops for the Pan-Amazon Region at The Vatican on Oct. 07 in Vatican City, Vatican. Alessandra Benedetti / Corbis News / Getty Images
The Catholic Church "hears the cry" of the Amazon and its peoples. That's the message Pope Francis hopes to send at the Synod of the Amazon, a three-week meeting at the Vatican that ends Oct. 27.
The crowd appears to attack a protestor in a video shared on Twitter by ITV journalist Mahatir Pasha.
VOA News /
Youtube screenshot
Some London commuters had a violent reaction Thursday morning when Extinction Rebellion protestors attempted to disrupt train service during rush hour.
Some fruit drinks may appear to be healthier, but many can have high levels of added sugars. d3sign / Moment / Getty Images
By Kristen Fischer
Though the science has shown sugary drinks are not healthy for children, fruit drinks and similar beverages accounted for more than half of all children's drink sales in 2018, according to a new report.

Donald Trump attends the opening of Red Tiger Golf Course at Trump National Doral on Jan. 12, 2015 in Doral, Florida. Johnny Louis / FilmMagic
Acting White House Chief of Staff Mick Mulvaney made two controversial announcements about the 2020 Group of Seven (G7) summit: it will be hosted at one of President Donald Trump's golf resorts in Miami and it won't feature any discussion of the climate crisis.
Farms with just one or a handful of different crops encourage fewer species of pollinating and pest-controlling insects to linger, ultimately winnowing away crop yields, according to a new study.
Up to half of the detrimental impacts of the "landscape simplification" that monocropping entails come as a result of a diminished mix of ecosystem service-providing insects, a team of scientists reported Oct. 16 in the journal Science Advances.
Monocrop palm oil plantation Honduras.
​SHARE Foundation / Flickr / CC BY-NC 2.0​
"Our study shows that biodiversity is essential to ensure the provision of ecosystem services and to maintain a high and stable agricultural production," Matteo Dainese, the study's lead author and a biologist at Eurac Research in Bolzano, Italy, said in a statement.

It stands to reason that, with declines in the sheer numbers of insects that ferry pollen from plant to plant and keep crop-eating pests under control, these services will wane as well. But until now, it hasn't been clear how monocultures affect the number and mix of these species or how crop yields might change as a result.
Aiming to solve these questions, Dainese and his colleagues pulled together data from 89 studies cutting across a variety of landscapes, from the tropics of Asia and Africa to the higher latitudes of northern Europe. They tabulated the number of pollinating and pest-controlling insects at these sites — both the absolute number of individuals and the number of species — along with an assessment of the ecosystem services the insects provided.
In almost all of the studies they looked at, the team found that a more diverse pool of these species translated into more pollination and greater pest control. They also showed that simplified landscapes supported fewer species of service-providing insects, which ultimately led to lower crop yields.
The researchers also looked at a third measure of the makeup of insect populations — what they called "evenness." In natural ecosystems, a handful of dominant species with many more individuals typically live alongside a higher number of rarer species. The team found as landscapes became less diverse, dominant species numbers dwindled and rare species gained ground. This resulting, more equitable mix led to less pollination (though it didn't end up affecting pest control).
"Our study provides strong empirical support for the potential benefits of new pathways to sustainable agriculture that aim to reconcile the protection of biodiversity and the production of food for increasing human populations," Ingolf Steffan-Dewenter, one of the study's authors and an animal ecologist at the University of Würzburg in Germany, said in the statement.
The scientists figure that the richness of pollinator species explains around a third of the harmful impacts of less diverse landscapes, while the richness of pest-controlling species accounts for about half of the same measure. In their view, the results of their research point to the need to protect biodiversity on and around crops in an uncertain future.
"Under future conditions with ongoing global change and more frequent extreme climate events, the value of farmland biodiversity ensuring resilience against environmental disturbances will become even more important," Steffan-Dewenter said.
Reposted with permission from our media associate Mongabay.
From Your Site Articles
Related Articles Around the Web
View of an Ivorian cleared forest at the edge of the 35.000 hectares Peko Mont National Park on Oct. 8, 2016. The Mont Péko National Park is located in the west of Ivory Coast where the forest officers fight with illegal immigrants to protect an exceptional flora and fauna, espacially dwarf elephants. SIA KAMBOU / AFP / Getty Images
Ivory Coast's rainforests have been decimated by cocoa production and what is left is put in peril by a new law that will remove legal protections for thousands of square miles of forests, according to The Guardian.
The Apusiaajik Glacier, as seen from Kulusuk village in East Greenland. Like most glaciers in Greenland, it's retreating rapidly, changing the local landscape year by year. Photo credit: Karin Kirk
By Karin Kirk
Greenland had quite the summer. It rose from peaceful obscurity to global headliner as ice melted so swiftly and massively that many were left grasping for adjectives. Then, Greenland's profile was further boosted, albeit not to its delight, when President Trump expressed interest in buying it, only to be summarily dismissed by the Danish prime minister.
During that time I happened to be in East Greenland, both as an observer of the stark effects of climate change and as a witness to local dialogue about presidential real estate aspirations, polar bear migrations and Greenland's sudden emergence as a trending topic.