This website uses cookies to ensure you get the best experience while browsing it. By clicking 'Got It' you're accepting these terms.
Clean Energy Breakthrough Uses Sun to Create Solar Materials
Apr. 04, 2014 11:51AM EST
Renewable Energy
In a recent advance in solar energy, researchers have discovered a way to tap the sun not only as a source of power, but also to directly produce the solar energy materials that make this possible.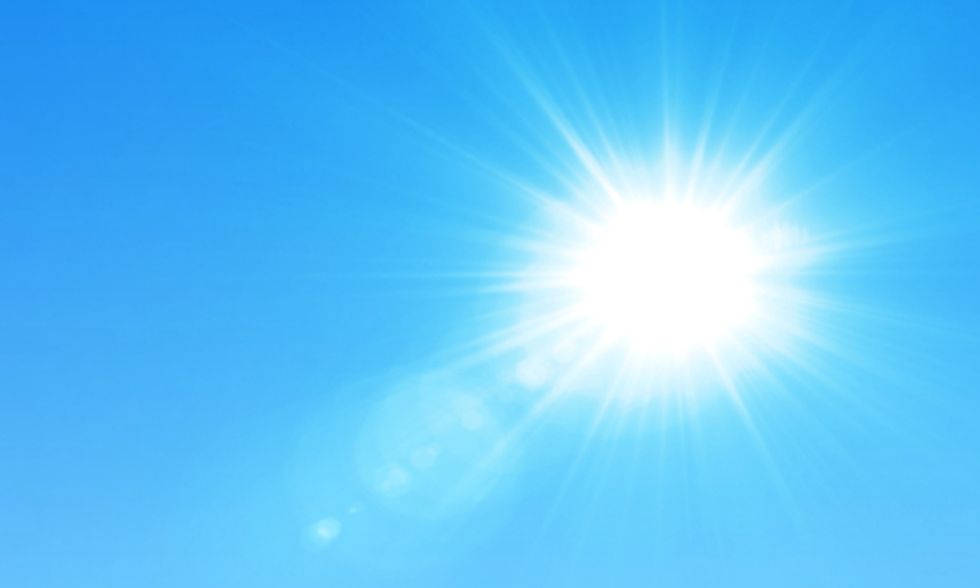 Photo courtesy of Shutterstock
This breakthrough by chemical engineers at Oregon State University could soon reduce the cost of solar energy, speed production processes, use environmentally benign materials and make the sun almost a "one-stop shop" that produces both the materials for solar devices and the eternal energy to power them.
The findings were published in RSC Advances, a journal of the Royal Society of Chemistry, in work supported by the National Science Foundation.
"This approach should work and is very environmentally conscious," said Chih-Hung Chang, a professor of chemical engineering at Oregon State University, and lead author on the study.
"Several aspects of this system should continue to reduce the cost of solar energy, and when widely used, our carbon footprint," Chang said. "It could produce solar energy materials anywhere there's an adequate solar resource, and in this chemical manufacturing process, there would be zero energy impact."
The work is based on the use of a "continuous flow" microreactor to produce nanoparticle inks that make solar cells by printing. Existing approaches based mostly on batch operations are more time-consuming and costly.
In this process, simulated sunlight is focused on the solar microreactor to rapidly heat it, while allowing precise control of temperature to aid the quality of the finished product. The light in these experiments was produced artificially, but the process could be done with direct sunlight, and at a fraction of the cost of current approaches.
"Our system can synthesize solar energy materials in minutes compared to other processes that might take 30 minutes to two hours," Chang said. "This gain in operation speed can lower cost."
In these experiments, the solar materials were made with copper indium diselenide, but to lower material costs it might also be possible to use a compound such as copper zinc tin sulfide, Chang said. And to make the process something that could work 24 hours a day, sunlight might initially be used to create molten salts that could later be used as an energy source for the manufacturing. This could provide more precise control of the processing temperature needed to create the solar energy materials.
State-of-the-art chalcogenide-based, thin film solar cells have already reached a fairly high solar energy conversion efficiency of about 20 percent in the laboratory, researchers said, while costing less than silicon technology. Further improvements in efficiency should be possible, they said.
Another advantage of these thin-film approaches to solar energy is that the solar absorbing layers are, in fact, very thin—about 1-2 microns, instead of the 50-100 microns of more conventional silicon cells. This could ease the incorporation of solar energy into structures, by coating thin films onto windows, roof shingles or other possibilities.
Additional support for this work was provided by the Oregon Nanoscience and Microtechnologies Institute and the Oregon Built Environment and Sustainable Technologies Center.
--------
YOU MIGHT ALSO LIKE
The Solar Technology That Could Solve California's Water Problem
Bill Gates-Funded Solar Toilet Converts Feces Into Soil Stabilizer
--------
EcoWatch Daily Newsletter
Bernie Sanders announces he is suspending his campaign via a livestream Wednesday.
berniesanders.com
via Getty Images
The Ernest N. Morial Convention Center in New Orleans, Louisiana has been converted to a 1,000-bed field hospital for coronavirus patients to alleviate stress on local hospitals. Chris Graythen / Getty Images
An area in Louisiana whose predominantly black and brown residents are hard-hit by health problems from industry overdevelopment is experiencing one of the highest death rates from coronavirus of any county in the United States.
A woman lies in bed with the flu. marka/Universal Images Group via Getty Images
A central player in the fight against the novel coronavirus is our immune system. It protects us against the invader and can even be helpful for its therapy. But sometimes it can turn against us.
Several flower species, including the orchid, can recover quickly from severe injury, scientists have found. cunfek / iStock / Getty Images Plus
Calling someone a delicate flower may not sting like it used to, according to new research. Scientists have found that many delicate flowers are actually remarkably hearty and able to bounce back from severe injury.
A Boeing 727 flies over approach lights with a trail of black-smoke from the engines on April 9, 2018. aviation-images.com / Universal Images Group via Getty Images
With global air travel at a near standstill, the airline industry is looking to rewrite the rules it agreed to tackle global emissions. The Guardian reports that the airline is billing it as a matter of survival, while environmental activists are accusing the industry of trying to dodge their obligations.