This website uses cookies to ensure you get the best experience while browsing it. By clicking 'Got It' you're accepting these terms.
Clean Air Act Under Attack: House to Vote This Week
Jun. 08, 2016 01:01PM EST
Politics
By Ellen Webb and Julie Moon, Center for Environmental Health
The U.S. House of Representatives is voting this week on the latest attempt to stifle the Clean Air Act: H.R. 4775, the so-called "Ozone Standards Implementation Act."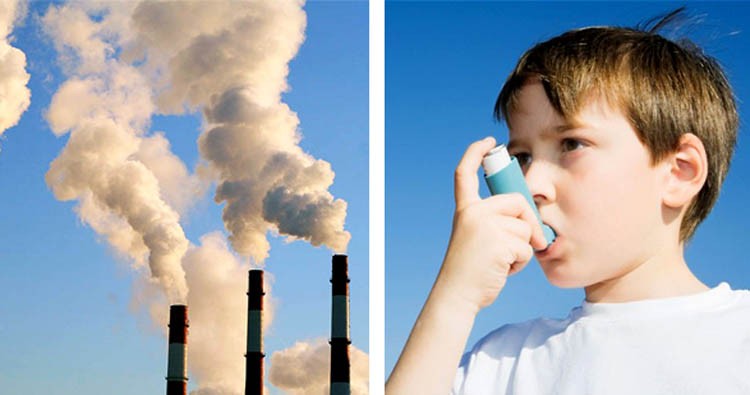 In direct contrast to its title, the bill threatens to restrict implementation of the U.S. Environmental Protection Agency's (EPA) newest standards for ozone and other "criteria" pollutants supposed to be protected by the National Ambient Air Quality Standards (NAQQS): nitrogen oxides, sulfur dioxide, carbon monoxide, particulate matter and lead. As criteria pollutants are both the most common air pollutants in the U.S. and considered harmful to human and environmental health, it is clear that passing H.R. 4775 into law will jeopardize public and environmental health.
The bill proposes to dismantle the Clean Air Act systematically: by imposing a two-fold delay of the time in which the EPA is required to review national health standards for ozone and other harmful pollutants (from 5 to 10 years); by imposing an additional delay on the time states have to publicize healthy and unhealthy areas of pollution (and subsequently adopt and implement cleanup standards) from one to eight years; by allowing corporations that apply for permits to pollute at levels beyond national health standards; by imposing considerations of cost and "technological feasibility" in the process of setting NAAQs, which has historically only considered medical and public health data.
Each of these measures—and the bill lists more—undermine the fundamental purpose of the Clean Air Act. The delays in statutory deadlines mean longer delays in practice and delaying implementation of science-based emission standards means that more Americans will suffer from pollution for longer. Forcing a consideration of cost and "technological feasibility" dismisses the fact that costs have no bearing on what is safe and unsafe and thus should not influence on the process of determining safety thresholds for exposure to pollutants.
Human and environmental health advocates have refused to stay silent on such a dangerous bill. In April, 13 major environment, science and health advocacy groups including the Physicians for Social Responsibility, Natural Resources Defense Council and Union for Concerned Scientists signed a letter condemning the bill as "one of the most irresponsible compilations of attacks on Clean Air Act health standards ever to be introduced in Congress. If this bill were to become law, it would be very detrimental for our nation's air quality, public health and Americans' right to clean, safe air ... It eliminates Americans' 46-year right to healthy air based on medical science and substitutes a process in which politics and profits will dictate acceptable air quality. The bill delays life-saving health standards that already are years overdue."
Fundamentally, the bill seems to be completely disregarding the growing number of studies publicizing the health risks of exposure to ozone and other criteria pollutants. In direct backlash to a more health protective, lowered ozone emission standard of 60ppb proposed by the EPA in 2015, section 3(a)(2) of H.R. 4775 singles out the pollutant and prohibits the EPA from proposing new standards before 2025. In other words, the bill seeks to not only ignore ozone standards recommended by health experts but also delay additional suggestions for a decade.
Yet we now know that ozone is not only harmful to the environment (it degrades habitats and decreases biodiversity by interfering with photosynthesis), but also human health. Last month, the Center for Environmental Health's paper on the respiratory health impacts of pollutants from unconventional oil and gas (UOG) operations reported that ozone pollution has been linked with major respiratory health problems ranging from coughing and wheezing to pulmonary infection and severe asthmatic exacerbations.
Our review found that, alongside other criteria pollutants in threat of deregulation by H.R. 4775 and associated with UOG like particulate matter, ozone is associated with: 1. Reduced lung and pulmonary function; 2. Increased susceptibility to lung infection and decreased immunity and 3. the induction of asthma (the third leading cause of hospitalization among children under 15 years). The latter respiratory health impact—asthma—is particularly concerning, since, asthma is not merely a health burden but also a socioeconomic one: asthma is also a leading cause of school absenteeism. One study estimated that if ozone standards were tightened, total school absences would be reduced by about 1 million. Further, the direct (treatment) and indirect (lost days of productivity) for treating asthma in the U.S. has been estimated to be $56 billion.
In ignoring the known human and environmental health risks of unmitigated criteria pollutant emissions, the so-called "Ozone Standards Implementation Act" threatens to subvert the Clean Air Act of 1970, this country's greatest means of protecting all Americans' right to breathe healthy air.
YOU MIGHT ALSO LIKE
Atmospheric CO2 Reaches New High, Arctic Ice Shrinks to New Low
India's Prime Minister Modi Joins Obama in Redoubling Pledge to Act on Climate Change
'Free Trade' Will Kill Progress on Climate Change, 450 Groups Warn Congress
Chemical Safety Reform Bill Headed to Obama's Desk Lets Down Women With and at Risk of Breast Cancer
EcoWatch Daily Newsletter
Two Sherpa descending from Everest Base Camp, Himalayas, Khumbu, Nepal. Joel Addams / Aurora Photos / Getty Images
Climate change is having a grizzly effect on Mount Everest as melting snow and glaciers reveal some of the bodies of climbers who died trying to scale the world's highest peak.
Navajo Generating Station, Arizona. Wolfgang Moroder / Wikimedia / CC BY-SA 3.0
The Navajo Nation have decided to stop pursuing the acquisition of a beleaguered coal-fired power plant in Arizona, locking in the plant to be taken offline and its associated coal mine to close later this year.
A Navajo Nation Council committee voted 11-9 last week to stop pursuing the purchase of the 2,250-megawatt Navajo Generating Station, which with the Kayenta coal mine provides more than 800 jobs to primarily Navajo and Hopi workers as well as tribal royalties.
A coalition of utilities that own the plant said in 2017 it would cease operations due to increased economic pressure, and the plant's future has proved a flash point for national and regional energy policy and raised larger questions on how Native communities will handle ties to fossil fuel industries as the economy changes.
For a deeper dive:
Arizona Republic, Indian Country Today, AP, WOKV, Farmington Daily Times
For more climate change and clean energy news, you can follow Climate Nexus on Twitter and Facebook, and sign up for daily Hot News.
Related Articles Around the Web
Sir David Attenborough opens Woodberry Wetlands on April 30, 2016 in London, United Kingdom. Danny Martindale / WireImage
An extended version of the Fuxing bullet train at the China National Railway Test Center on Oct. 15, 2018 in Beijing, China. VCG / VCG via Getty Images
By Jeff Turrentine
Is it just us?
Other countries don't seem to have a problem getting their high-speed rail systems on track. This superfast, fuel-efficient form of mass transit is wildly popular throughout Asia and the European Union. Japan's sleek Shinkansen line, the busiest high-speed rail system in the world, carries an estimated 420,000 riders every weekday. In China, the new Fuxing Hao bullet train now hurries more than 100 million passengers a year between Beijing and Shanghai at a top speed of 218 miles an hour, allowing its riders to make the trip of 775 miles — roughly the distance from New York City to Chicago — in about four and a half hours. Spain, Germany and France together have more than 4,500 miles of track dedicated to high-speed rail, over which more than 150 million passengers travel annually.
Ocean Heroes Bootcamp
By Coda Christopherson (11) and Lea Eiders (15)
Growing up in a plastic-free home, I was sheltered from the plastic waste crisis. I (Coda) went to a very progressive school that had vegan lunch items, farm animals and ran on solar power. My mom produces zero-waste events and my dad is a sailor, so we're very passionate about the ocean. When I was nine years old, we moved back to Manhattan Beach, California and I started 3rd grade in a public school. This was the first time I really understood that plastic-free living is not the norm; single-use plastics were everywhere, especially in the cafeteria. Once I recognized this problem, I knew I had to make a difference.
A major California avocado producer issued a voluntary recall of the popular fruit over concerns they could be contaminated with Listeria monocytogenes, USA Today reported.
Henry Avocado issued the recall Saturday after a routine government inspection at its California packing facility turned up positive test results for the bacteria on "environmental samples," the company said in a statement. No illnesses have been reported.
Acting Secretary David Bernhardt visited Watson Hopper Inc., a manufacturer of rigs and oil drilling equipment in Hobbs, New Mexico on Feb. 6, 2019.
Tami A. Heilemann / DOI
Oil executives gathered for a conference laughed about their "unprecedented" access to Trump administration officials, according to a recording obtained by Reveal from the Center for Investigative Reporting.
In the recording, taken at a June 2017 meeting of the Independent Petroleum Association of America (IPAA) at a Ritz-Carlton in Southern California, members expressed excitement about one official in particular: David Bernhardt, who had been nominated that April to be deputy secretary at the Department of Interior (DOI). Bernhardt would be confirmed the following month.
"We know him very well, and we have direct access to him, have conversations with him about issues ranging from federal land access to endangered species, to a lot of issues," IPAA political director Dan Naatz said in the recording.