Citizens Criticize Leaders for Drinking TransCanada's Kool-Aid
Nov. 23, 2011 10:32AM EST
Energy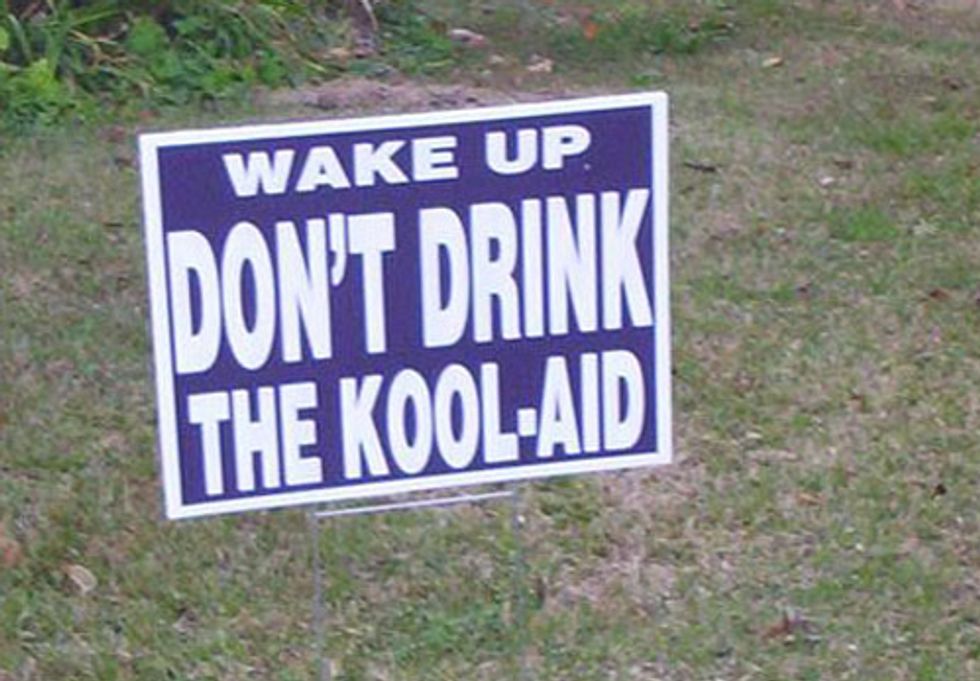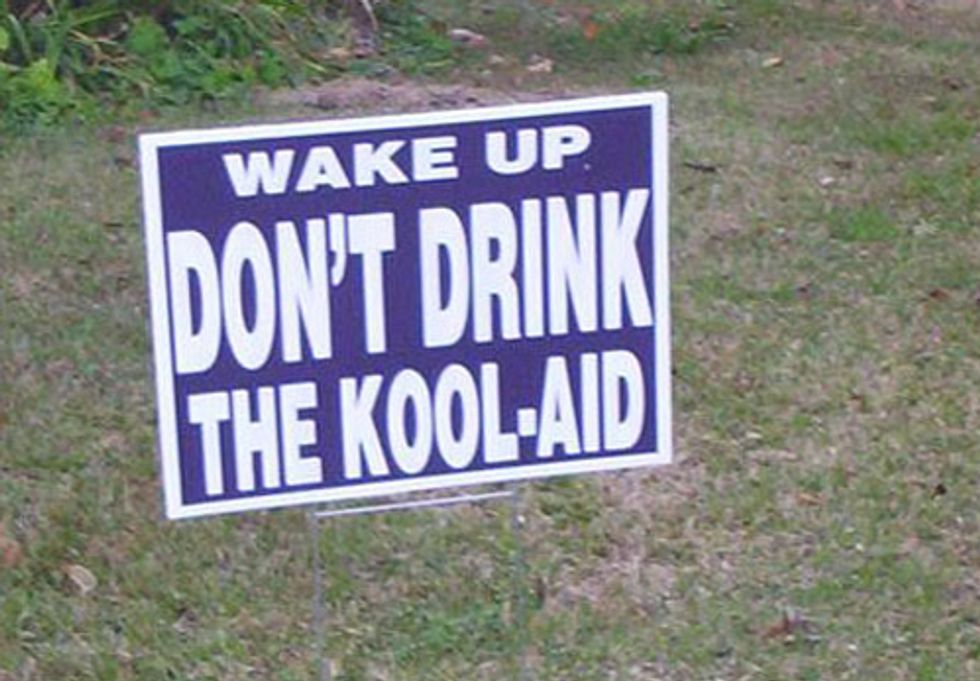 On Nov. 22, Nebraska landowners distributed Kool-Aid to the offices of Gov. Dave Heineman and Nebraska State Senators after legislation was signed to fast-track TransCanada's Keystone XL tar sands pipeline through the state. The legislation, LB 4, requires Nebraska taxpayers to foot the bill on a supplemental environmental impact statement on a pipeline route that may or may not avoid the Sand Hills and that is non-binding on TransCanada.
"Placating the public by moving the route east an insignificant number of miles is disgusting," said Cindy Myers, a lifetime resident of the Sand Hills. "Any route crossing a majority of the Ogallala Aquifer is unacceptable. I foresee a rebellion whichever route is chosen."
Robert Bernt, an organic dairy farmer from Wheeler County, criticized the Nebraska Unicameral for failing to account for the impact of earthquakes on the proposed tar sands oil pipeline. "We've had two earthquakes in Nebraska in just the past two weeks. A catastrophic oil spill would contaminate our water supply. Even the appearance of contaminated food could severely damage Nebraska's economy."
"Keystone XL should not be built at all," said Jim Knopik, a lifelong farmer and Nance County supervisor. "The message this legislation is sending to Washington, D.C. is Nebraskans now support TransCanada's project, when in fact we don't."
The Kool-Aid was delivered to the statehouse by renewable energy advocate Tom Weis, who has pedaled more than 1,000 miles of the proposed pipeline route in his rocket trike to build resistance to Keystone XL. Noting that Kool-Aid was invented in Nebraska, Weis said, "Nebraska's governor and senators drank the TransCanada tar sands Kool-Aid. By supporting TransCanada and Keystone XL, Nebraska's political leaders are failing to protect the Ogallala Aquifer and the agricultural economy it supports," he concluded.
For more information, click here.
EcoWatch Daily Newsletter