This website uses cookies to ensure you get the best experience while browsing it. By clicking 'Got It' you're accepting these terms.
Citizens Call for Fracking Ban in California
May. 16, 2012 10:41AM EST
Energy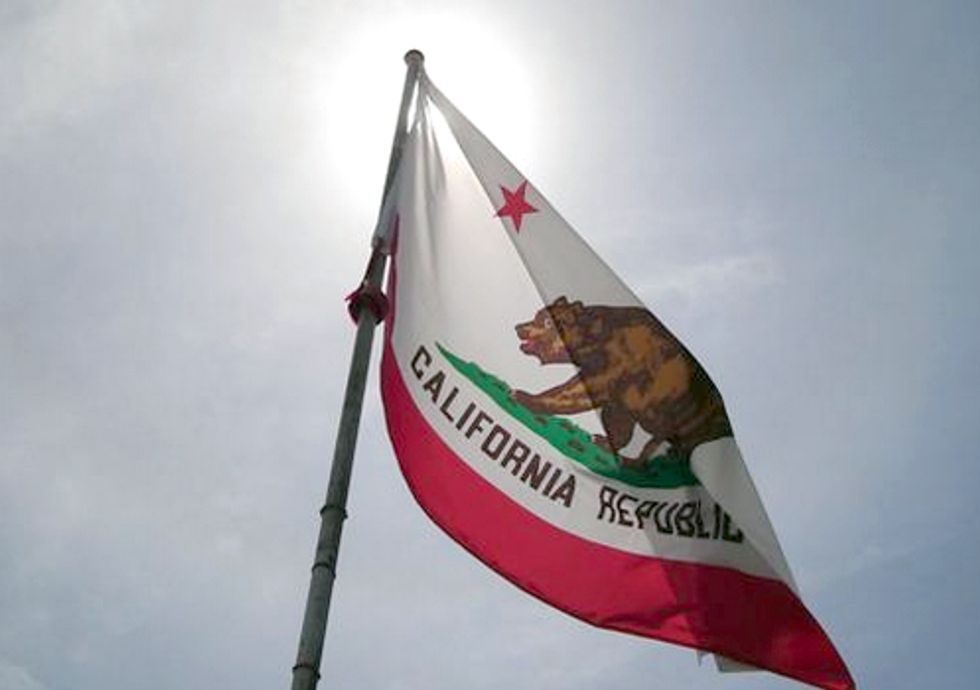 At a press conference on May 15 with one of the country's largest urban oil fields in the background, national consumer organization Food & Water Watch joined with Josh Fox, the Oscar-nominated director of Gasland, Environment California, Citizens Coalition for a Safe Community, Grassroots Coalition and residents of surrounding neighborhoods to call for a ban on the controversial oil and gas practice called hydraulic fracturing, or fracking, in California. Already, 50,000 Californians have signed Food & Water Watch and CREDO Action petitions supporting a ban.
"Californians from rural Kern County to urban South Los Angeles and throughout the state are standing together in opposition to fracking, which threatens the air we breathe, the water we drink, and the land upon which we grow food and build our homes," said Kristin Lynch, Pacific Region director of Food & Water Watch. "No amount of regulation can make this fundamentally destructive and toxic drilling safe; most certainly not mere notice of where fracking is taking place or the carcinogenic chemicals being used."
A lineup of experts and people directly impacted by the negative effects of fracking told the crowd gathered at the Kenneth Hahn Soccer Fields overlooking the Inglewood Oil Field in Baldwin Hills how the disclosure bills currently being considered in the state legislature are not enough to keep Californians safe from the risks of fracking.
"Across the United States, people are waking up to the threat fracking poses to our environment and health," said Josh Fox, whose documentary Gasland received widespread critical acclaim, including an Emmy award, and brought the controversial practice of fracking to light for the general public. "Once you contaminate an aquifer, you can't go back—just ask the residents of Pavillion, Wyo., Dimock, Pa., or Garfield County, Colo. The evidence is indisputable that this destructive practice must be stopped."
According to an issue brief released on May 15 by Food & Water Watch, fracking has been used for decades to rework aging or damaged wells, but new, more intensive drilling and fracking methods threaten to become more widespread in the Sacramento Basin to extract natural gas and in the San Joaquin, Santa Maria, Ventura and Los Angeles Basins to extract oil. While this would be a boon for the oil and gas industry, Californians would be left with the legacy of environmental pollution, public health costs and declining property values. At the same time, Californians would pay much of the cost for delivering, through the State Water Project and potentially the Peripheral Canal, the freshwater used to frack wells in Southern California.
"Environment California supports a ban on fracking until it can be done safely and without endangering our lives, our health and the environment," said Dan Jacobson, legislative director for Environment California. "We need to move away from the production and use of fossil fuels and toward a clean renewable energy future."
Fracking creates or contributes to myriad environmental and public health problems—including surface and groundwater contamination, air pollution and global climate change. A Texas hospital serving six counties near drilling sites reported asthma rates three times higher than the state average; one quarter of young children in the community had asthma, according to a February 2011 article in the New York Times. It also causes economic woes for communities, leaving plummeting property values in its wake. A homeowner in Pennsylvania was recently denied a mortgage based on fracking underway on his neighbor's property. The loan company, Quicken Loans, cited plummeting values near fracking sites as consideration in its loan-making decisions.
"Hydraulic fracturing is a dangerous and destructive process on all counts and our regulatory agencies in California have not only been driving blind at their oversight responsibilities, they have been canoodling in the back seat with the oil and gas industry," said Paul Ferrazzi, executive director of the Citizens Coalition for a Safe Community. "We support Food & Water Watch's statewide ban on fracking. Accepting anything else is a risk no one should be willing to take."
"California has enough water issues as it is, we don't need flammable water, too," said Elijah Zarlin, campaign manager for CREDO Action. "It is irresponsible for Governor Brown to allow this inherently dangerous practice to continue in our state, and we hope he hears the voices of local activists and the more than 36,000 CREDO Action members who are urging him to protect Californian's water and health from fracking."
To sign the CREDO Action petition urging Gov. Brown to ban fracking, click here.
For more information, click here.
EcoWatch Daily Newsletter
A Starbucks barista prepares a drink at a Starbucks Coffee Shop location in New York. Ramin Talaie / Corbis via Getty Images
By Cathy Cassata
Are you getting your fill of Starbucks' new Almondmilk Honey Flat White, Oatmilk Honey Latte, and Coconutmilk Latte, but wondering just how healthy they are?
By Sharon Kelly
Back in April last year, the Trump administration's Environmental Protection Agency decided it was "not necessary" to update the rules for toxic waste from oil and gas wells. Torrents of wastewater flow daily from the nation's 1.5 million active oil and gas wells and the agency's own research has warned it may pose risks to the country's drinking water supplies.
Swedish climate activist Greta Thunberg takes part in a "Friday for Future" youth demonstration in a street of Davos on Jan. 24, 2020 on the sideline of the World Economic Forum annual meeting. FABRICE COFFRINI / AFP via Getty Images
Treasury Secretary Steven Mnuchin pretended not to know who Greta Thunberg is, and then he told her to get a degree in economics before giving world leaders advice, as The Guardian reported.
The Visible Infrared Imaging Radiometer Suite on the Suomi NPP satellite acquired this image of forest fire smoke hovering over North America on Aug. 15, 2018. NASA Earth Observatory
New York City isn't known for having the cleanest air, but researchers traced recent air pollution spikes there to two surprising sources — fires hundreds of miles away in Canada and the southeastern U.S.
If temperatures continue to rise, the world is at risk from global
sea-level rise
, which will flood many coastal cities as seen above in Bangladesh. NurPhoto / Contributor / Getty Images
The mounting climate emergency may spur the next global financial crisis and the world's central banks are woefully ill equipped to handle the consequences, according to a new book-length report by the Bank for International Settlements (BIS), as S&P Global reported. Located in Basel, Switzerland, the BIS is an umbrella organization for the world's central banks.