Cities Hold the Key to Ensuring a Climate Safe World
Oct. 08, 2015 01:30PM EST
Climate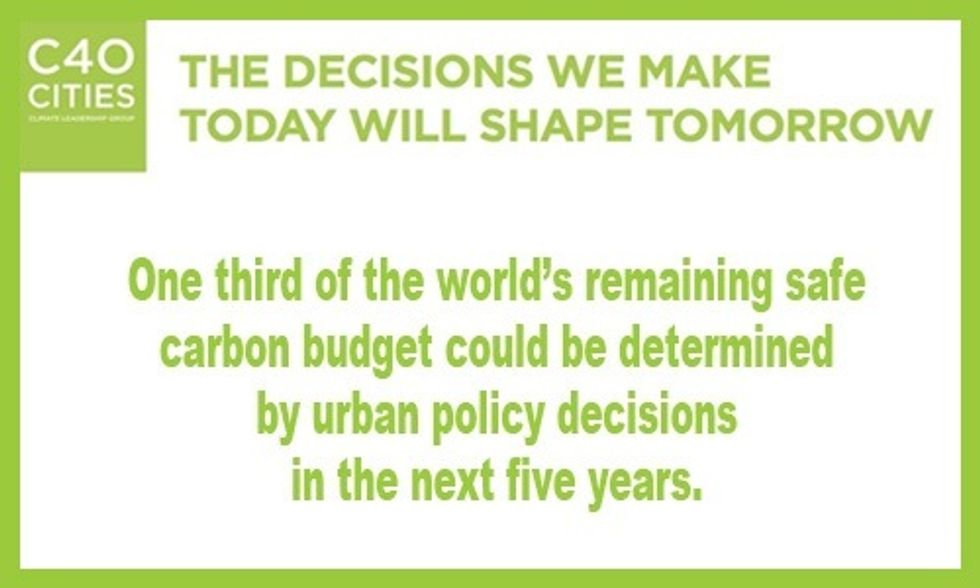 Come December, all eyes will be on Paris for the COP21 climate negotiations, which will determine our post-2020 climate future. But what about the next five years?
New research released today from my organization—C40 Cities Climate Leadership Group (C40)—and Stockholm Environment Institute (SEI) shows that cities hold the key to ensuring we don't exceed the world's remaining safe carbon budget: in fact, urban policy decisions before 2020 could determine a third of the remaining global carbon budget that is not already "locked-in" by past decisions.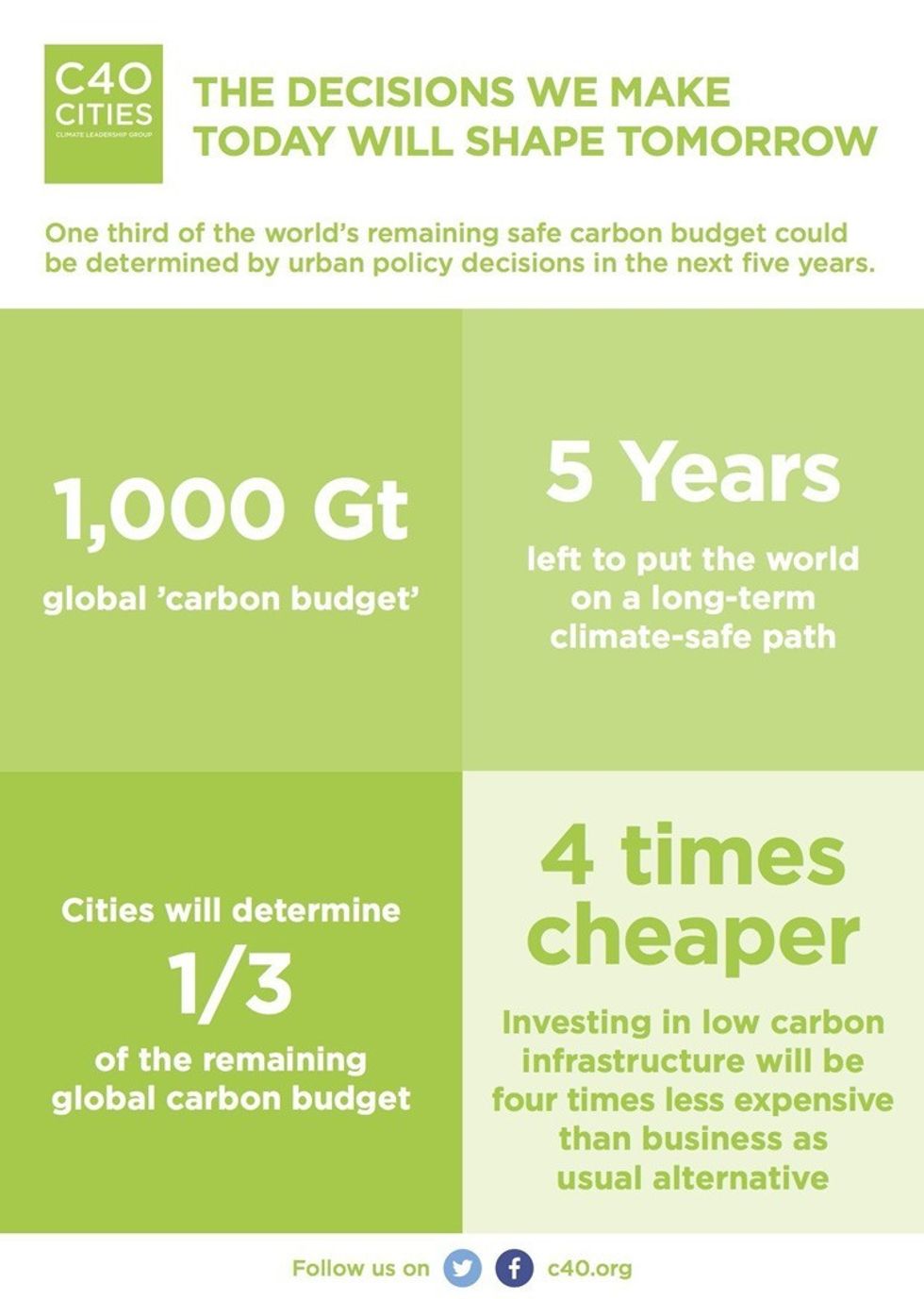 This is cause for great hope. Instead of leaving our global future to be determined by intricate international policy negotiations, we now know that mayors and local leaders in office today have the opportunity—and the responsibility—to help determine whether or not we have a realistic path to a climate safe world.
And these decisions have positive economic implications as well: previous research has shown that investing in low carbon infrastructure in the next five years will be four times less expensive than making the wrong decision now and having to replace carbon-intensive infrastructure in the future.
The report calculates that if cities around the world pursue low carbon urban development over a business as usual scenario, we could save 45 Gt CO2 by 2030, or roughly eight times the current annual emissions of the United States.
For context, scientists have previously calculated that we can emit a "carbon budget" of just 1,000 Gt CO2 without creating an unacceptable risk of run-away climate change, and that much of this budget may be locked-in by infrastructure investments that have already been made.
Previous research also suggests that decisions about the remaining infrastructure will happen by 2020. Fortunately, our new analysis shows that a third of the decisions will be made in cities, many of which are already demonstrating leadership on climate change.
More than half of C40's 80 member cities, for instance, have committed to the Compact of Mayors, a global platform where cities publish their current emissions inventories and commit targets and action plans to cut future emissions. Hundreds more cities around the world—representing nearly 300 million people—are following suit and making ambitious commitments.
Even though cities are taking decisive action to combat climate change, this report highlights the need for national governments to support climate action at a local level, such as the Our Cities, Our Climate international exchange program in the United States, a joint effort between the U.S. Department of State and C40 partner Bloomberg Philanthropies.
For more on how C40 cities are leading the charge against global climate change, visit the C40 blog and follow @c40cities and @MarkWatts40 on Twitter.
YOU MIGHT ALSO LIKE
World's Oceans Face Worst Coral Die-Off in History, Scientists Warn
Why Isn't Big Ag's Huge Contribution to Climate Change on the Agenda at COP21?
EcoWatch Daily Newsletter
Recent Stories from EcoWatch