This website uses cookies to ensure you get the best experience while browsing it. By clicking 'Got It' you're accepting these terms.
Cincinnati Passes Resolution Requiring GE Food Labeling
Nov. 16, 2012 01:05PM EST
GMO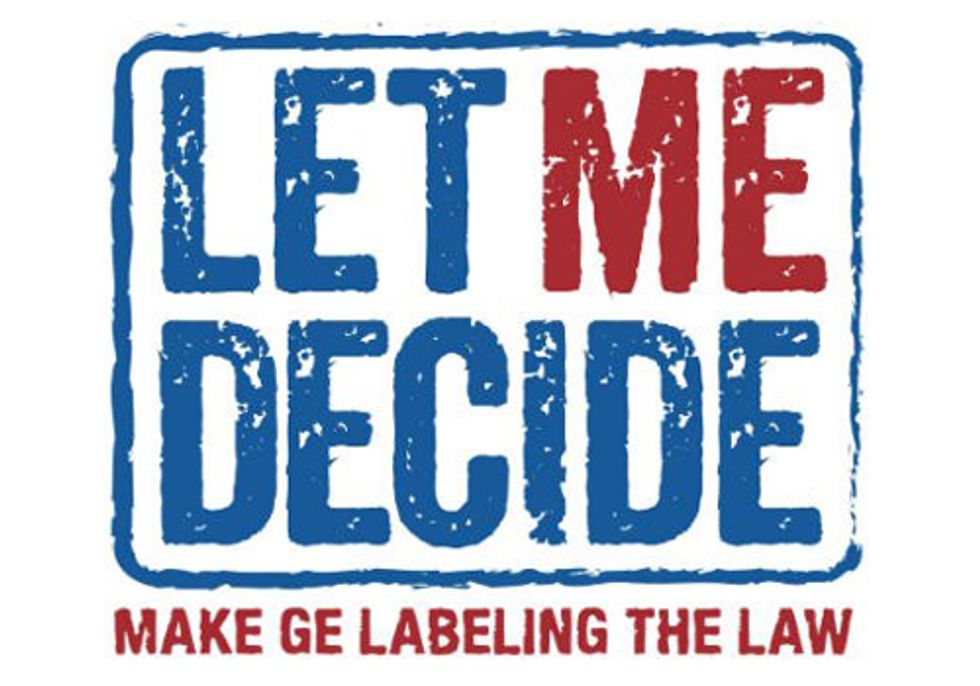 Yesterday, the city of Cincinnati became the first in Ohio to pass a resolution to require the labeling of genetically engineered (GE) foods, citing that consumers should have the right to know what is in their food. The consumer advocacy organization Food & Water Watch brought the resolution to city council as a part of their "Let Me Decide" campaign to make GE labeling the law. GE foods have not been fully tested for their impacts on human health and the environment.
Alison Auciello, Ohio-based organizer for Food & Water Watch said, "genetically engineered foods are potentially unsafe, and consumers should have the right to decide for themselves if they want to eat GE foods. It took regulation to get food processors to label ingredients and nutrition facts on labels, and now we're calling for federal lawmakers to require the labeling of GE food."
The majority of processed foods are genetically engineered, but unlike fat, sodium and sugar content, labels do not disclose which foods contain genetically engineered (GE) ingredients. Biotechnology companies submit their own safety-testing data, and independent research is limited on GE foods because licensing agreements that control the use of patented seeds prohibit cultivation for research purposes.
Genetically engineered foods are made by inserting the genetic material from one organism into another to achieve a desired characteristic such as resistance to herbicides or pesticides. Roundup Ready varieties of corn, for example, are engineered to withstand treatment with the Roundup herbicide. But, the unintended consequence of increased use of herbicides has been a rise in "superweeds," aggressive weed species like ragweed and pigweed that have become immune to Roundup.
Cincinnati Council Member and resolution co-sponsor Wendell Young said, "this is about transparency, about ensuring that people can make informed choices about what they feed themselves and their families. Consumers have a right to know what is in their food, especially until we know for certain whether genetically engineered foods are truly safe."
Some of the independent research that has been conducted on biotech crops has revealed troubling health implications, including deteriorating liver and kidney function and impaired embryonic development. However, the Food and Drug Administration has no way to track adverse health effects in people consuming GE foods, and because there is no requirement for labeling GE ingredients, consumers don't know when they are eating them.
"As consumers, we have a fundamental right to know about the safety of the food we're eating," said Vice Mayor Roxanne Qualls, who co-sponsored the resolution. "With so much still unknown about the long-term risks of genetically-engineered products to our health and the environment, labeling of these foods is just common sense."
Food & Water Watch works to ensure the food, water and fish we consume is safe, accessible and sustainable. So we can all enjoy and trust in what we eat and drink, we help people take charge of where their food comes from; keep clean, affordable, public tap water flowing freely to our homes; protect the environmental quality of oceans; force government to do its job protecting citizens; and educate about the importance of keeping shared resources under public control.
Visit EcoWatch's GENETICALLY MODIFIED ORGANISM page for more related news on this topic.
EcoWatch Daily Newsletter
Baby orangutan and mother orang utan seen walking in Jakarta, Indonesia. Aprison Photography / Moment / Getty Images
By Tara Lohan
To be a good wildlife photographer, you need an expertly trained eye. But good ears help, too.
Worker spraying toxic pesticides or insecticides on corn plantation. D-Keine / E+ / Getty Images
Poor people in developing countries are far more likely to suffer from exposure to pesticides classified as having high hazard to human health or the environment, according to new data that Unearthed analyzed.
Power to heat, to cool, to drive the world's industries. Renewables can supply it all.
Jason Blackeye / Unsplash
By Paul Brown
Virtually all the world's demand for electricity to run transport and to heat and cool homes and offices, as well as to provide the power demanded by industry, could be met by renewable energy by mid-century.

Phthalates, a group of chemicals used to make plastics more flexible and harder to break, affect health in many ways. Tatyana Tomsickova Photography / Moment / Getty Images
By George Citroner
Exposure to phthalates was associated with autism traits in boys (but not girls) between ages 3 and 4 years, according to a new study.
However, the risk was diminished in women who took folic acid during their pregnancy.
This study is the first to find that folic acid supplements provide a protective effect from phthalates.
Exposure in the womb to a group of endocrine-disrupting chemicals called phthalates was associated with autism traits in boys (but not girls) between ages 3 and 4 years, according to a new study.
A coral and fish community at the Great Barrier Reef, northeast of Port Douglas, Queensland, Australia, on Aug. 28, 2018. Francois Gohier / VWPics / Universal Images Group via Getty Images
Researchers released a sobering study this week showing that all of the world's coral reefs may be lost to the climate crisis by 2100.