Chipotle Warns Climate Change Could Cut Guacamole From Its Menu
Mar. 05, 2014 12:50PM EST
Food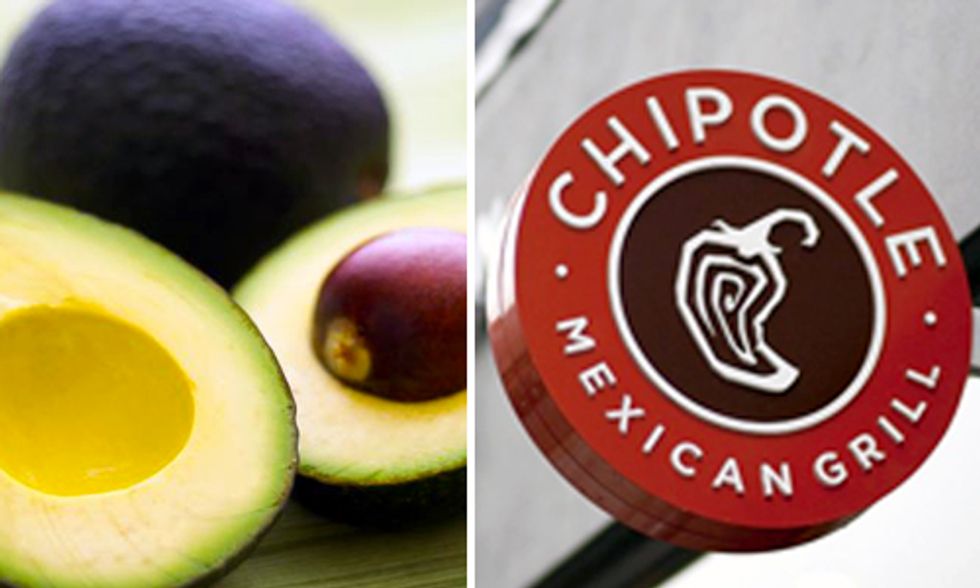 Chipotle has issued the following warning to investors: Extreme weather events "associated with global climate change" might eventually affect the availability of some ingredients that go into burrito toppings, like its signature guacamole.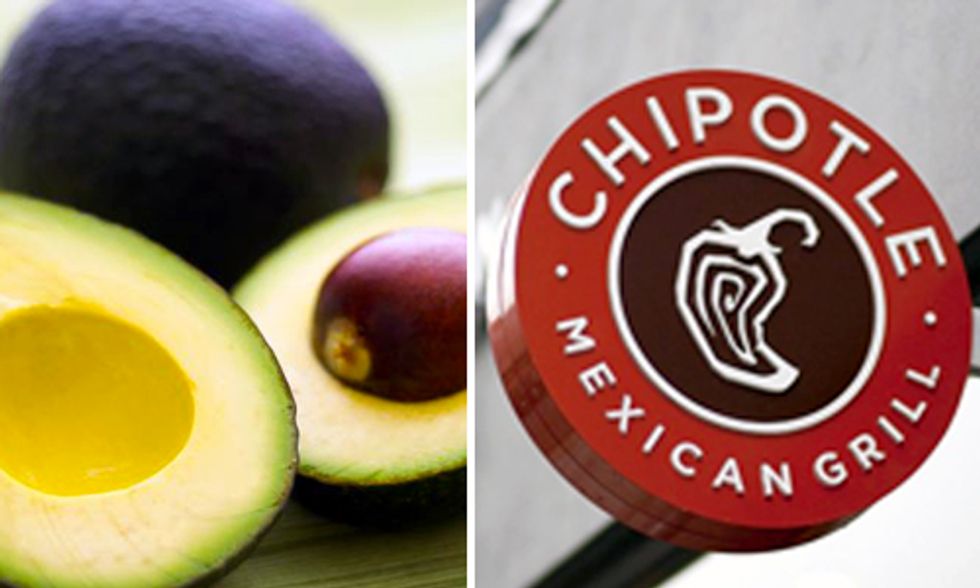 "In the event of cost increases with respect to one or more of our raw ingredients, we may choose to temporarily suspend serving menu items, such as guacamole or one or more of our salsas, rather than paying the increased cost for the ingredients," the popular chain said in its annual report released last month. 
Chipotle continued saying it recognizes the impact its restaurants and its customers would experience if it decided to increase the price of or suspend a menu item, but the factors leading to such decisions are sometimes out of the company's control: 
"Our profitability depends in part on our ability to anticipate and react to changes in food and supply costs. Like all restaurant companies, we are susceptible to increases in food costs as a result of factors beyond our control ... The cost of many basic foods for humans and animals, including corn, wheat, rice and cooking oils, has increased markedly in some years, resulting in upward pricing pressures on almost all of our raw ingredients including chicken, beef, tortillas and rice, increasing our food costs. Food prices for a number of our key ingredients escalated markedly at various points during 2013 and we expect that there will be additional pricing pressures on some of those ingredients, including avocados, beef, dairy and chicken during 2014."
To put things in perspective, the avocado operation at Chipotle, for instance, is gargantuan.
On average, the company mashes up 97,000 pounds of avocado every day to make its "guac"—which adds up to nearly 40 million pounds of avocados on an annual basis, according to the company's website. 

While the avocado industry is relatively stable for the time being, scientists anticipating drier conditions due to climate change predict California's crops will be severely impacted.
Chipotle cited a Lawrence Livermore National Laboratory study, for instance, that predicts hotter temps will cause a 40 percent drop in the Golden State's avocado output over the next 32 years.
Since Chipotle has a commitment to using local produce grown on farms within 350 miles of a given restaurant, it's likely that California locations are the ones at highest risk of experiencing climate change drought effects.
Moreover, Chipotle, along with companies that share its vision of selecting ingredients best fit for patrons, the environment and farmers, could see their ethical business model collapse under the weight of climate change. 
Visit EcoWatch's FOOD page for more related news on this topic.

EcoWatch Daily Newsletter