Chipotle Becomes First Fast Food Chain to Go GMO-Free
Apr. 27, 2015 12:31PM EST
Food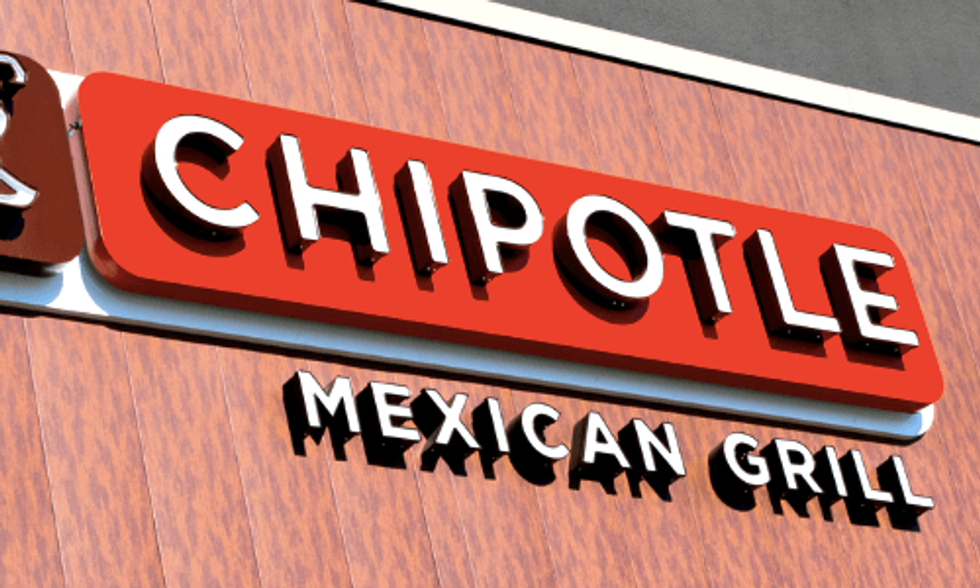 This is probably just as awesome as getting burritos delivered straight to your door. Chipotle has removed genetically modified ingredients from its menu, making it the first major restaurant chain to take this momentous step.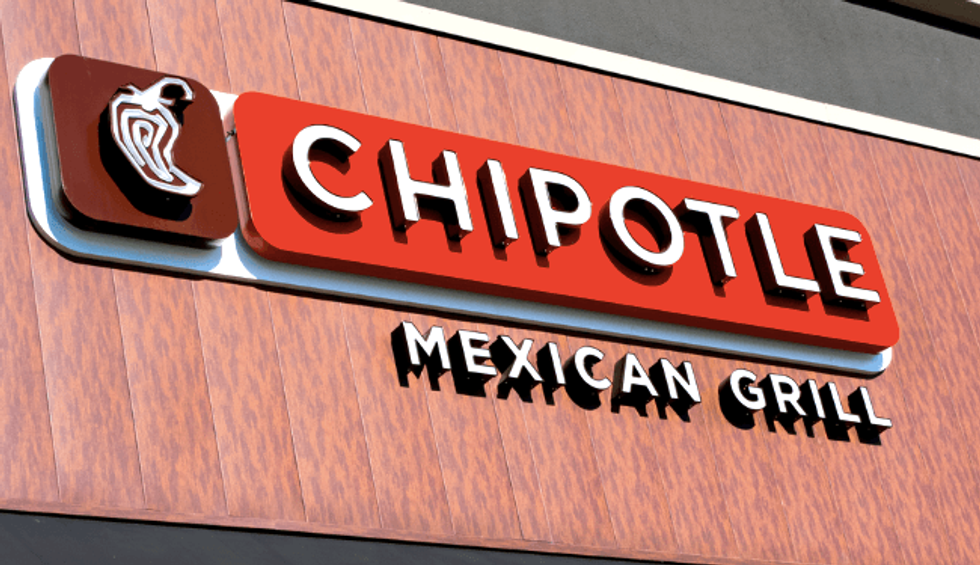 Photo Credit: Ken Wolter
/
Shutterstock.com
"Chipotle is on a never-ending journey to source the highest quality ingredients we can find. Over the years, as we have learned more about GMOs, we've decided that using them in our food doesn't align with that vision," the fast-casual eatery announced. "Chipotle was the first national restaurant company to disclose the GMO ingredients in our food, and now we are the first to cook only with non-GMO ingredients."
Starting today, Chipotle's 1,831 restaurants are now using non-GMO corn and has made a switch from soybean oil to GMO-free sunflower oil and rice bran oil for their cooking.
In a statement, Chipotle noted that "93 percent of corn grown in the U.S. in 2014 was genetically modified. This includes 76 percent of corn that is both herbicide resistant and pesticide producing, with the remainder engineered for only one of those traits. Ninety-four percent of the soy grown in the U.S. in 2014 was engineered for glyphosate resistance."
"Given the concerns surrounding these types of GMOs and the chemicals associated with them, we felt it was particularly important to seek out non-GMO ingredients when possible," Chipotle added.
The health concerns about genetically modified food have been a contentious issue: many supporters say it's safe, but many others have cried foul. The World Health Organization recently designated glyphosate as "probably carcinogenic to humans." Environmental advocates are also concerned about the environmental destruction of farming genetically modified crops.
It's important to note that while Chipotle's meat and dairy products come from animals that are not genetically modified, they are still being given GMO-feed. Their beverages also contain genetically modified ingredients, including those containing corn syrup made from GMO corn. However, Chipotle said, "We are working hard on this challenge, and have made substantial progress: for example, the 100 percent grass-fed beef served in many Chipotle restaurants was not fed GMO grain—or any grain, for that matter."
The health-concious company has been working for several years to remove GMOs from its offerings. In 2013, they disclosed all the ingredients on their menu that contained GMOs, the first restaurant chain to do so.
"This is another step toward the visions we have of changing the way people think about and eat fast food," the company's co-CEO Steve Ells told the New York Times. "Just because food is served fast doesn't mean it has to be made with cheap raw ingredients, highly processed with preservatives and fillers and stabilizers and artificial colors and flavors."
The restaurant has been taking many steps to feed its customers more consciously. Last December, Chipotle pulled pork from its menu in hundreds of its restaurants after an audit of its supply chain showed pigs raised in confined quarters.
Chipotle is not just concerned about providing better quality and ethically raised food to consumers, they are also aiming to protect the environment. In March, Chipotle warned customers and investors alike that climate change might eventually affect the availability of some ingredients that go into burrito toppings, like its signature guacamole.
"Industrial ranching and factory farming produce tons of waste while depleting the soil of nutrients," the company's Food With Integrity statement said. "These seem like bad things to us. So we work hard to source our ingredients in ways that protect this little planet of ours."
YOU MIGHT ALSO LIKE
Advocacy Group Demands Monsanto Retract Ridiculous Comments on WHO Glyphosate Report
EPA Approves GMO Weed Killer Enlist Duo in Nine More States
EcoWatch Daily Newsletter