This website uses cookies to ensure you get the best experience while browsing it. By clicking 'Got It' you're accepting these terms.


The best of EcoWatch, right in your inbox. Sign up for our email newsletter!
China to Clone 1 Million Cows a Year to Meet Country's Rising Demand for Beef
Dec. 03, 2015 10:25AM EST
Food
Boyalife, the first stem cell bank in China, is now underway in cloning cows to meet the country's skyrocketing demand for beef, according to the company.
The company hopes to initially produce 100,000 cow embryos annually ("more than 6 times the size of the largest American cattle farms," Popular Science points out) and eventually increasing that number to 1 million annually. The product could be available on Chinese shelves by next year.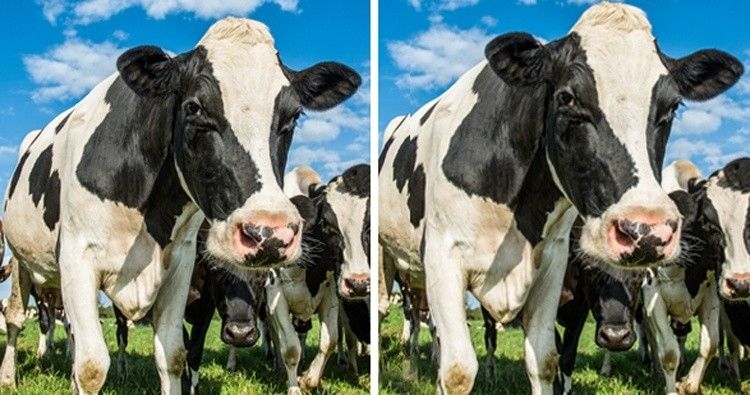 Photo credit: Shutterstock
Boyalife's plant will be located in the Tianjin Economic and Technological Development Area, a government-sponsored business development park. According to Tech Times, the projected 14,000-square-meter factory will be built and operated by Boyalife, and roughly $31 million (200 million yuan) has been invested into the project.
Xu Xiaochun, board chairman of Boyalife Group, said that Chinese farmers are struggling to produce enough beef cattle to meet market demand. In 2014, a Rabobank report said that global beef demand growth will continue to come mainly from China, with its current population of 1.357 billion. China's beef demand will grow an additional 2.2 million tonnes by 2025, the bank said.
In addition to beef cattle, the facility will clone animals including drug sniffing dogs, pet dogs and racehorses, Boyalife said. The center, which will be the largest facility of this kind worldwide, will also include a gene storage area and a museum.
"We are going [down] a path that no one has ever travelled," Xu told The Guardian. "We are building something that has not existed in the past."
"This is going to change our world and our lives," Xu added. "It is going to make our life better. So we are very, very excited about it."
This mass production of cloned animal meat isn't exactly new, or at least for China. The BBC reported last year that Chinese company BGI, the world's largest center for the cloning of pigs, reportedly pumps out 500 cloned pigs a year.
So will cloned meat ever come to the U.S.? Animal cloning technology has been around for decades. Dolly, the world's first mammal to be cloned from an adult cell, was born way back in 1996 in Scotland. Additionally, the U.S. Food and Drug (FDA) Administration issued a report in 2008 stating that meat and milk from cow, pig and goat clones and the offspring of any animal clones are safe to eat.
Additionally, as Fortune writes, "the agency did not mandate that food producers label their products as having derived from cloned animals."
Although "it's highly unlikely that you will see meat from clones at the supermarket any time soon," the FDA said. The agency anticipates that clones would be used as "elite breeding animals rather than as food themselves."
Incidentally, as EcoWatch reported last month, researchers all over the world, including ones in the U.S., are developing genetically modified animals, such as "double muscled" pork, pigs that resist African swine fever and cows that are born without horns.
Also, with the FDA's recent and controversial approval of genetically modified (GMO) salmon for market, the door could be open for all sorts of "unnatural" meat.
Still, whether or not U.S. consumers will ever choose biologically tinkered meats for dinner, China's demand for beef and other cloned animal products could be a cost to us all—an environmental cost.
This Twitter clip from NowThis spells out my exact thoughts about China's enormous influx of cloned beef cows: Do we have the resources to feed all these cows? How exactly is the planet to sustain this? And how, I'm afraid to ask, will this impact our environment?
We know that the meat industry is a notorious polluter. A new report from the think tank Chatham House spells out that the global appetite for meat is a major driver of climate change.
Laura Wellesley, a research associate at Chatham House, said at a press conference, "Globally, the livestock sector accounts for 15 percent of all greenhouse gas emissions—that's equivalent to all exhaust emissions from every vehicle on the planet."
Not only does rearing livestock produce emissions directly from animals—from digestion and manure, and from transporting animals and producing their feed—greenhouse gases are released when forests are cleared to make way for pasture or for cropland in order to grow animal feed.
Global demand for meat is expected to increase by 76 percent by the middle of this century as both population and incomes rise, Wellesley said, which means emissions are set to rise as well.
YOU MIGHT ALSO LIKE
90% of American Moms Want Labels on GMO Food
Costco and Red Lobster Say No to GMO Salmon
Prince Harry's Moving Photos From Africa Trip Show Brutal Reality of Poaching
Christie Brinkley Slams Monsanto and GMOs, Says 'We're Guinea Pigs'
EcoWatch Daily Newsletter
Pxhere
By Richard Denison
Readers of this blog know how concerned EDF is over the Trump EPA's approval of many dozens of new chemicals based on its mere "expectation" that workers across supply chains will always employ personal protective equipment (PPE) just because it is recommended in the manufacturer's non-binding safety data sheet (SDS).
By Grant Smith
From 2009 to 2012, Gregory Jaczko was chairman of the Nuclear Regulatory Commission, which approves nuclear power plant designs and sets safety standards for plants. But he now says that nuclear power is too dangerous and expensive — and not part of the answer to the climate crisis.
A lake in Rocky Mountain National Park. Brett Walton / Circle of Blue
By Brett Walton
When Greg Wetherbee sat in front of the microscope recently, he was looking for fragments of metals or coal, particles that might indicate the source of airborne nitrogen pollution in Rocky Mountain National Park. What caught his eye, though, were the plastics.
Gabriele Holtermann Gorden / Pacific Press / LightRocket / Getty Images
In a big victory for animals, Prada has announced that it's ending its use of fur! It joins Coach, Jean Paul Gaultier, Giorgio Armani, Versace, Ralph Lauren, Vivienne Westwood, Michael Kors, Donna Karan and many others PETA has pushed toward a ban.
This is a victory more than a decade in the making. PETA and our international affiliates have crashed Prada's catwalks with anti-fur signs, held eye-catching demonstrations all around the world, and sent the company loads of information about the fur industry. In 2018, actor and animal rights advocate Pamela Anderson sent a letter on PETA's behalf urging Miuccia Prada to commit to leaving fur out of all future collections, and the iconic designer has finally listened.
Amer Ghazzal / Barcroft Media / Getty Images
If people in three European countries want to fight the climate crisis, they need to chill out more.
That's the conclusion of a new study from think tank Autonomy, which found that Germany, the UK and Sweden all needed to drastically reduce their workweeks to fight climate change.
Amazon Employees for Climate Justice held a press conference after the annual shareholder meeting on May 22. Amazon Employees for Climate Justice
An artist's rendering of the recomposition facility. MOLT Studios
Washington became the first U.S. state to legalize human composting Tuesday, offering residents a more environmentally friendly way to dispose of their remains, AFP reported.
Mr.TinDC / Flickr / CC BY-ND 2.0
Many nutrients are essential for good health.