Chicago Brewery Patrons Drink to Zero Waste
Jan. 14, 2015 10:10AM EST
Business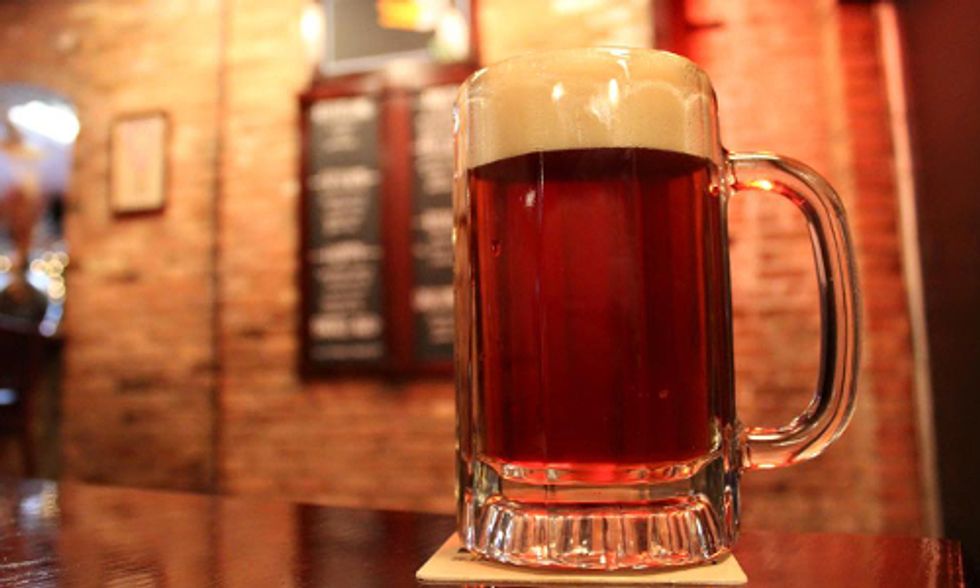 The idea of "zero waste"—trying to reduce use, reuse and recycle so trash bins and dumpsters are empty and nothing gets sent to landfills—has been catching on around the country. The Portland, Oregon-based nonprofit Zero Waste Alliance has been promoting that goal for more than a decade. The city of Cleveland, Ohio just concluded its "Year of Zero Waste" to educate citizens, businesses and organizations about what they can do to shrink the waste stream, and Maryland has set a goal to eliminate most waste by 2040. Bars, restaurants and even sports teams have gotten on board. Ohio Stadium at The Ohio State University boasts of being the largest stadium in the country to achieve zero waste, diverting more than 95 percent of its waste from landfills through recycling and composting.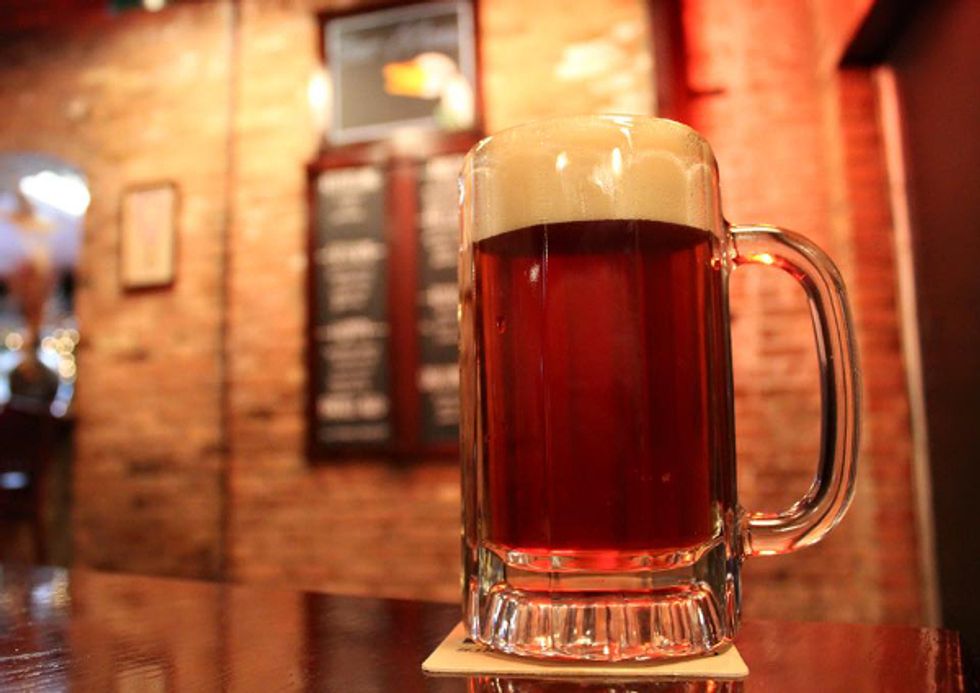 But a brewery in Chicago is actually drinking to zero waste. Goose Island Brewpub, in the Lincoln Park neighborhood on the city's near north side, has added a new quaff to its mix of handcrafted specialty beers brewed on the premises—and it's called Zero Percent.
Goose Island was inspired by a partnership it's just forged with a Chicago-based start-up, also called Zero Percent.
"According to USDA estimates, between 30 and 50 percent of all food produced is discarded," says Zero Percent, explaining the impetus behind its formation. "Meanwhile, 1 in 6 Americans have difficulty finding enough to eat. But it doesn't need to be this way. We believe that zero percent of food should be wasted, and we want to help businesses and nonprofits make this dream a reality."
The company uses an app to connect up with subscriber restaurants and caterers, which alert it when one of them has extra food they can't use. Zero Percent sends someone out to pick it up and deliver it to a shelter or charity. It currently boasts 219 donors and 207 nonprofits, and says it has facilitated more than 400,000 meals since launching in 2013.
Zero Percent began working with Goose Island's catering division in December. Goose Island's assistant general manager Erica Hylton, told ChicagoInno, "While we have very little waste in our restaurant already, there are always times when we overestimate our needs, particularly with events we haven't done before. In the past, we've been donating to organizations separately but it's much easier with Zero Percent to coordinate a single pickup and at our convenience."
The brewery created the Extra Special Bitters beer brewed on nitro, available this month, to celebrate the kickoff of the partnership and to raise customer awareness of both businesses' efforts to reduce waste. A listing on the menu will give the waitstaff an opening to talk to patrons about waste reduction and what Zero Percent is doing, both to reduce food waste and feed hungry people in Chicago.
"We decided to dedicate a beer to Zero Percent in order to highlight our new partnership with them," Hylton told ChicagoInno. "We chose an ESB because we wanted to line up a beer that would be a larger batch, allowing us to have it on the menu for longer, while also something that may be a new favorite. This way, we could perhaps bring it back as the 'Zero Percent' as years go on, allowing us to continue this important conversation. Plus beers that we put on nitro are always really popular, and this ESB is perfect complement to freezing winter months! In 2015, we rest a little easier knowing that any time we have an excess of food, it will go to those who need it most."
YOU MIGHT ALSO LIKE
New Website Shows You How to Waste Less, Enjoy More
9 Ways to Cook for One With Zero Waste
EcoWatch Daily Newsletter