Chevron Faces Possible Brazil Drilling Ban
Nov. 22, 2011 11:00AM EST
Energy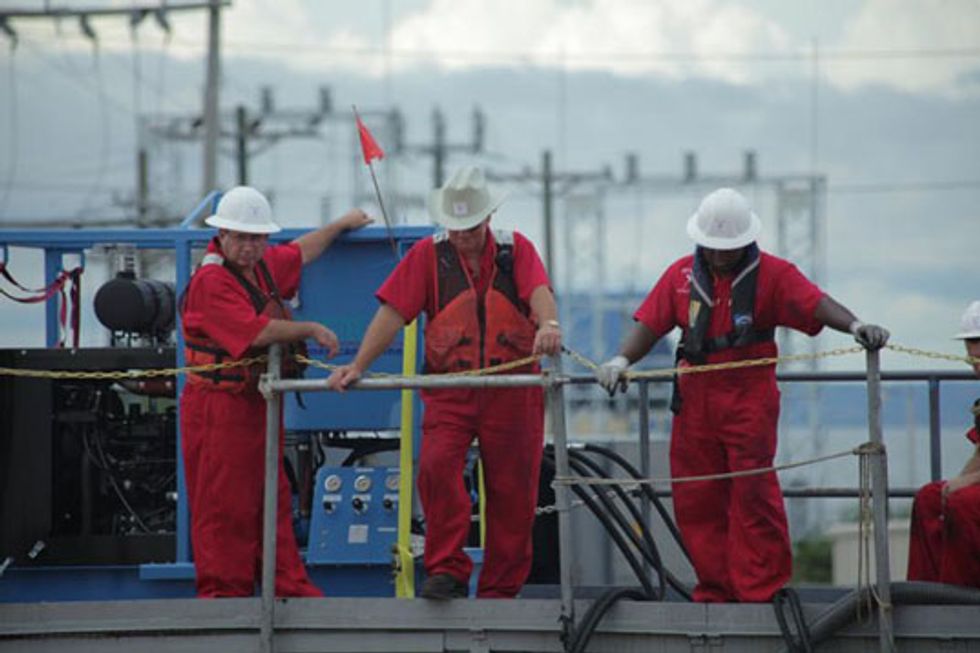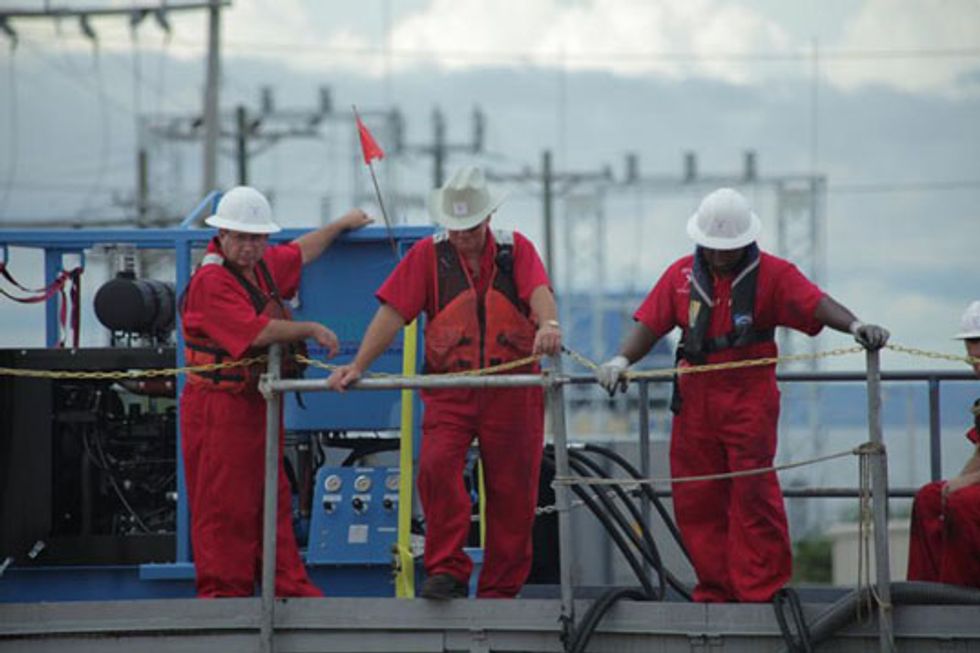 By Andy Rowell
Eighteen months after the Deepwater Horizon disaster, we have another country threatening to ban an oil company after a deep water spill.
It was Brazil's turn Nov. 21 to say it might ban Chevron from drilling in its deep water oilfields as punishment for the 3,000 barrel oil spill from the company's Frade project.
Chevron has pumped oil from Frade since 2009, spending $3.6 billion on the project so far. Like British Petroleum (BP) in the Gulf of Mexico, Chevron could have a lot to lose from this spill. Chevron is Brazil's third largest operator.
According to press reports Nov. 22, the company could lose its status as a "class A" operator, denying it access to some of the most lucrative drilling waters in the world.
The company was fined R$50m ($28m USD) Nov. 21 by Brazil's environmental regulator, Ibama, with "a further five or six" fines and damages planned.
The fine itself is small change to Chevron—being roughly equivalent to the value of three-and-a-half days output from the Frade field, which is producing about 79,000 barrels per day.
It's now the wider political consequences the company has to worry about.
Although Chevron has stopped the leak, the political fall-out continues, with the authorities calling the incident off the scenic coast "an environmental crime."
There are now accusations that Chevron misled the authorities about the scale of the accident, prompting a police investigation.
Moreover, like the Deepwater Horizon, it seems the tragedy should not have happened. Carlos Minc, Rio de Janeiro state's environment secretary, said, "This accident could have been avoided. It wasn't a lightening bolt from the middle of nowhere or a human failure."
The leak once again demonstrates the ecological dangers of deep water drilling  and comes as Brazil is gearing up to exploit the vast pre-salt reserves, that could contain a whopping 50-100 billion barrels of oil (although some of that could be industry hype).
As one of the largest oil companies in the world, Chevron can survive half a dozen fines for a relatively small spill. What it cannot survive is a ban in the lucrative waters of deep-water Brazil, where the company has invested heavily in the country's offshore fields—not just in Frade.
"With pre-salt coming up, the government was already getting concerned after the disaster in the gulf," Erasto Almeida, an analyst at Eurasia Group told the Financial Times. "Now, with this as well, they want to warn companies that they are going to come under a lot of scrutiny in Brazil."
So both BP and Chevron will be under particular scrutiny now. How long will it be before we add another big oil company to the list?
For more information, click here.
EcoWatch Daily Newsletter
Related Articles from EcoWatch
Recent Stories from EcoWatch